Danielle Busby from 'Outdaughtered' Melts Hearts with New Photo of All Her Daughters in Matching Christmas Pajamas
Actress and reality television star, Danielle Busby posted a picture on her Instagram page, showing all her daughters wearing matching pajamas, and her fans found it adorable. 
Buzz World Shop had previously posted the photo on Instagram, but the proud mom loved it so much that she couldn't help but post it on her page. 
The picture showed all of the Busby girls wearing similar pajamas, which included a red top and green-and-white pants. The red top had the inscription: "Santa it was Them," written on it. 
Many of Danielle's fans viewed the post, with almost 74,000 of them liking it, while over 400 of them commented on it. The post by Danielle is much more relieving to see compared to that made by her husband, Adam Busby, in October, where he claimed that his family was under attack.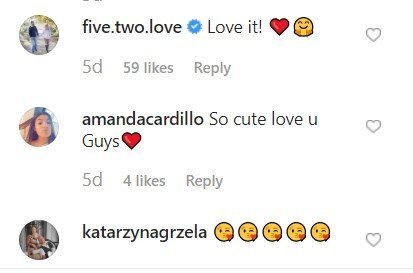 Adam's post showed Danielle's head bowed, while her friends and family surround her. In the caption, Adam thanked their support system of family and friends who always come to their help when they were under attack. 
The post by Adam triggered a lot of concern from fans who were worried about their safety and immediately took to the comment section to register their fears.
Being a mother to six daughters, including a set of quintuplets is not a mean feat, and also not an easy job to do, but Danielle is doing a good job. 
The "Outdaughtered" star and her husband, Adam, are making sure that their girls have the best of things in their lives, even though they never anticipated having this number of kids at once. 
Despite doing her best to be the best mom to her daughters, and showing the world how amazing her family is via their reality TV show, Danielle feels the brunt of all of these, as she stated in an episode of the show. 
Danielle admitted that she had become the mom she swore she would never be. She said this to a pediatrician during a visit to the hospital to give the quints their vaccines. 
When the doctor asked about the fruit and vegetable intake of the quints, Danielle said she and her husband try with that, but that she had become the mom she never wanted to be when it came to food. 
After the meeting with the doctor ended with Danielle advised to ensure her children eat healthily, she reflected on the ride home with Adam, saying she had become the chicken nugget mom, which she never wanted to be.