Tamron Hall Shares Adorable Photo of Baby Moses Rocking His First Holiday Party Look
Tamron Hall proudly shares her adorable little boy's first-ever holiday party look, and he definitely did not disappoint. 
It seems eight-month-old Moses is ready for the holiday season, as he himself looked festive as he sat on a red chair showing off his first Christmas party outfit.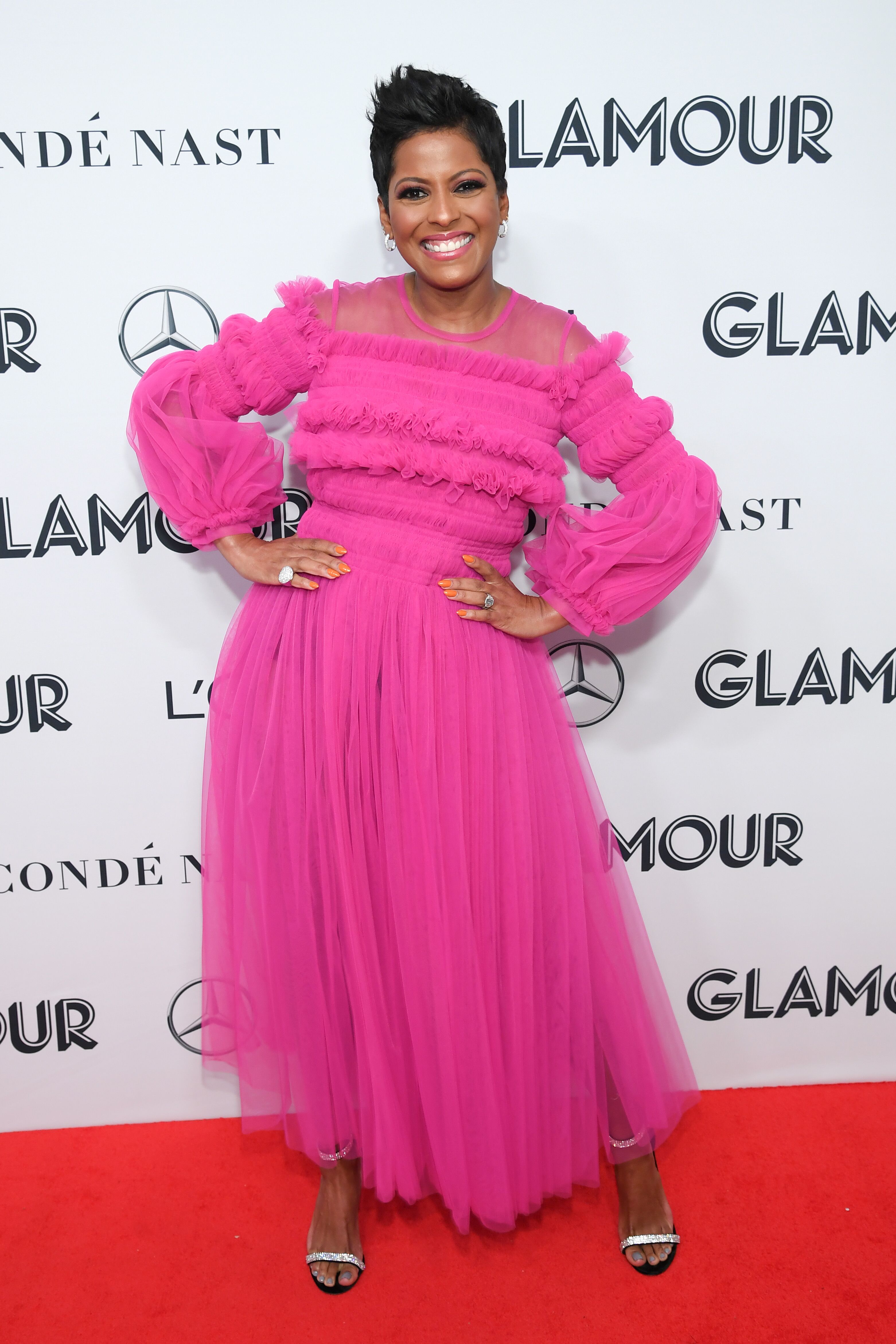 MOSES' FIRST CHRISTMAS PARTY OOTD 
With one hand on his mouth, he playfully smiled while wearing a white top, black fleece hoodie, and a pair of ripped jeans. Of course, to feel the Christmas spirit a bit more, they placed a brown reindeer stocking on the chair. 
 At 48 years old, Tamron Hall gave birth to her first child, Moses. 
It's been a great adventure for Tamron and Moses so far, as it seems the talk show host enjoys dressing her son up quite a lot. 
ACKNOWLEDGING THE DIFFICULTY OF MOTHERHOOD
However, while she enjoys all that comes with motherhood, she recently disclosed that she can't deny how difficult it is because you actually have someone's life in your hands. 
"Parenting has been a wonderful, magical experience. It's also harder than anything I've ever done. Not because of the diaper changes and what products to use, that I can figure out. It's that you have someone's life in your hands. That's what's so hard."
MOSES IS STEALING THE SPOTLIGHT
While she finds parenting difficult, she's done quite a good job handling it all. In fact, her happy baby is proof that all is well and that he is being taken cared of properly.
Back in October, Tamron took her adorable child to steal the show on her very own "Tamron Hall" show, where he dressed up as none other than Moses himself, the biblical figure he was named after.
MIRACLES HAPPEN
It's no secret just how much Tamron enjoys being Moses' mom, and she revealed she wouldn't trade it for the world.
At 48 years old, Tamron Hall gave birth to her first child, Moses. She remains as living proof that it is possible for a woman to conceive even at her age, which would be considered both dangerous and a miracle at the same time.