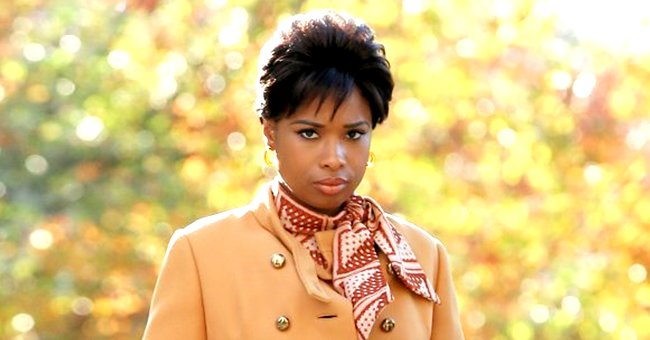 Twitter/people
Jennifer Hudson Talks about Upcoming 'Respect' Biopic and Says She Hopes to Make the Late Aretha Franklin Proud
Jennifer Hudson is opening up about her hopes as she plays the late Aretha Franklin in her upcoming biopic "Respect." Hudson says she looks forward to making the legendary Queen of Soul proud with her portrayal.
Hudson, 38, has a huge task ahead of her, but the actress/singer probably knows that more than anyone else. In a recent interview with "Sunday Today," she shared some of her expectations.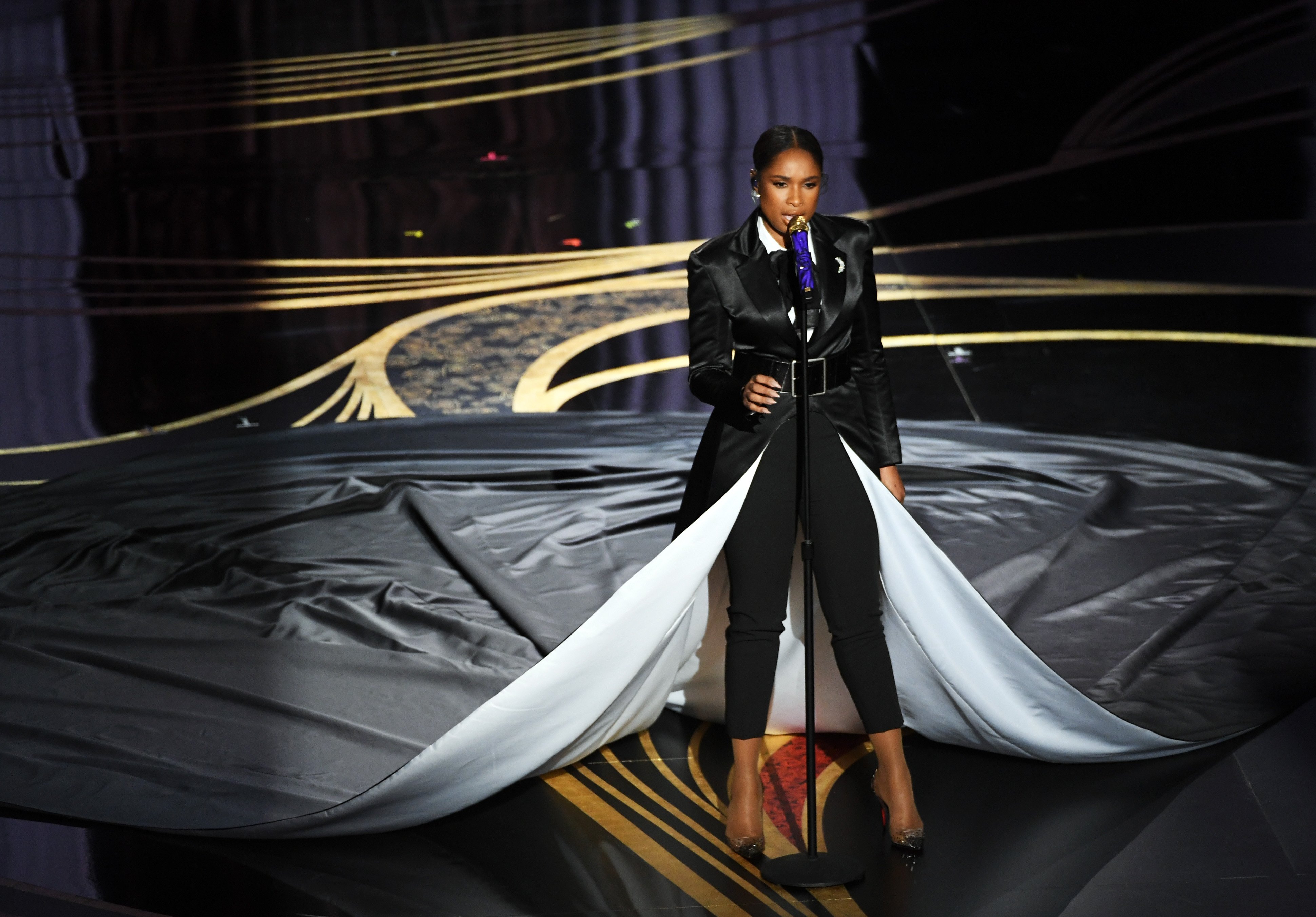 Jennifer Hudson performs onstage at the 91st Annual Academy Awards on Feb. 24, 2019 in California | Photo: Getty Images
"Those are huge shoes to fill," Hudson said in the clip, which was first exclusively obtained by PEOPLE. The "Dreamgirls" star said she understands the significance of portraying the national treasure that is Aretha Franklin.
Another scene saw Hudson and Wayans kissing in a car after the latter was spotted collecting money from sex workers
"I am just taking it one step at a time, one day at a time," she continued, adding that besides paying tribute to one of our musical greats, she intends to carry out Franklin's wishes before her 2018 death.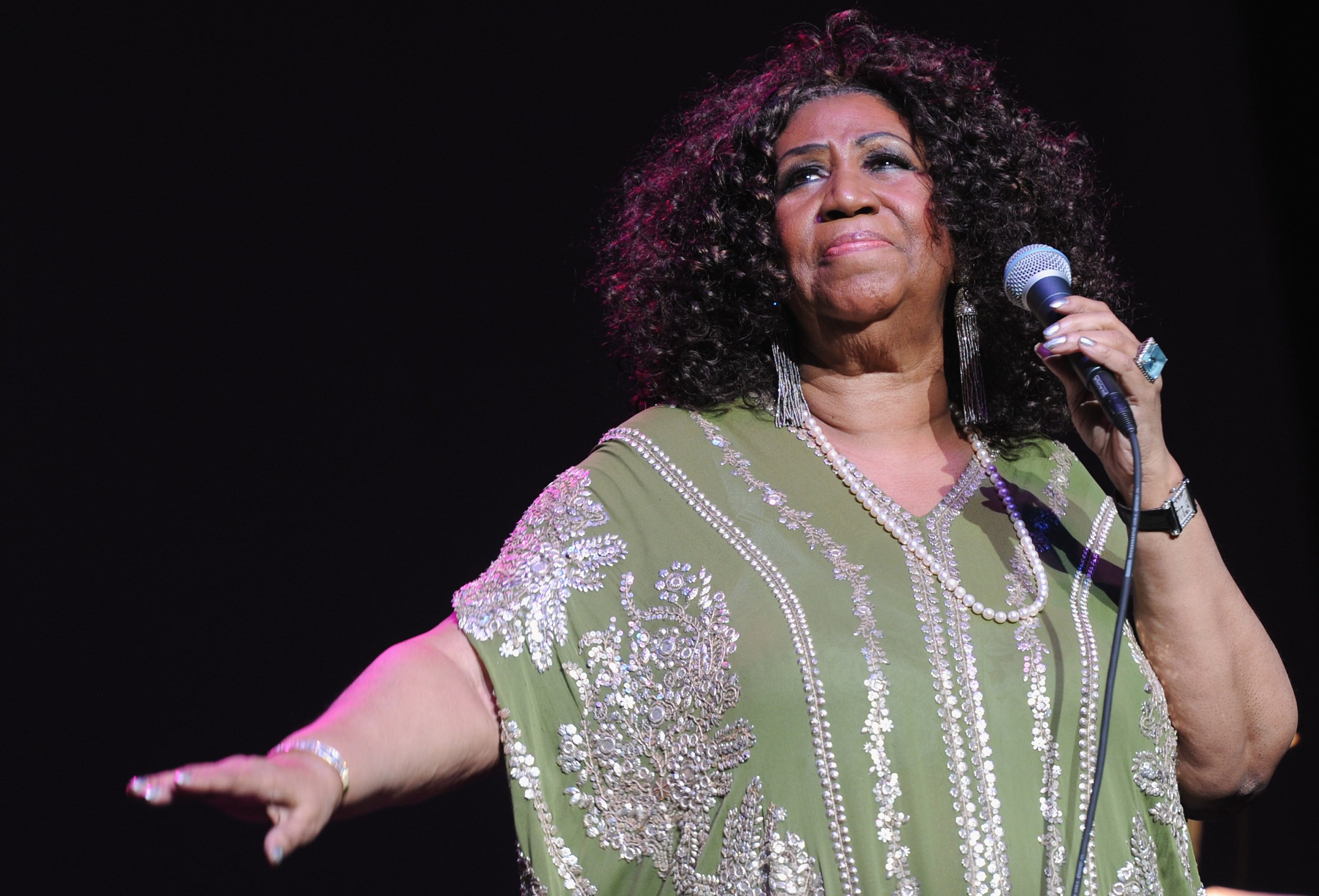 Aretha Franklin performs at The Fox Theatre on March 5, 2012 in Atlanta, Georgia | Photo: Getty Images
"All I want to do is pay tribute to her and meet her requests, you know? Like, 'Aretha said do this?' – 'Yes ma'am.' We were in talks a long time about me playing her, so I just hope I make her proud [and] do her justice."
Franklin sadly passed away in August 2018. The "Chain of Fools" hitmaker died from pancreatic cancer and was aged 76. Before her demise, however, it appears she knew Hudson would portray her in a movie.
Franklin's friend, Harvey Mason Jr., told Detroit Free Press last year that the late singer "handpicked" Hudson amid a ton of other options. "They both sing with a lot of emotion," Mason Jr. observed of the duo.
And Hudson is wasting no time getting into character for what may turn out to be one of her most memorable Hollywood roles. In November, she was spotted on the set of the 2020 biopic film.
The "American Idol" alum nailed the look in an oversized tweed coat worn over a blue dress and sheer stockings. She also rocked a sleek, retro-style bun, earrings, and a brown handbag.
Also spotted on the New York City-located set was Marlon Wayans, who plays Franklin's first husband, Ted White. He paired a feathered-fedora hat with a plaid coat and classic grey suit.
Per Daily Mail, another scene saw Hudson and Wayans kissing in a car after the latter was spotted collecting money from sex workers while his wife looked on from the passenger seat.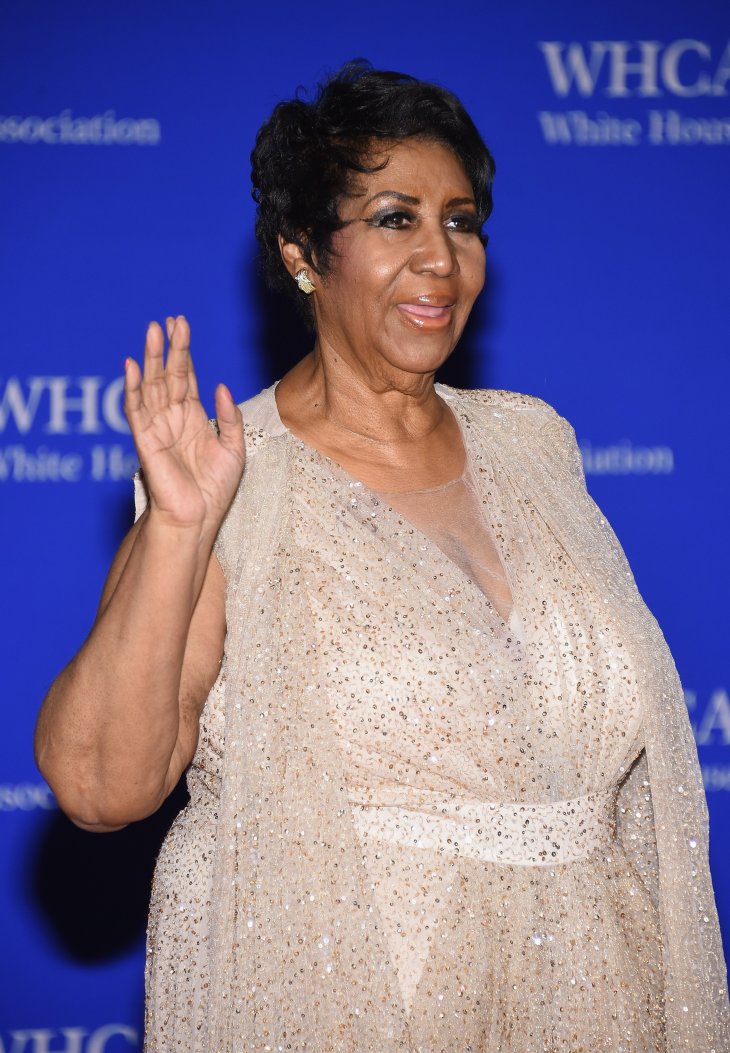 Aretha Franklin at the 102nd White House Correspondents' Association Dinner on April 30, 2016 in Washington, DC. |Photo: Getty Images
According to Billboard, the anticipated film also stars Mary J. Blige as "Queen of the Blues" Dinah Washington, Forest Whitaker as the late singer's father C. L. Franklin, and Audra McDonald as her mother, Barbara Siggers Franklin.
"Respect" is scheduled to be in theaters on August 14, 2020.
Please fill in your e-mail so we can share with you our top stories!