Donnie Wahlberg Says He Shed Real Tears at 1st 'Blue Bloods' Sunday Dinner after His On-Screen Wife's Death
Donnie Wahlberg got emotional during the production of "Blue Bloods" and shed real tears at the first dinner after his on-screen wife, Amy Carlson as Linda Reagan, died in the show. 
In the past three seasons of "Blue Bloods," Donnie has been portraying a single dad grieving over his wife, Linda, who died between the seventh and eighth seasons of the TV drama. 
Although the death of the character has not been explicitly shown on-screen, the first family dinner of the Reagan family was still a very emotional plot point. 
DONNIE SHED REAL TEARS
In an interview with "TV Insider," Donnie confessed that the dinner scene was genuinely emotional for not just him but the entire cast seated around the dinner table. 
"Nobody was acting that day. My tears were real, because even though in real life, Amy Carlson was still around, I was going to be moving forward on the show without her."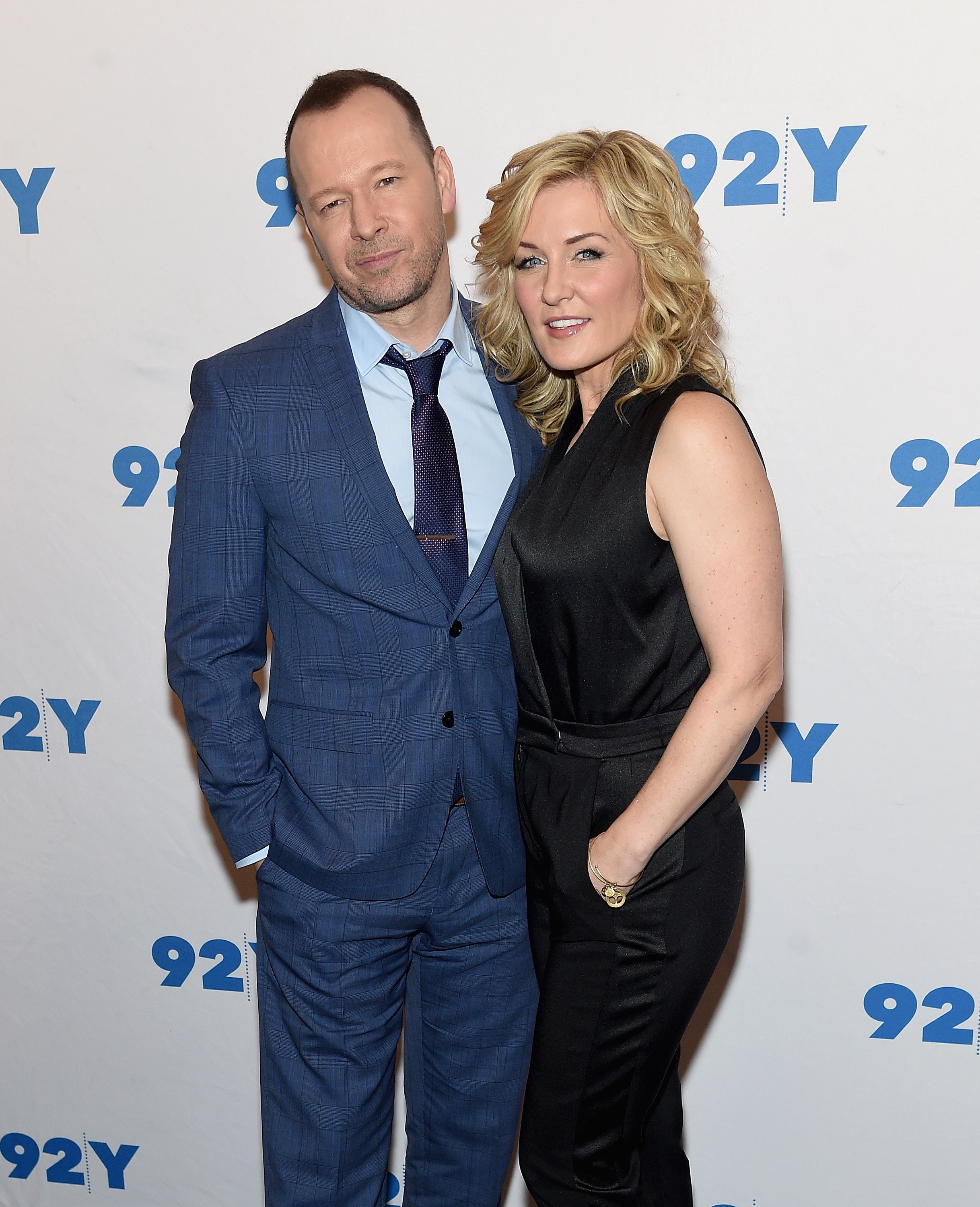 The thought of not having a partner to help with the kids, both on-screen and off-screen, was something the actor felt deeply and will remember for the days to come. 
DANNY'S LOVE LIFE AFTER LINDA
Even though the death of Linda has been hard on Donnie's character Danny Reagan, Donnie revealed to "Pop Culture" that eventually Danny might move on to another relationship. 
However, the actor believes that because of how much the audience loved Danny and Linda, a fling or a relationship for the wrong reasons would not sit very well with the audience. 
As for the character Linda, the writers of the TV drama "Blue Bloods" had to write her out of the show because Amy Carlson chose not to renew her contract. 
A NEW RELATIONSHIP
In the "TVInsider" exclusive, the 50-year-old actor also teased fans with new dynamics that might enter Danny's life as he develops bonds with Maria Baez, played by Marisa Ramirez and Callie Thorne's Maggie Gibson. 
Not sure where the three characters might end up later in the show, Donnie is simply living the moment, enjoying working with both of the talented actresses and the dynamics that their characters are developing. 
For this particular show, however, Donnie believes that if not for something really special or really worth it, another serious relationship for his character would not be honest to Danny.