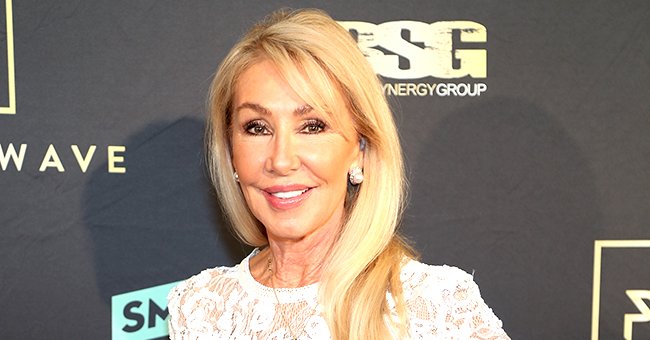 Getty images
Caitlyn Jenner's Ex-Wife Linda Thompson Posts Pics of Their Son Brandon & His Pregnant Girlfriend at a Christmas Party
Caitlyn Jenner is going to be a grandmother of twins soon enough! The former Olympian's ex-wife, Linda Thompson, shared pictures of their son, Brandon, and his pregnant girlfriend with her visible baby bump.
In the spirit of Christmas, actress Linda Thompson shared holiday photos of her son, Brandon Jenner, and his pregnant girlfriend getting their grooves on at a Christmas party.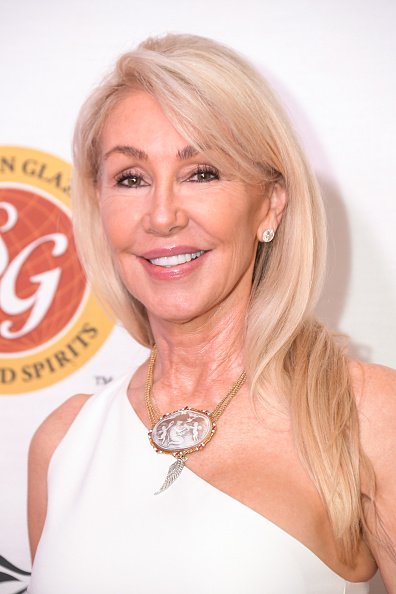 Linda Thompson attends the 145th Kentucky Derby Unbridled Eve Gala at The Galt House Hotel & Suites Grand Ballroom on May 03, 2019 in Louisville, Kentucky | Photo: Getty Images
The former wife of Caitlyn Jenner went all out with her post, making sure to capture every moment of the Malibu party, and interestingly, there's snow and Santa!
Via Instagram, the 69-year-old actress posted a series of ten slides, each featuring a memorable moment from the family Christmas party.
One of the shots featured the soon-to-be-grandmother-of-twins smiling beside her son, Brandon, and his girlfriend as they posed for the selfie.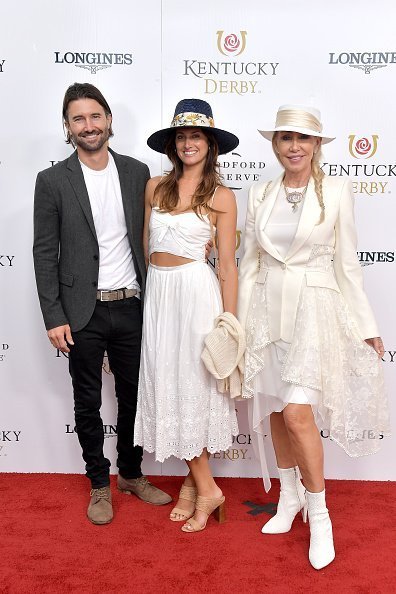 Brandon Jenner, Cayley Stoker and Linda Thompson attend the 145th Kentucky Derby at Churchill Downs on May 04, 2019 in Louisville, Kentucky | Photo: Getty Images
Another picture showed Brandon holding on to his pregnant girlfriend, Cayley Stoker, with arms placed affectionately on her baby bump.
In another shot, the actress posed with Santa for a selfie while another showed the mother of two smiling alongside other party attendees.
Linda also shared videos from the party, including one which showed Brandon carrying his cute daughter, Eva with his ex-wife, and another showing father and daughter shutting down the dance floor with their hilarious dance moves.
Also included was a nostalgic video displaying a snowy white scene as the group got ready for a snow boating adventure with the expectant father staring on with his little girl.
Brandon first disclosed pregnancy news in August, a year after his divorce from Eva's mom. He took to Instagram to announce this while revealing his family's reaction to the news was priceless.
The Instagram video showed as Linda Thompson, and other family members screamed excitedly on hearing the good news, while the couple giggled in the background. The family video didn't include Caitlyn, nor his half-sisters, Kylie and Kendall Jenner.
Brandon, like the other Jenners, is making way for himself in show biz, and in addition to starring in TV shows and reality series, the 39-year-old is a solo singer.
However, being a Jenner, and now stepbrother to the Kardashians has earned him a sort of publicity he wished could be reversed.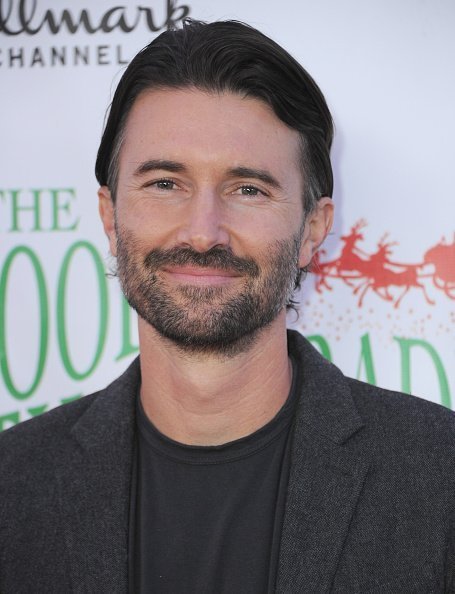 Brandon Jenner arrives for the 88th Annual Hollywood Christmas Parade held on December 1, 2019 in Hollywood, California | Photo: Getty Images
Earlier this year, Brandon Jenner admitted that although the Jenner title used to be a thing of pride for him while growing up, he is now ashamed of it as the name made him prone to being written off, thanks to the "preconceived notion" surrounding his family.
The "Death Of Me" singer share custody of daughter, Eva with his ex-wife, Leah Felder, and have been able to maintain a successful co-parenting relationship with her even as he expects his new arrivals.
Please fill in your e-mail so we can share with you our top stories!