The Jasmine Brand: Eva Marcille of RHOA Wins Georgia Child Custody Case against Ex Kevin McCall
Eva Marcille's ex Kevin McCall saw his pretentions with regards to their daughter Marley Ray shut down by the court.
Eva Marcille can finally get on with her new life, now that a Georgia court shut down Kevin McCall's case with regards to their 5-year-old daughter Marley Rae Sterling.
McCall, who had instituted a claim of joint custody, saw his pretensions foiled, revealed The Jasmine Brand.
Eva separated from McCall in 2014, shortly after Marley Rae's birth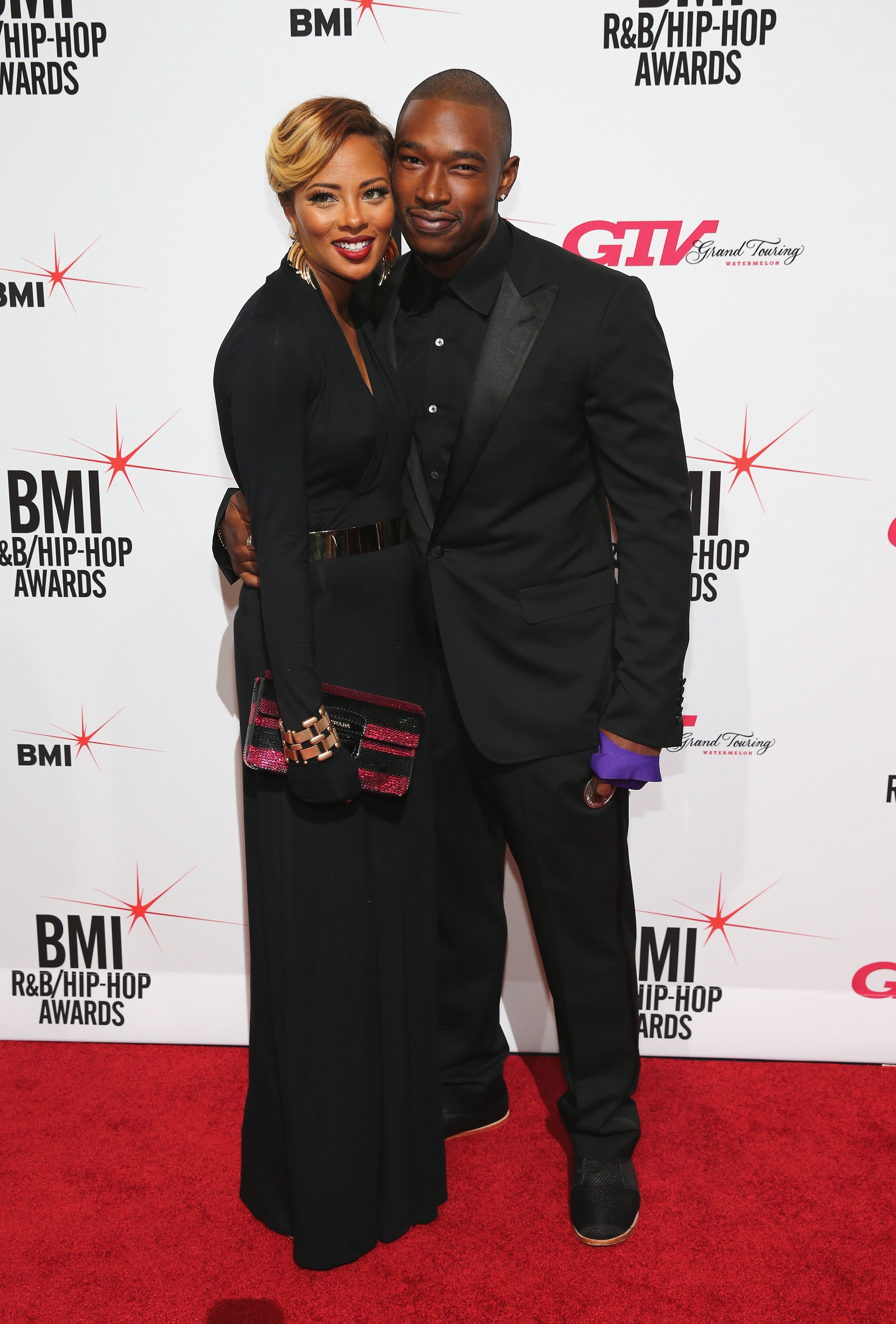 EVA MARCILLE CHANGED HER DAUGHTER'S NAME
Eva, who shares two more children with husband Michael Stirling, changed Marley Rae's surname to Sterling - something McCall objected to strongly.
The case was filed in September and has now been dismissed with prejudice - meaning that McCall can never try to claim custody of Marley Rae, 5, or child support from Eva ever again.
EVA MARCILLE'S NEW FAMILY
Eva, who married Sterling in October 2018, welcomed her second child with the lawyer in September 2019. It was then that she decided to give Marley Rae the same surname as her brothers, Michael, and Maverick Sterling.
KEVIN MCCALL ARRESTED IN COURT
McCall had been arrested in the courthouse earlier this month after he refused to comply with a court officer's order that he should stop filming inside the courtroom with his phone. An altercation ensued, and McCall was taken into custody.
Eva separated from McCall in 2014, shortly after Marley Rae's birth. The reality star filed a restraining order against her ex and claimed that he was abusive.
The singer/songwriter has since been accused by other women of domestic violence, so the court's decision to block his claim for joint custody of his little daughter is understandable.
Marley Rae is Kevin McCall's only child.
#EvaMarcille's ex #KevinMcCall was arrested for domestic violence in LA on Monday. The #RHOA got emotional talking about the alleged abuse she endured from the singer-songwriter on the #RickySmileyMorningShow today. 🎥 via @evamarcille Watch #Instavideo:https://t.co/PHRDcaEr0r pic.twitter.com/ih9FKwA8fg

— YBF CHIC (@TheYBF) April 18, 2019
KEVIN MCCALL ARRESTED FOR DOMESTIC VIOLENCE
Kevin McCall was arrested on charges of domestic violence, just weeks after his ex and mother of his daughter Eva Marcille accused him of stalking her.
McCall was taken into custody at the Compton Courthouse regarding a domestic violence incident that took place on January 14, 2019.
McCall was arraigned in Los Angeles Superior Court on April 16, for a summons stemming from felony charges for injuring a spouse or cohabitant.
If he is convicted, he faces up to four years in state prison. His victim has so far not been identified.