Madonna Sparks Dating Rumors after Pics of the Singer and Her 25-Year-Old Backup Dancer Getting Cozy
Madonna sent a clear message that her relationship with her 26-year-old back-up dancer has progressed from professional to something more. The alleged couple were photographed sharing intimate moments on a hotel balcony. 
Madonna receiving a back massage from her back-up dancer was enough fuel to spark dating rumors now splashed all over the news.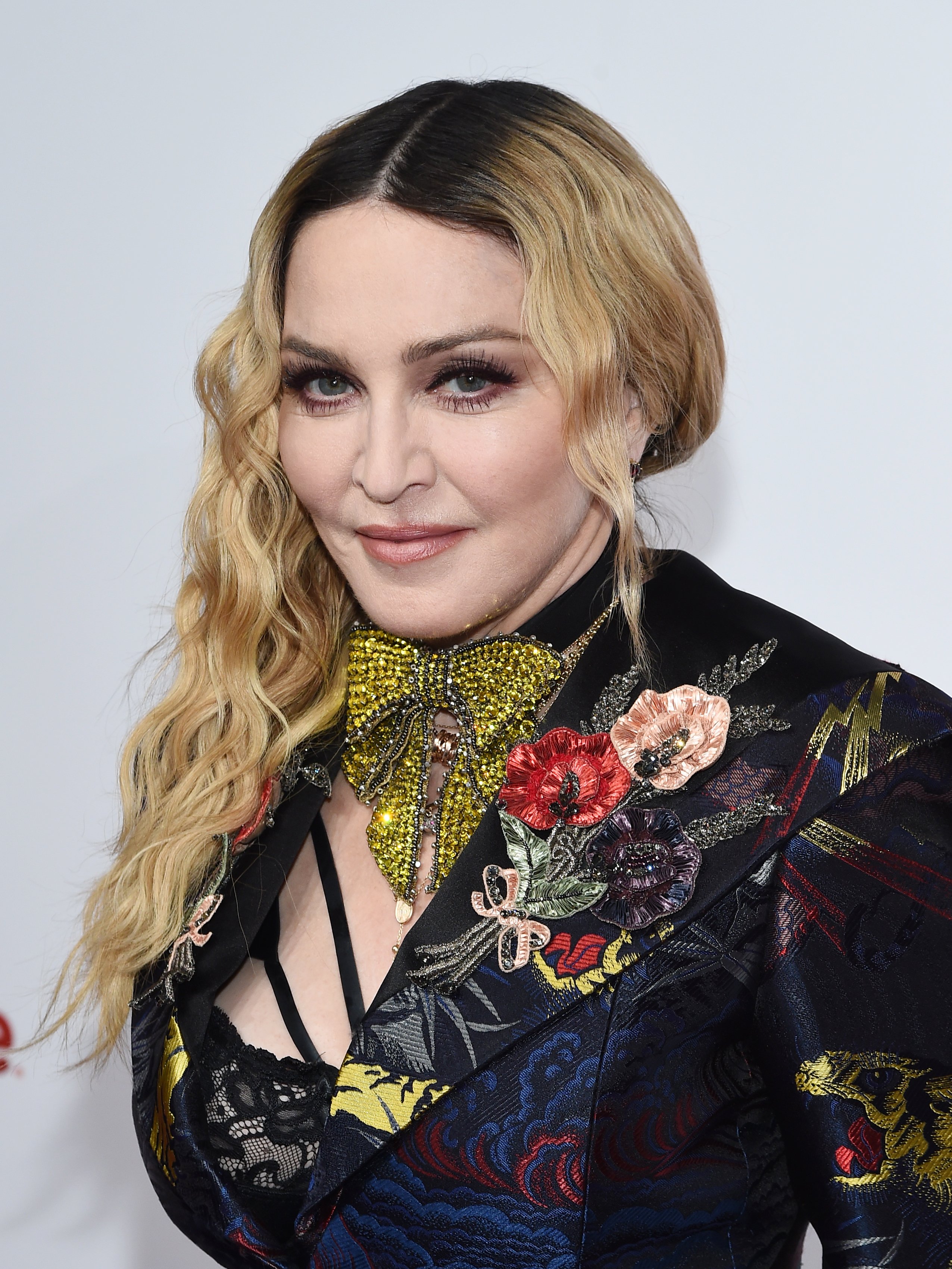 In photos released by the Daily Mail, the 61-year-old songstress was captured sharing intimate moments with 26-year-old Ahlamalik Williams on the balcony of her hotel in Miami.
Madonna's daughter, Lourdes seems to approve too because she was spotted with them on the same balcony along with another man.
The alleged couple appeared unconcerned about eyes watching them confirm their relationship in public. They were first spotted together earlier this year and Williams was also featured in the singer's music video for "God Control." But their recent sighting is proof that their relationship has progressed to being more than just professional.
In one of the photos featured, Williams is seen giving Madonna a back massage.  She's holding on to the balcony's railings to keep her balance as his alleged young lover squeezes her body from behind. Reports also reveal Madonna gave Williams a kiss before her massage. 
In another photo, Williams wraps his arms around the singer's mid-section while standing behind her. Madonna smiles in approval. 
Madonna, 61, cozies up to 25-year-old dancer Ahlamalik Williams https://t.co/ltflPufU9q pic.twitter.com/sQGb0YgsQ6

— Page Six (@PageSix) December 17, 2019
Madonna's daughter, Lourdes seems to approve too because she was spotted with them on the same balcony along with another man. The two appeared cozy hugging each other.  
The man's identity remains a mystery at this time but news outlets are certain he's not Lourdes' former boyfriend, Jonathan Puglia. The timeline of their breakup is unclear but according to Metro UK, Lourdes seemed to have move on quickly from that romance. 
Madonna, 61, gets hot and heavy with dancer 'boyfriend' Ahlamalik Williams https://t.co/fOablXzHc7

— Daily Mail Celebrity (@DailyMailCeleb) December 15, 2019
Madonna's Miami sighting on December 14 is due to the series of "Madame X" shows she's staging in the city.  She's reportedly billeted at the Filmore and is currently in the middle of her week-long stay. Several shows were postponed in the fall due to injuries she sustained. But she's back on track and is scheduled to head to Europe in 2020. 
Two weeks earlier, she was spotted boarding a helicopter with Williams on their way to a performance in Philadelphia. She even posted a clip on her social media. 
Back in June, Williams also graced the "Like A Virgin" singer's social media celebrating the success of her album. The pair playfully danced in celebration with champagne glasses on hand.  
It's been six months since then and Madonna is clearly sending a message with her recent displays of affection with Williams.