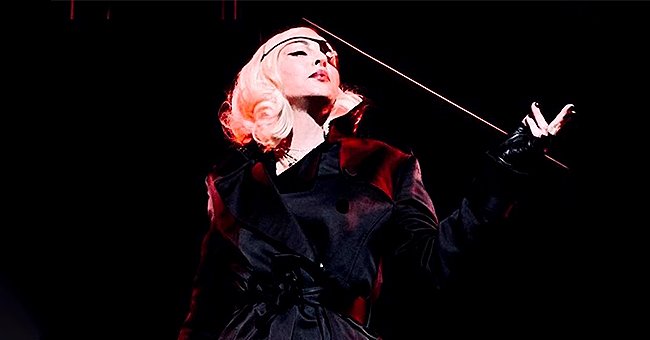 Instagram/madonna
Madonna Cancels Three 'Madame X Tour' Shows in Boston Because of Pain

In an "unexpected turn of events," Madonna regretfully had to cancel three upcoming shows in Boston, Massachusetts, due to excruciating pain.
On Wednesday, Madonna took to social media and asked her fans to "please forgive" the fact that she had to cancel her previously scheduled concerts on November 30, December 1, and December 2 at the Boston Center Wang Theatre.
"Doing my show every night brings me so much joy and to cancel is a kind of punishment for me but the pain I'm in right now is overwhelming, and I must rest and follow doctors orders so I can come back stronger and better and continue the Madame ❌ journey with all of you," Madonna shared.
While Madonna didn't elaborate on the cause of her pain, Live Nation announced that her Boston shows will not be rescheduled and that those who purchased tickets will be refunded to the credit cards used to make the purchases.
"Tickets purchased online and over the phone through TM, and tickets purchased at the Box Office by credit card will be automatically refunded. All other tickets need to be returned to the point of purchase," Live Nation added.
In October, Madonna also had to cancel shows at New York's BAM Howard Gilman Opera House due to knee pain for which she needed bed rest.
In the middle of her eleventh world tour, Madonna is expected to resume her 87-date Madame X Tour on December 7 in Philadelphia, and wrap it up in Paris on March 8, 2020.
"Madame X" is Madonna's 14th studio album, and rocketed to the top of the Billboard 200 chart after it's release on June 14.
Earlier in November, Madonna shared her favorite treatment for injuries during a video, where she energetically punched the pain to the curb.
"ICE TRAY-NEW DRIP - 3: am. Ice bath therapy for Madame ❌ !! Shall we start an ICE bath challenge?? 41 degrees ??❄️ Best treatment for injuries!!" Madonna captioned the clip, wherein she bravely took on a bathtub full of ice.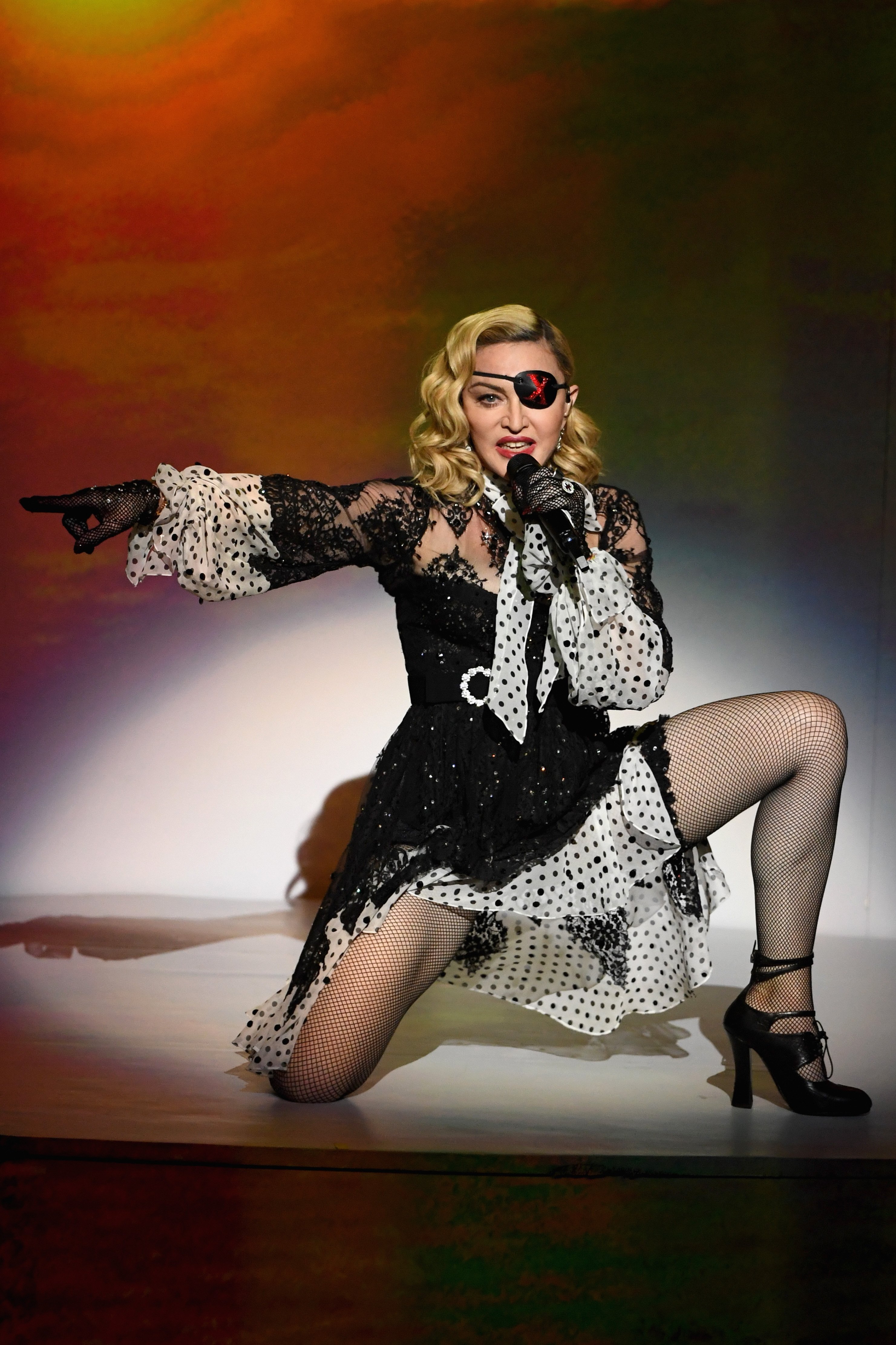 Madonna performs onstage during the 2019 Billboard Music Awards at MGM Grand Garden Arena on May 1, 2019, in Las Vegas, Nevada. | Source: Getty Images.
With time marching on, Madonna celebrated her 61st birthday in August with an epic party surrounded by family and friends.
The highlight of the evening, however, came when her 13-year-old daughter and son, Mercy and David, performed the sweetest song in tribute to their mother. While Mercy played the piano, David sang "Your Song" by Elton John, and when Madonna couldn't resist it anymore, she joined in and sang along.
Please fill in your e-mail so we can share with you our top stories!