Adam and Danielle Busby of 'OutDaughtered' Fame Look Happy in New Christmas Pic with All of Their Kids
"OutDaughtered" stars Adam and Danielle Busby took to social media recently to share a Christmas photo with their little girls.
Adam and Danielle are renowned for having a set of 4-year-old female quintuplets and an 8-year-old daughter, Blayke.
On December 16, the couple shared a family Christmas photo on Instagram. They wrote, "We had such a fun Christmas staycation this past weekend. Really helped to get into the Christmas spirit."
The adorable snap already amassed over 87,000 likes as of this writing. A lot of fans also added their thoughts through remarks. 
One person wrote that they are a beautiful family. Another added that the kids are cute. Someone else commented that they are an impressive family.
On April 8, 2015, the Texas couple, Danielle and Adam, became parents to the first-ever all-female quintuplets born in the United States of America, according to TLC.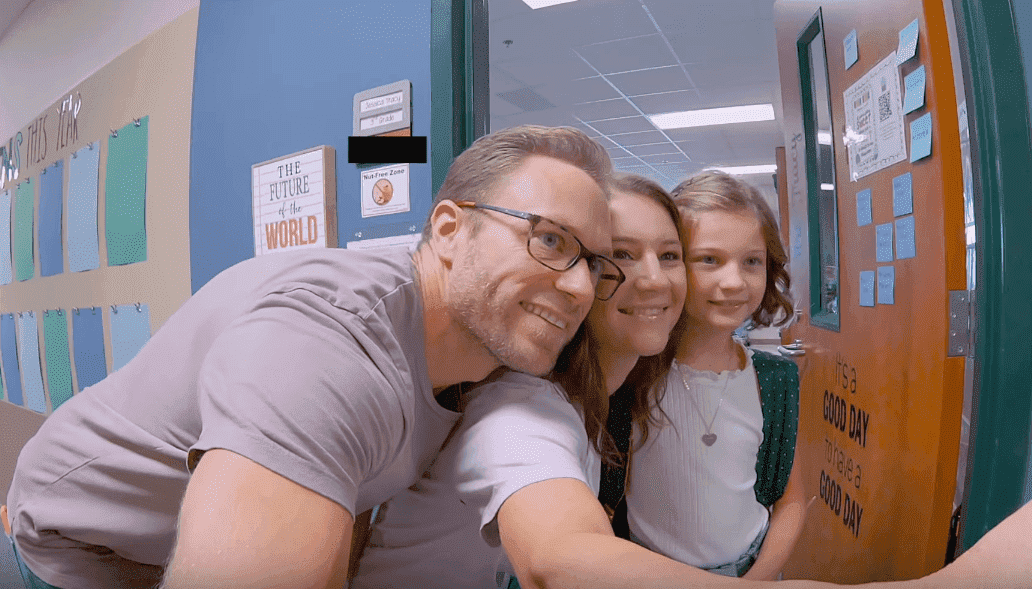 The new additions — Ava Lane, Olivia Marie, Hazel Grace, Parker Kate, and Riley Paige — join Blayke, transforming a family of three into a household of eight overnight. 
The hit TLC series "Outdaughtered" profiles the adventure of the family, concentrating on the quintuplets' delivery and the vast adjustment period that follows.
Adam popped the question after they had been officially boyfriend and girlfriend for more than two years. 
Danielle and Adam initially met at Target when they were only two young people, as reported by The List.
As Danielle wrote on her blog, It's A Buzz World, the pair had both been working at Target for some time before Adam even conversed with her. The first thing he said to her was, "Hey beautiful."
At first, Danielle wasn't too impressed. Still, Adam eventually won her over. They then started having lunch together during their breaks at the store. 
Adam popped the question after they had been officially boyfriend and girlfriend for more than two years. 
In an interview with Country Living, Danielle said that the proposal surely swept her off her feet.
On July 22, 2006, the couple got married in an intimate ceremony in their hometown.
Their wedding took place right after Hurricane Rita wiped out Lake Charles, and pretty much every venue was destroyed.
Luckily, they were able to find a little chapel to get married in.