Bret Michaels of Rock Band Poison Has Two Daughters and the Oldest One Is All Grown up & Gorgeous
Poison lead singer Bret Michaels has two daughters, and one of them has grown into a gorgeous woman who is now making a name for herself in the modeling industry.
His daughter, Raine, a certified Instagram star with more than 100,000 followers, has been blessed with good looks as shown in her photos on the social media platform.
Like her father, Raine sports blonde locks. Bret shares Raine and her younger sister Jorja Bleu with wife Kristi Gibson.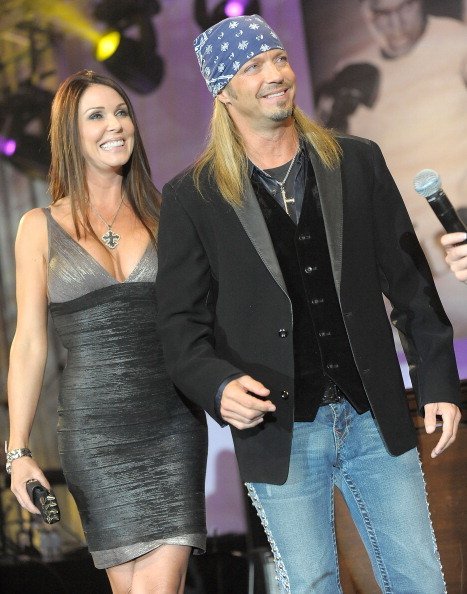 GROWING UP WITH A FAMOUS FATHER
At 10 years old, Raine appeared alongside his father, mother and younger sister in the reality series, "Bret Michaels: Life As I Know It," as reported by Nicki Swift. At a young age, Raine already drew attention with her beauty
The Sports Illustrated model has spoken about what her childhood was like, considering her father's massive fame. She said in a Fox News report:
"Honestly, it was so normal. I didn't think anything of it really. I thought going to a concert and meeting Lynyrd Skynyrd was normal."
A REGULAR FATHER
She added that her father was a "regular dad" that took her children to the beach or play football with them in the front yard.
Raine said she remembered doing things with their father like any child does. But she added she was able to meet many people because of his father's fame.
The budding model had to compete with 25,000 other girls to land a job with the famous sports magazine.
CONQUERING THE FASHION WORLD
Raine is now making a name for herself, but not in the rock music scene. The attractive young woman is appearing in fashion magazines and walking on runways as a model.
When she was 16 years old, she became part of the modeling agency L.A. Models. Eventually, she was recruited as a model for Sports Illustrated, rocking the runway in swimsuits.
Her job with Sports Illustrated was not handed to her as one might expect. The budding model had to compete with 25,000 other girls to land a job with the famous sports magazine.
She had been transparent to the public about her dreams, once sharing a post on Instagram where she wrote that being part of the Sports Illustrated Swim family would a dream come true for her.
In related news, Bret had his fans worry over his health troubles after he made several hospital visits in just three weeks last year
At age six, doctors diagnosed the rock star with Type 1 diabetes. Since then, he's endured the well-known symptoms like itchy skin, extreme thirst, and fatigue. But he has managed to keep himself fit despite his condition.