Tarek El Moussa of 'Flip or Flop' Fame Says His Heart Raced When He Saw Girlfriend Heather Ray Young in a White Dress
"Flip or Flop" star Tarek El Moussa took to social media to share two images of himself with his girlfriend Heather Rae Young. In the caption of the post, the reality star shared how seeing her in a white dress made him feel.
El Moussa and Young recently attended an event all dressed up. The "Selling Sunset" star wore a stunning Abyss By Abby white gown to the event while her boyfriend chose a black suit.
Taking to Instagram to share photos of them posing, El Moussa wrote a cryptic caption that appeared to hint that he was ready to get married again.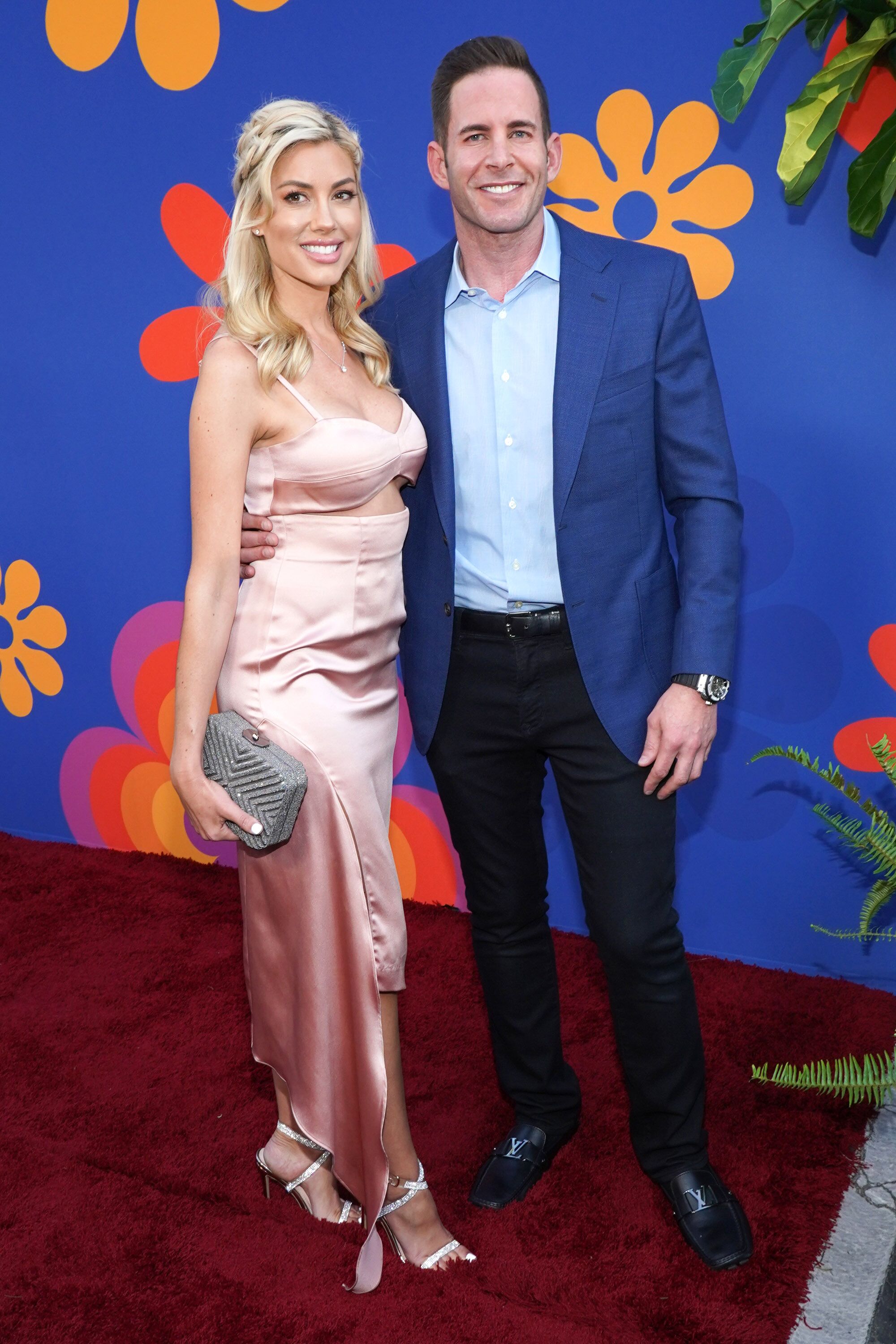 "MY PALMS GOT SWEATY"
The reality star wrote:
"Who says the house flipper can't get fancy with the star of #sellingsunset @heatherraeyoung… As you all know I'm pretty low key lol but I do enjoy getting fancy with this incredible girl by my side. The moment I saw her in this white dress my heart raced and my palms got sweaty...I just love her… All I can say is life is good and I'm happier and healthier then [sic] ever!!"
He ended his post with another marriage hint by asking his fans if they loved the dress or not because "I do." Young also took to her own Instagram to share a close-up look at her attire.
EL MOUSSA'S PREVIOUS RELATIONSHIP
The reality star revealed how much she loved her Monday, December 16, 2019, look in the caption of her post. El Moussa has two children namely: Taylor Reese, 9, and Brayden James, 4, whom he shares with ex-wife Christina Anstead.
He and Anstead separated in December 2016 before finalizing their divorce in January 2018. Anstead got remarried to British TV personality Ant Anstead in December 2018 and in September 2019 they welcomed a son together.
REALITY STAR CONFIRMS RELATIONSHIP WITH YOUNG
The "Flip or Flop" star confirmed his relationship with Young in an Instagram post on August 9, 2019. He shared three images with his new girlfriend to show they were truly dating.
The pair were first spotted together kissing and cuddling on a yacht at the Portofino Hotel & Marina in Redondo Beach, California on July 29, 2019.