Meet Melania Trump's Sister Ines Knauss Who Sewed Her Sister's Clothing When They Were Young
First lady Melania Trump has an older sister, Ines Knauss, who lives in New York and, despite being part of one of the most influential and famous families in the U.S, has managed to keep a low profile.
While the press and an entire country scrutinize Melania's every step, Ines Knauss, an artist, enjoys the privilege of privacy and is rarely seen with her sister in public.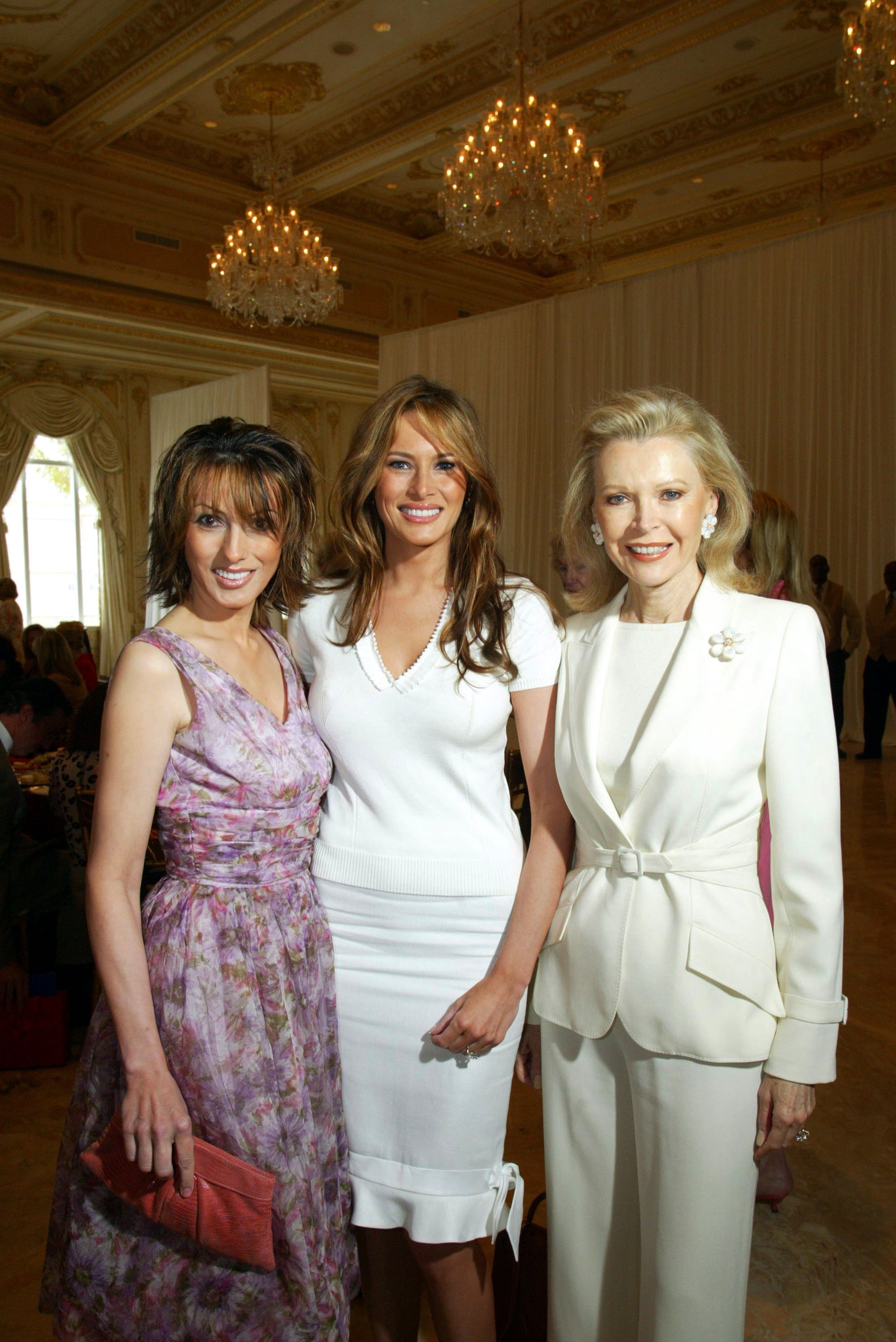 Still, according to reports, the Knauss girls have a very close bond, and Melania considers Ines as her best and more trusted friend. After all, only a few people from Melania's life before Trump remain in her life, and Ines has been her confidant since the beginning.
INES AND MELANIA'S CHILDHOOD
Melania and Ines Knauss were born in Sevnica, a small town about an hour away from the capital of Slovenia, to Viktor and Amalija Knavs, who still own a property in the country but moved to the U.S following their daughters.
"Ines wasn't like the other girls you would meet there, who behave like queens. She was really polite and very mellow."
Although they lived in a small town, the Knavs never lacked anything and lived comfortably.
Viktor was a salesman at a car company, and Amalija developed patterns at a factory of children's clothing.
In her free time, Amalija would sew clothes for herself and her daughters, and once Melania learned to sketch, she would make her own designs, and her mother or sister would sew them for her.
"Melania never wore anything from the store," one of her former friends told GQ for a profile of the first lady.
By the time the girls entered high school, they had moved to the capital, where they had stayed at the apartment their dad had thanks to his work in the city and attended design school.
There Melania and Ines "stood out, for their looks, their wardrobe and the makeup they put on whenever they left the apartment," according to the New York Times.
Meanwhile, back home, Viktor made sure to leave his print in Sevnica by building a house in one of the wealthiest areas.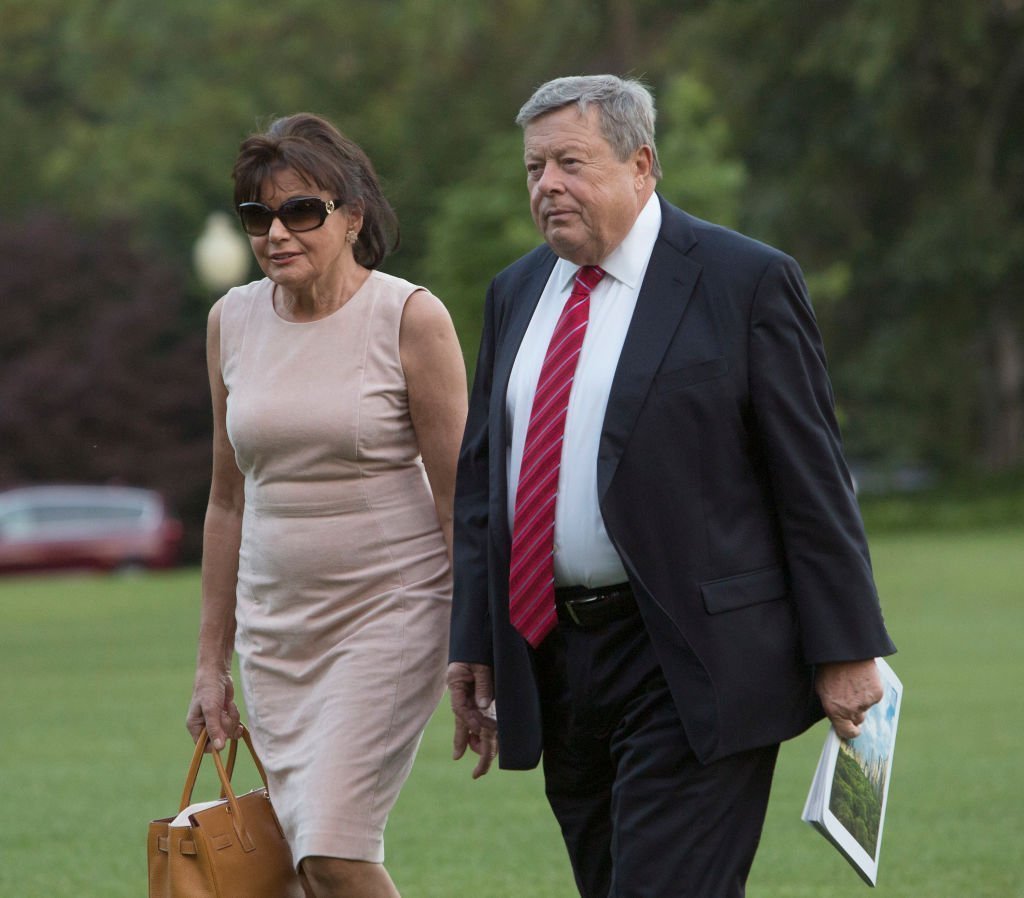 Ines and Melania also have a half-brother, Denis Cigelnjak, born before Viktor and Amalija met. However, Viktor has never recognized Denis as his, and he has never met the family.
THE START OF THEIR CAREERS
Living in Ljubljana, Ines and Melania started dreaming about becoming designers. However, the future Mrs. Trump got derailed when photographer Stane Jerko spotted her and asked if she would be interested in modeling.
Although the school was her priority at the time, Melania accepted the proposal, and soon after, her modeling career started. But while other models were titled as party girls, Melania would often go back home to her equally reserved sister Ines after every shoot.
In the early '90s, after her first year in college, Melania decided to move to Milan, halting her education, and Ines followed suit.
While the younger sister wanted to expand her modeling career, Ines wanted to break into the fashion design industry.
"She really wanted to be in fashion but didn't know how to break in," said photographer Ale de Basseville, who once worked with the sisters, to the Post.
And added:
"Ines wasn't like the other girls you would meet there, who behave like queens. She was really polite and very mellow."
It was in Europe that the sisters changed their last name from Knavs to Knauss, which was the Germanized version.
Ines moved to New York with Melania when the first lady signed with Paolo Zampolli's modeling agency, who secured Melania's visa work in the U.S and introduced her to her future husband at an industry party in 1998.
THEIR RELATIONSHIP
Ines, like any other older sister, is fiercely protective of Melania.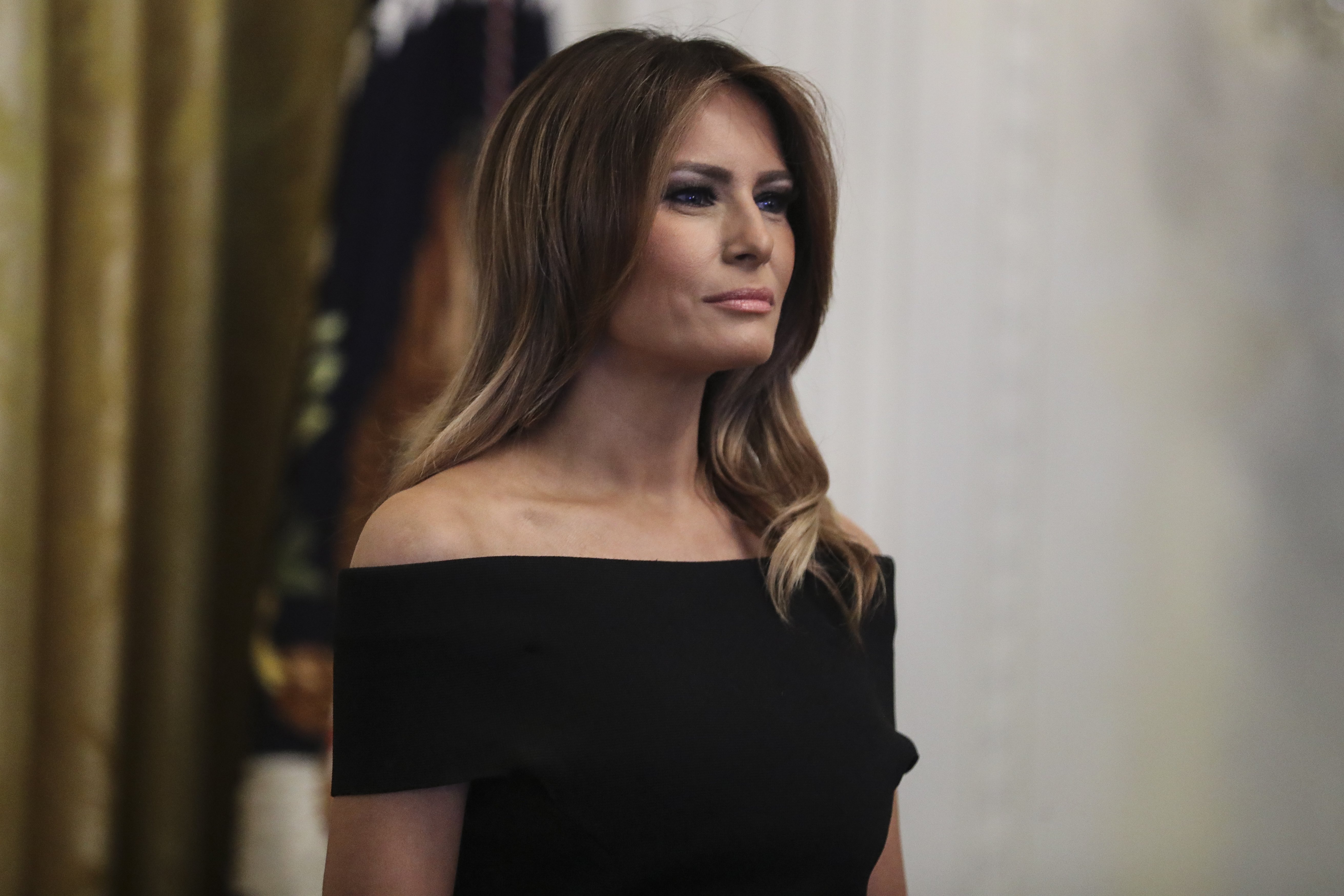 Although she's never seen in public with the presidential family, Knauss has a public Facebook and Instagram page where she regularly shares pics of her and Melania in their childhood, alongside most recent portraits of the first lady with the president and their son Barron.
Ines also defended her sister from ex-boyfriends that went to press in the past and has addressed some stories from the media, like the GQ profile that talked about her not-so-secret half-brother.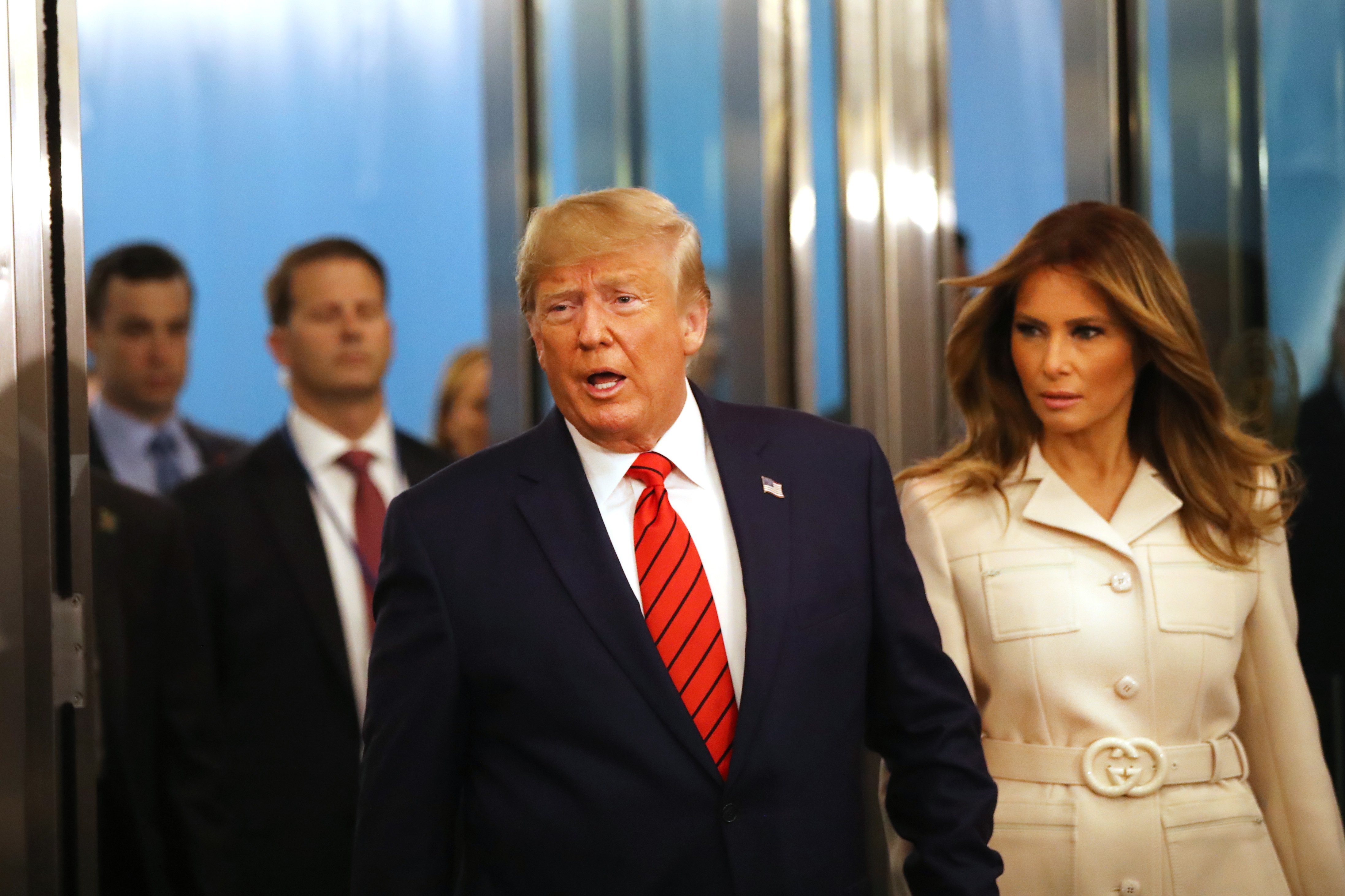 Knauss lives in a $2 million one-bedroom Park Avenue apartment owned by the Trump Organization, according to the Post, and she was Melania's maid of honor on her wedding to Donald Trump in 2005.
"Ines is a very dedicated sister," Luisa Beccaria, a Milan-based fashion designer, told the Post about the sisters. Adding that although Melania had all the professional help she needed when Barron was born, "it was her sister, she trusted."