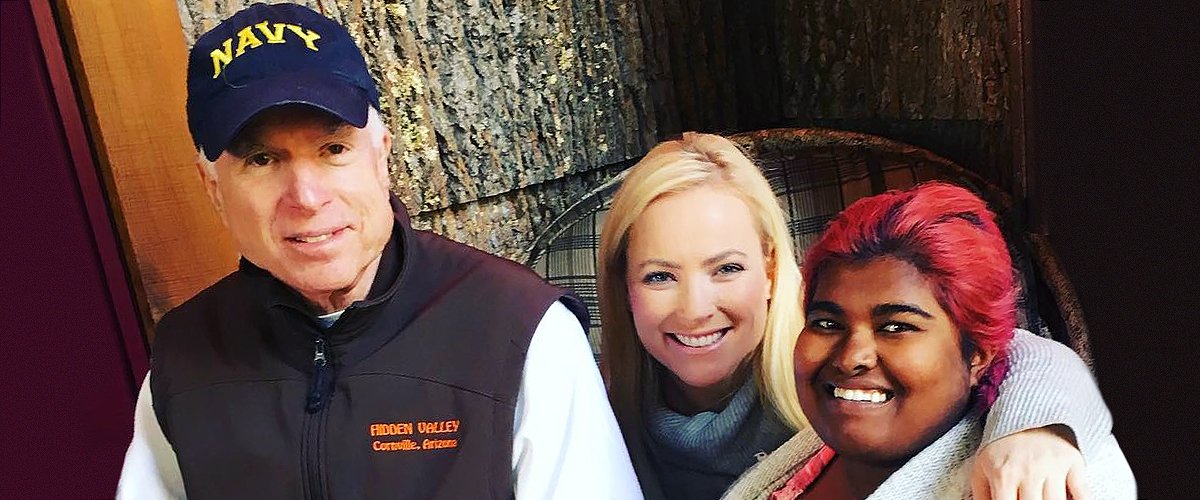 Instagram.com/meghanmccain
Meghan McCain Once Shared Rare Photo of Her Sister Bridget Leaving the Orphanage
Late Senator John McCain was the proud father of seven children and the youngest of all, Bridget, was born with a severe cleft palate. Luckily for her, she was adopted as a baby by the McCains, who made sure she received the medical attention she needed at the time.
When John McCain passed away in 2017 after a year-long battle with cancer, he left behind a pain-stricken family formed by his wife, Cindy, and his seven children.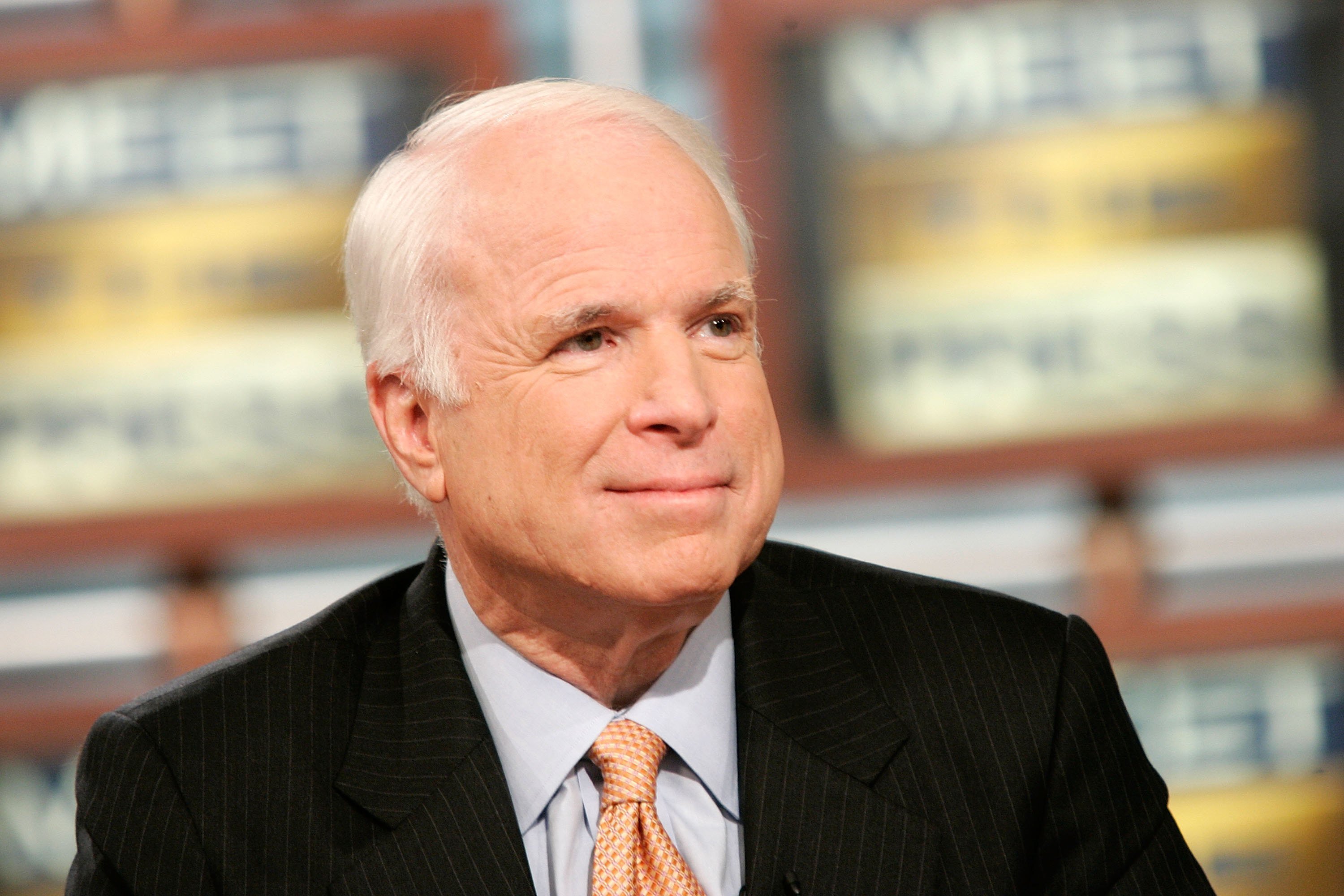 John McCain speaks on "Meet the Press" during a taping at the NBC studios November 12, 2006 | Photo: GettyImages
His youngest daughter, Bridget McCain, has been publicly credited by sister Meghan McCain for holding down the fort and helping the rest of the family move forward thanks to her strength and resilience.
At the time, his opponents started to make phone polls asking voters if they would consider voting for McCain despite knowing he had fathered an illegitimate black child.
Although in comparison with the rest of her siblings, Bridget McCain leads a somewhat private life, she's said to share her late father's sense of humor, and at 28, she has gone through a lot. Here's her story.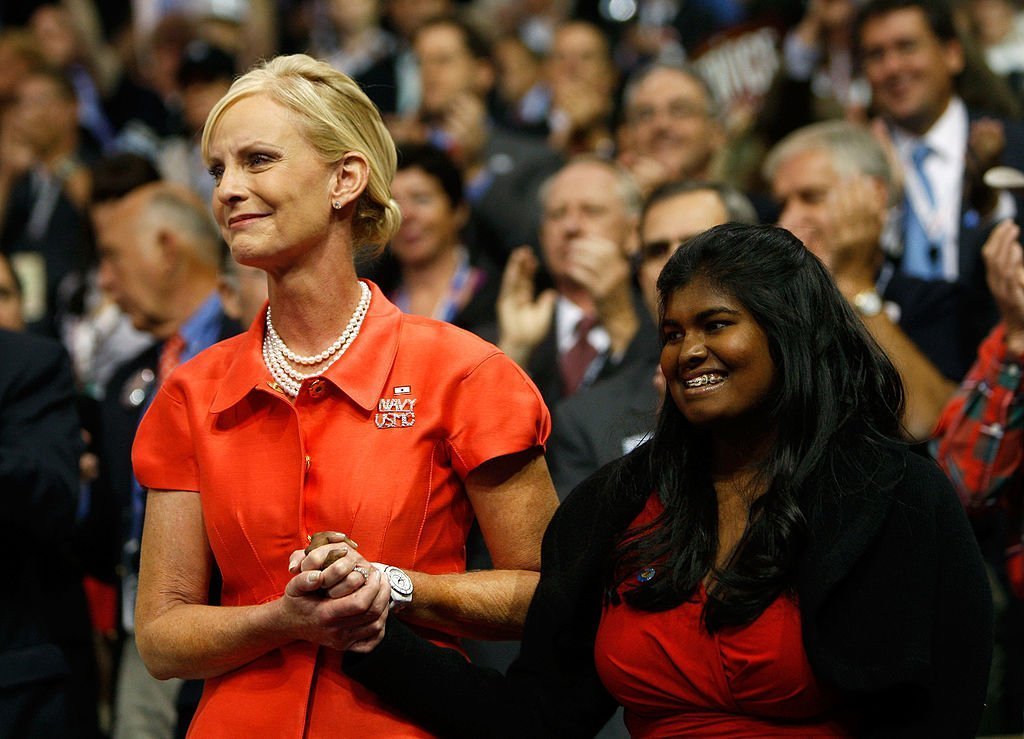 Cindy McCain and daughter Bridget hold hands on day two of the Republican National Convention on September 2, 2008 | Photo: GettyImages
AN UNEXPECTED DAUGHTER
When Cindy McCain traveled to Bangladesh in 1991 on a humanitarian mission, she couldn't have predicted she would return home with a baby in her arms.
As she has explained before, a friend asked her to visit an orphanage in Dhaka to see if they needed any help.
Soon after she arrived at the Sisters of Charity of Mother Teresa Children's Home, Cindy met two newborn babies that needed medical attention, and the nuns there persuade her to take them home with her.
"One had a heart problem the other a severe cleft palate," John McCain told Dad Mag in 2000. And continued:
"Cindy was very concerned about their ability to survive and their need for medical treatment, so she decided to bring them here for medical treatment."
Although the plan was to get medical help for the girls, on the flight back home, Cindy realized that she couldn't give up the girl with the cleft palate, and when she landed, she surprised her husband with a new daughter.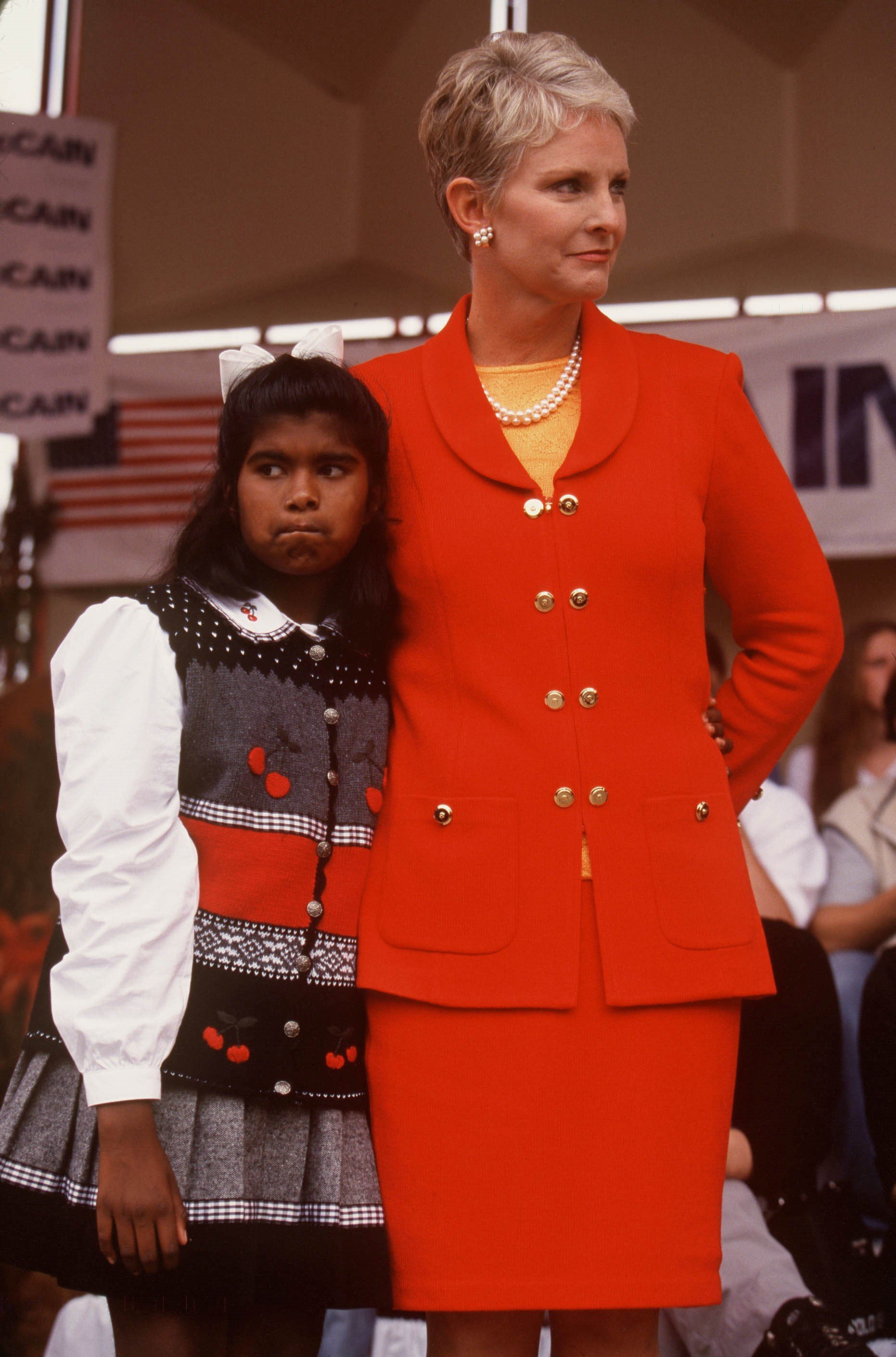 Cindy McCain and daughter Bridget on September 27, 1999 | Photo: GettyImages
Cindy and John, who had been married for eleven years by then, had three kids of their own plus three more kids from his first marriage to Carol McCain. Still, they decided to adopt Bridget.
The other girl, who was named Nikki, was adopted by Wes Gullet and his wife, who are longtime friends of the family.
WELCOME TO THE FAMILY
Bridget was welcomed into the family with open arms, as the late Senator told Dad Mag:
"She has enriched our lives. She's a wonderful child, a complete part of our family and we love her. She's the toughest of the four. The youngest always has to be the toughest."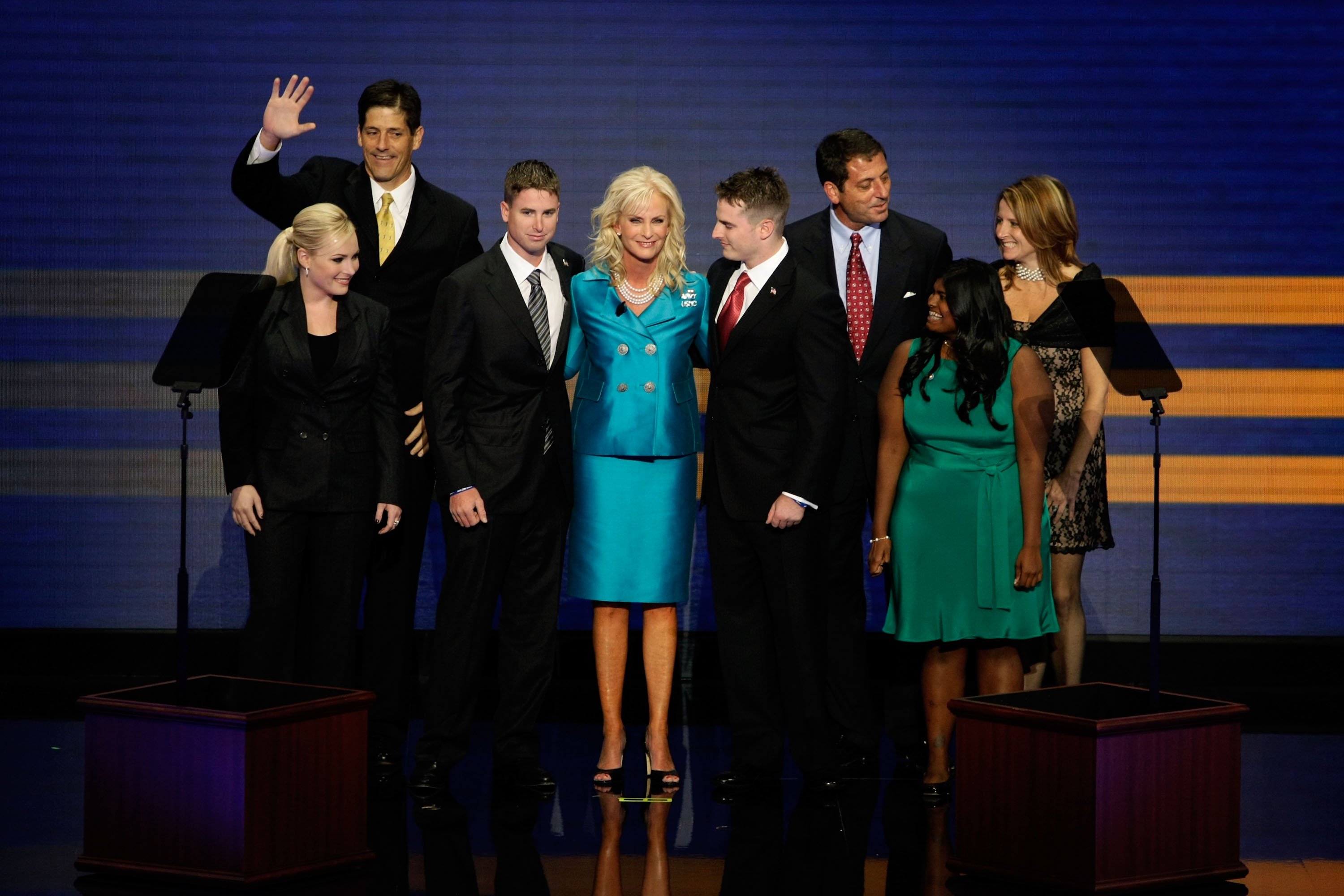 Cindy McCain with her children Meghan, Andy, Jimmy, Jack, Doug, Bridget, and Sidney at the Republican National Convention on September 4, 2008 | Photo: GettyImages
Meghan McCain
, who has built a career as an outspoken political commentator on the media and is now a co-host on "The View," has been the more vocal of the siblings about her love for her little sister.
In 2008, while the family toured around the country supporting the late Senator's bid to the presidency, Meghan shared a series of vlogs of the tour, including one of their visits to the Miami's Children Hospital.
In the video, Meghan explained that while they heard the stories of many children and their experience with healthcare, it was the cause of cleft palate that hit close to home for her.
CLEFT PALATE
According to the Mayo Clinic, a cleft palate is "an opening or split in the roof of the mouth that occurs when the tissue doesn't fuse together during development in the womb. A cleft palate often includes a split (cleft) in the upper lip (cleft lip) but can occur without affecting the lip."
Bridget's cleft palate was so severe she couldn't even be fed.
Still, she went through the necessary surgeries through the years and reached a point where it isn't even noticeable that she once had a cleft.
In Meghan's video, she showed various pictures of Bridget McCain as a baby, including one of her mother carrying the newborn at the orphanage in Bangladesh.
Meghan explained that Bridget was so small back then she earned the nickname of "Lil' Peanut" from her siblings.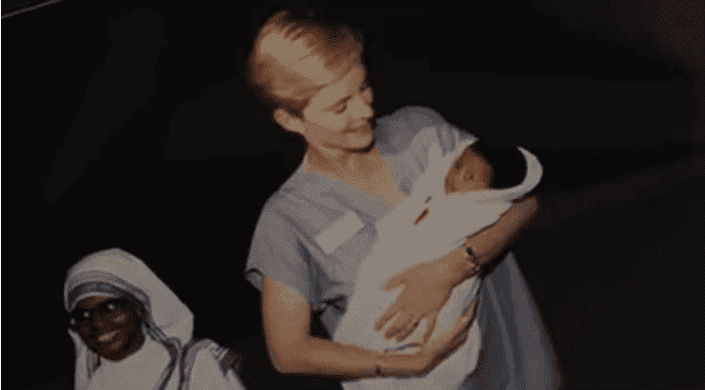 Bridget as a newborn with Cindy McCaine | Source: YouTube/ mccainblogette
She also revealed that Bridget couldn't have surgery upon her arrival to the U.S because she weighed only two or three pounds, and doctors needed her to be at least ten pounds to have surgery.
By the time Bridget was four of five-year-old, she had already gone through three surgeries and was completely healed.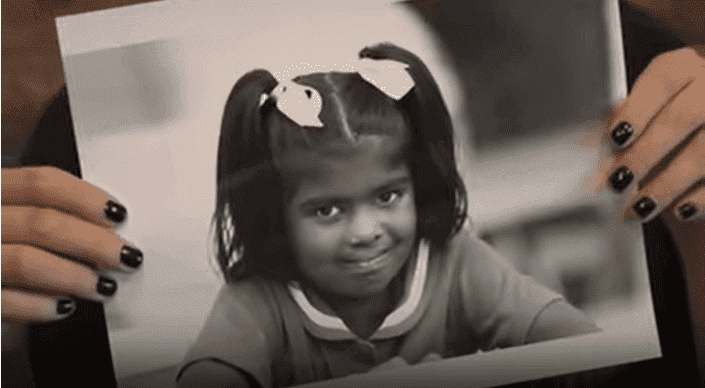 Bridget after going through surgery to fix her cleft palate | Source: YouTube/ mccainblogette
ELECTIONS CONTROVERSY
When she was still a child, Bridget became the center of speculation when her dad was in the middle of his first presidential bid in 2000.
At the time, his opponents started to make phone polls asking voters if they would consider voting for McCain despite knowing he had fathered an illegitimate black child.
The scandal ruined McCain's campaign, and he had to step down after losing the primary elections in South Carolina that year.
"We tried to ignore it, and I think we shielded her from it. It's just unfortunate that that sort of thing still exists. As you know, she's Bengali and very dark-skinned," John told Dad Mag. And continued:
"A lot of phone calls were made by people who said we should be very ashamed about her, about the color of her skin. Thousands and thousands of calls from people to voters saying 'You know the McCains have a black baby' I believe that there is a special place in hell for people like those."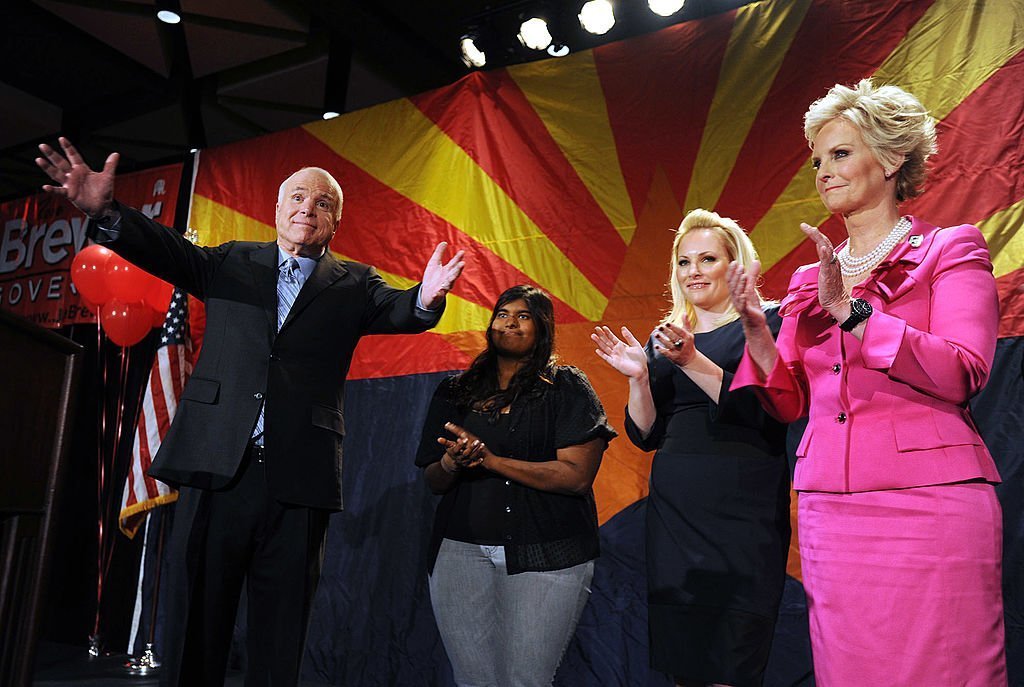 Sen. John McCain, wife Cindy and daughters Meghan and Bridget McCain during an Arizona Republican Party election night event, November 2, 2010 | Photo: GettyImages
Years later, Bridget googled herself and was met with all of the terrible things people had to say. "She was so upset, took it so personally," Cindy McCain told Harper's Bazar.
The next time McCain decided to run for president, Bridget made sure to ask all the correct questions to his advisers, and they had to reassure her that what happened in South Carolina would not repeat itself.
"Fortunately, she's an awfully strong girl," Cindy stated.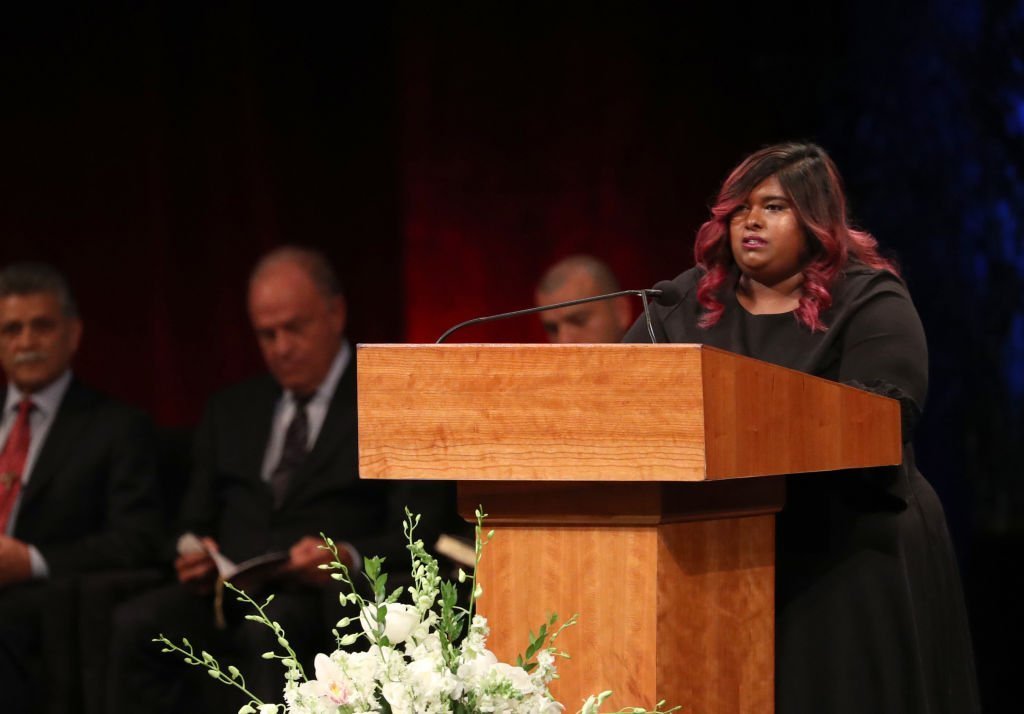 Bridget McCain speaks during a memorial service of U.S. Sen. John McCain on August 30, 2018 | Photo: GettyImages
HER LIFE NOW
Today, Bridget McCain is a student at Arizona State University, and she's interested in special education, according to the Arizona Republic. However, it is not clear if she graduated or is still enrolled.
Aside from her social media outburst earlier this year, Bridget maintains a low profile and leads a private life away from the spotlight.
Talking about her father to Scholastic in 2008, she said: "My Dad's best achievement is being a dad and also running for president at the same time. He always puts family first!"
The late Senator, on the other hand, said this of his children back in 2000: "There is nothing in life like a child that you can nurture and love. The reciprocation of that love and nurturing is a thousand times more beneficial to you than it is to the child."
Please fill in your e-mail so we can share with you our top stories!
The information in this article is not intended or implied to be a substitute for professional medical advice, diagnosis or treatment. All content, including text, and images contained on news.AmoMama.com, or available through news.AmoMama.com is for general information purposes only. news.AmoMama.com does not take responsibility for any action taken as a result of reading this article. Before undertaking any course of treatment please consult with your healthcare provider.