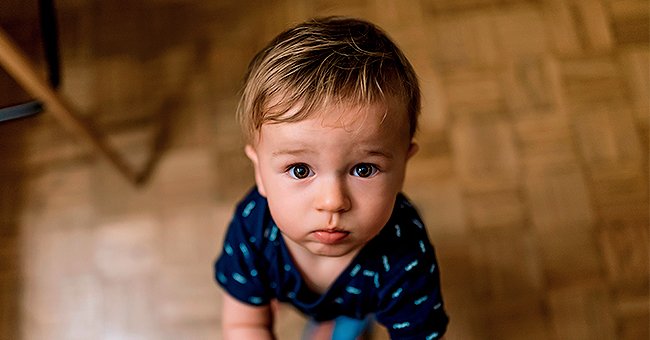 shutterstock
Daily Joke: Little Boy Walks over to a Pregnant Woman
A curious little boy's conversation with a pregnant woman about babies led to a shocking question, but a hilarious finish.
A little 3-year-old boy went with his mother to a doctor's appointment. While sitting with her in the waiting room, he noticed a pregnant woman also waiting to see the doctor.
The little boy observed the pregnant woman mulling over her bump in his mind. After a while, he summoned the courage and walked up to the pregnant woman.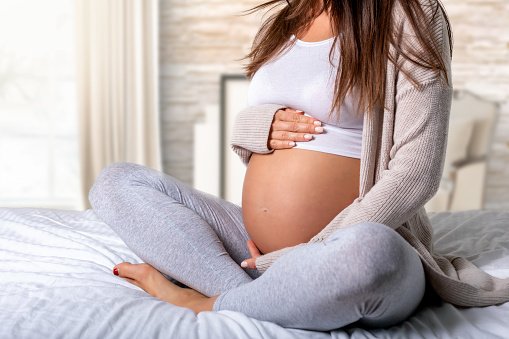 Pregnant woman touching belly while sitting on the bed | Photo: Getty Images
When he got to her, the boy asked the woman why her stomach is so big. The pregnant woman was taken aback, but she loved the little man's boldness, and inquisitive nature, and decided to answer him. Smiling sweetly, she responded,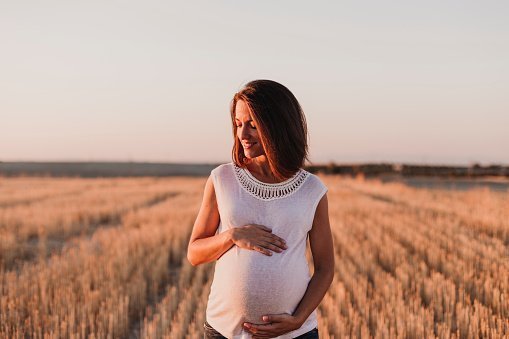 Pregnant woman standing in the field | Photo: Getty Images
The boy, now wide-eyed, stared at the woman, silent for a while, before asking if the baby is in her stomach. The pregnant lady now enjoying the small boy's "Need to know" nature, answered affirmatively.
The boy, wearing a slight frown and a puzzled look, then asked the woman if the fetus in her womb is a good baby. The expecting mother nodding her head, stressed that her baby is a "Perfect baby."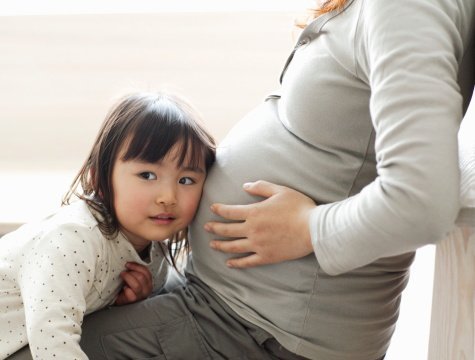 Little girl listening to pregnant mother's abdomen | Photo: getty Images
The little boy now looking confused looked at the woman, and asked in a surprised tone,
"Then why did you eat him."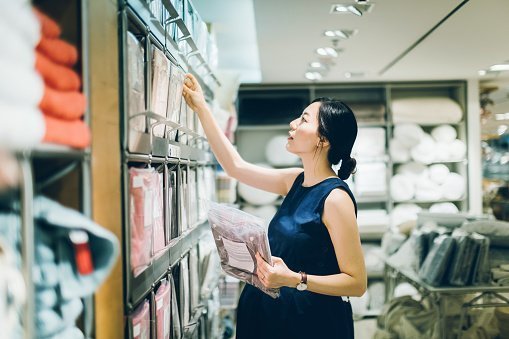 Smiling pregnant woman shopping for home necessities in shop | Photo: Getty Images
In another scenario, a new mom came into her baby's room one night and found her husband leaning over the crib and observing their infant son. She stood silently watching him without approaching.
As the new mom observed her man, she saw deep emotions like disbelief, awe, doubt, delight, amazement, enchantment, and skepticism flash across his face. She was a bit shocked as her husband is not the type to display any form of emotion.
Aamily doting over their adorable toddler | Photo: Getty Images
The woman decided to join the moment, and to approach her husband; she slipped her hand around her husband's waist, asked what he was thinking about. After taking a deep breath, the new dad said,
"It's fantastic! I'm trying to wrap my head around the fact that someone conceived and designed this crib, and then sold it as cheap as $46.50."
Stunned, the new mom's hands dropped to her side.
If you enjoyed this joke, here is another to make you laugh.
Please fill in your e-mail so we can share with you our top stories!