Melania Trump's Daily Life Is Similar to That of a Wealthy, Stay-At-Home Mom, Claims CNN's Kate Bennett
In her recently released book CNN reporter, Kate Bennett reveals intimate details about Melania Trump's life in the White House over the past three years.
Melania Trump is just as much an enigma to the people that worked alongside her in the White House as she is to the public.
In an unofficial and unauthorized book titled "Free, Melania: The Unauthorized Biography," by CNN reporter, Kate Bennett was the only journalist to have been given access to shadow and write about the First Lady. 
After approving of the project, the White House has since spoken out against the book, claiming that Bennett didn't do an honest job and that it presented misleading details, as well as words from anonymous people who don't know the First Lady.
In an interview with The CUT, Kate, who spent three years following Melania, said she hoped to answer many of the questions people had about Melania regarding who she is and what her life is like in the White House.
Kate reveals she soon discovered that Melania is the opposite of her public perception. Despite giving her book the title "Free Melania" she says the First Lady is fiercely independent.
She says Melania is strong willed and does a lot of her work in the White House on her terms. She even sleeps on a separate floor from her husband. Kate says the president's wife in not bothered by what people think of her.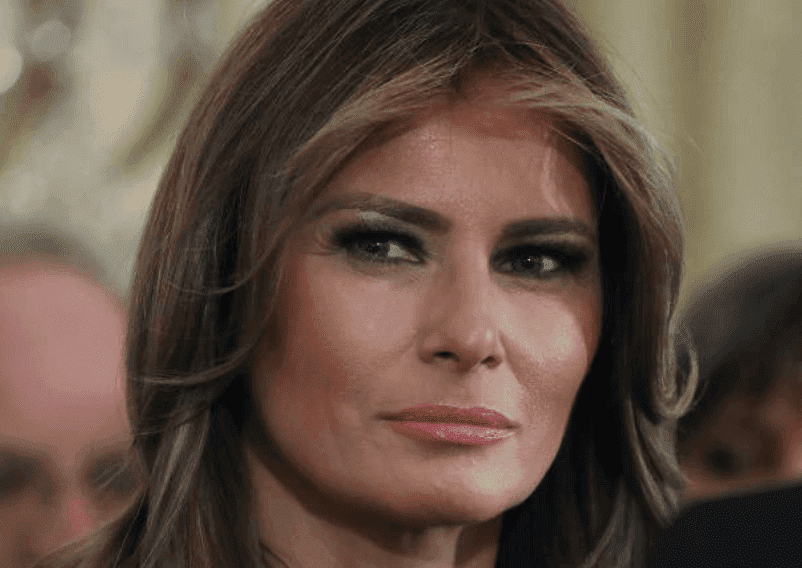 Kate
 admits that 
Melania's
 handling of her duties in the white house seems almost like a part-time job. However, she does take them seriously, she
revealed:
"It is, essentially, a wealthy woman's life, and that is basically what she was: a wealthy, stay-at-home mom with three homes. And thinking about, Oh God, it's already August we have to start thinking about the Thanksgiving table arrangements. For her that's a very real work day."
The book reports, Melania's main priority has been maintaining the well-being of her 13-year-old son, Barron Trump.
She has gone so far as to sacrifice many of her duties to ensure that she keeps up with many of the traditions and routines he has had since he was born.