Brad Pitt and Jennifer Aniston's Relationship Timeline: How They Met, When They Went Public & When It All Ended
The two met as young aspiring actors that were just about to make it in show business, but by the time when rumors about their romance started to spread, they were two A-list celebrities in an iconic Hollywood love story.
What started as another Hollywood fairytale and was made official by marriage, ended up in a negative note when a third party became involved. But 20 years since Brad Pitt and Jennifer Aniston made their relationship public, another chapter might be starting for these two.
Ever since Pitt effectively parted ways with his former wife Angelina Jolie, finalizing their divorce in 2019, there have been insisting rumors about Pitt and Jolie getting back together. (There is nothing confirmed on this matter as of December 19).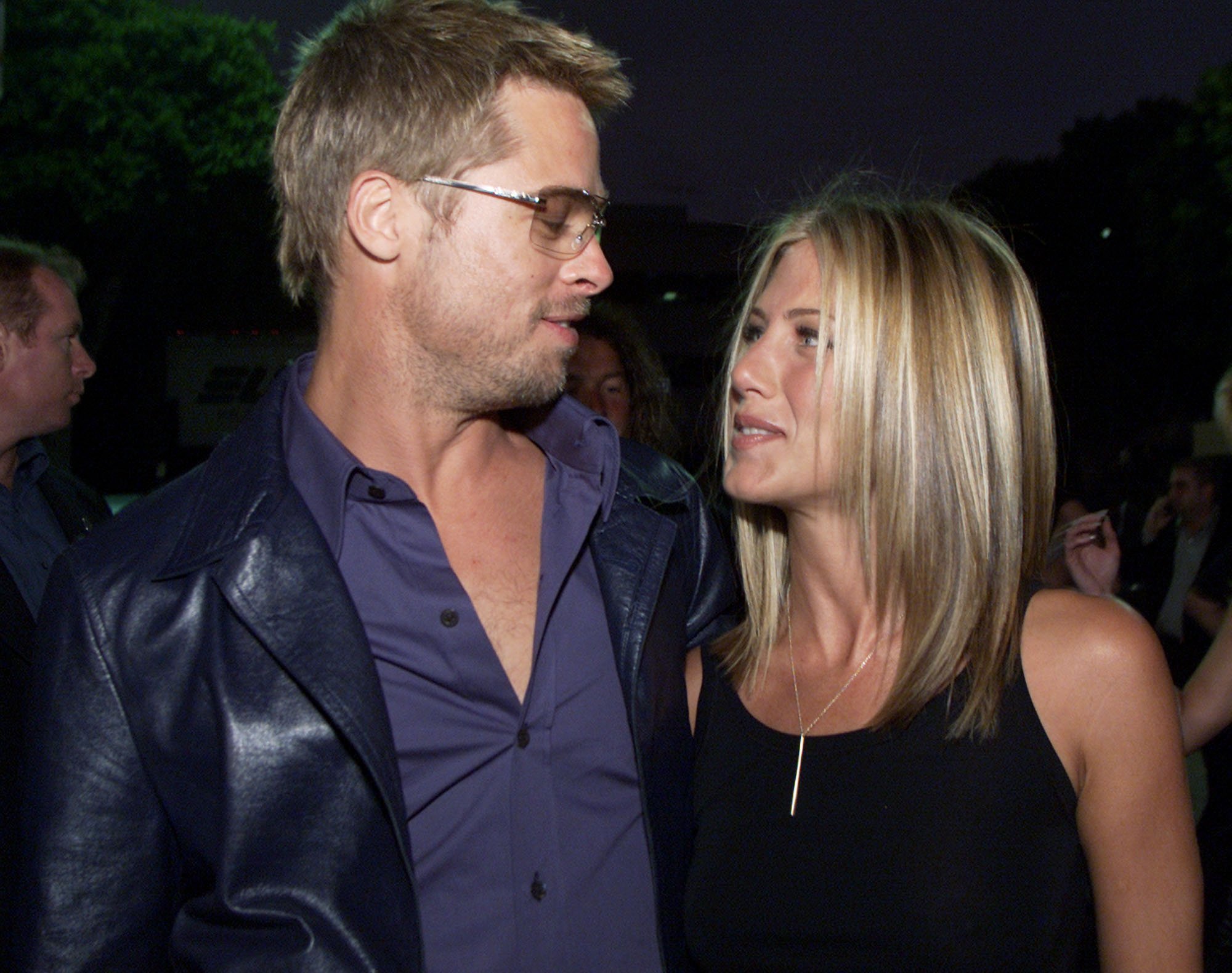 With this in mind, let's take a look back in time to revisit the love story between two of the biggest stars to come out of the '90s.
BEGINNINGS
Pitt and Aniston first met casually in 1994, when "Friends" was about to become a cultural phenomenon, launching Aniston to superstardom, and Pitt was building a big screen reputation with roles in "Interview with the Vampire" and "Seven."
The two performers had a manager in common, and Aniston recalled how ordinary Pitt seemed to her back then. "He was just this sweet guy from Missouri, you know? A normal guy," Aniston said about her first impression of the actor.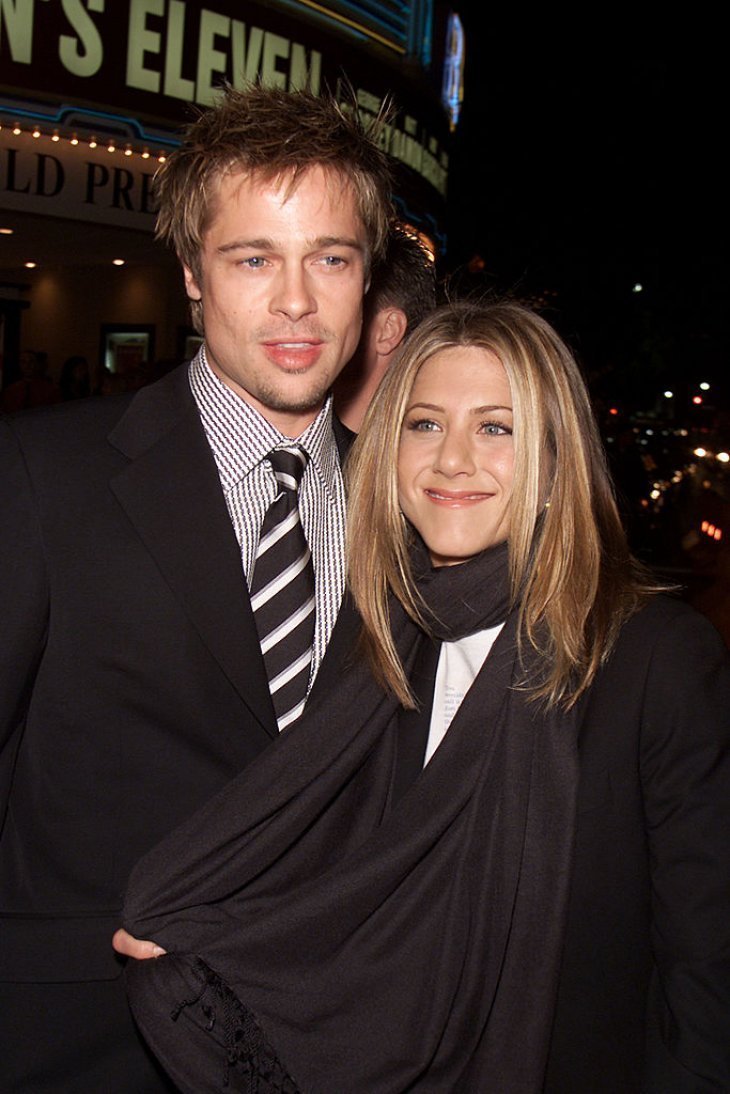 Nothing worthy of mention happened between the two at that moment, when Pitt was dating Gwyneth Paltrow and Aniston was in a relationship with Tate Donovan.
STARTING TO DATE
In 1998, as it only happens in Hollywood, Pitt and Aniston went on their first date, set up by their manager after the two had ended their previous relationships.
Whoever had the idea of pairing them really had a vision, for after that practically blind date, as Aniston shared with Diane Sawyer later, the two actually felt a strong connection since day one.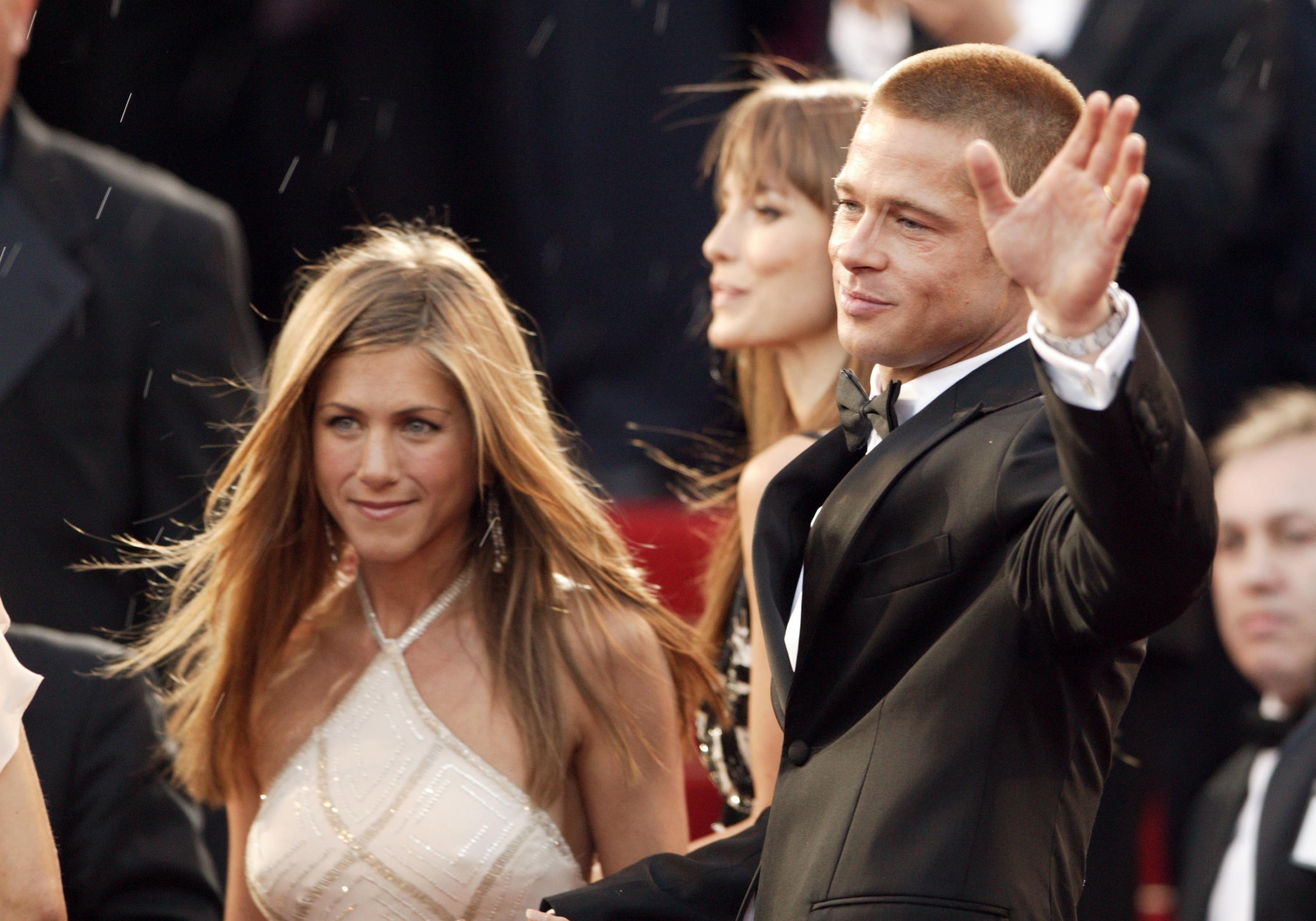 "We both [knew] on our first date. It was weird… That was a really easy evening. It was really fun," Aniston recalled in 2004.
KEEPING IT "A SECRET"
After a brief moment of the awkwardness out of nerves on which Aniston didn't return Pitt's calls, the two entered into a relationship, and they tried in vain to keep things under wraps for a while before facing public scrutiny.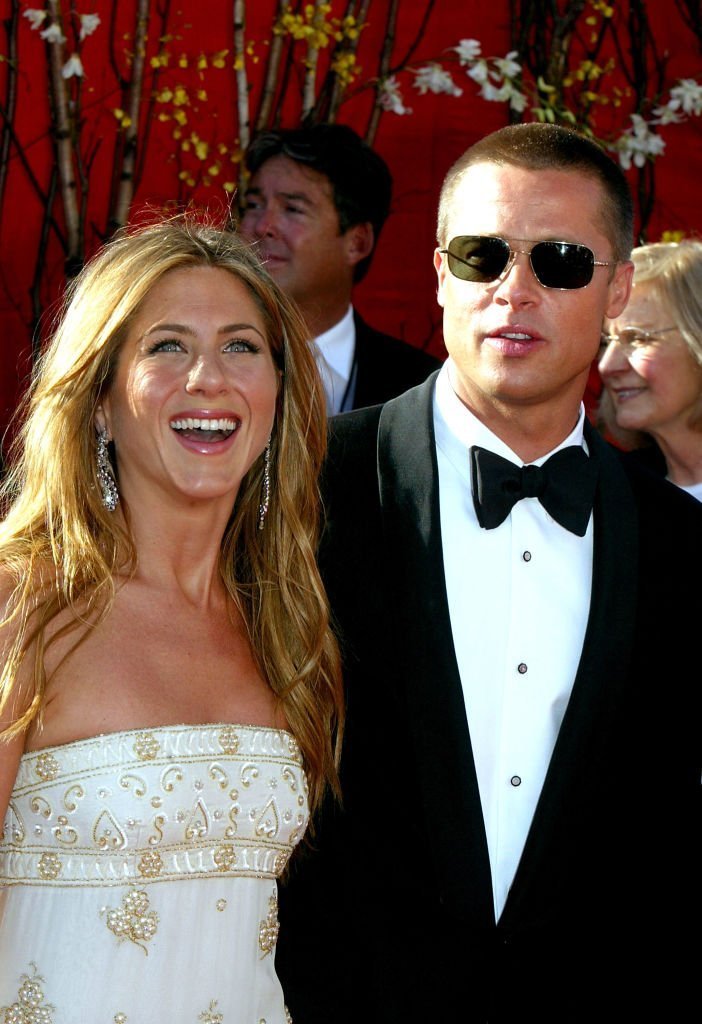 It was hard for them to surf their busy schedules and use any free time to spend time together, and it later surfaced that Pitt secretly traveled to Texas to accompany Aniston as she filmed "Office Space."
According to Aniston former co-star in the comedy film, Greg Pitts, Aniston stayed in a different hotel than the rest of the cast, where she could meet with Pitt in private, but, apparently, they weren't fooling anyone, and there was already a hunt for a picture of the two together.
GOING PUBLIC
After testing the grounds with their inner circle of friends, with Pitt throwing a 30th birthday party for Aniston at Sunset Boulevard in February 1999, and taking a romantic trip to Acapulco to think things over, they were ready to open up.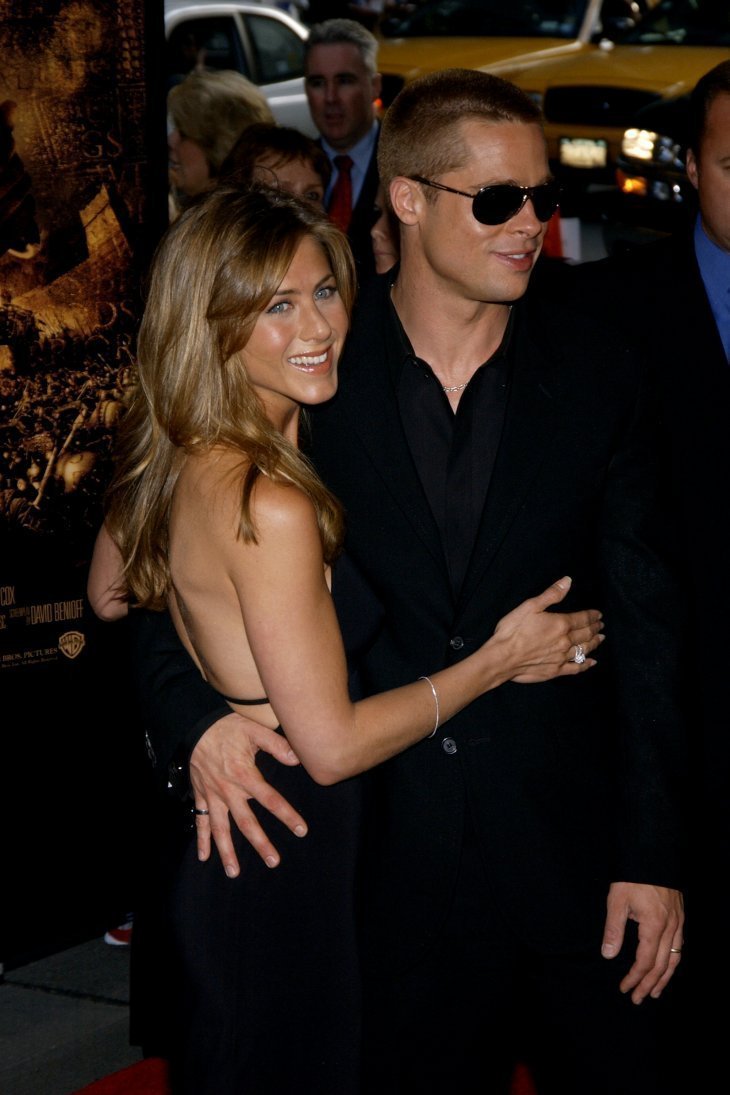 Later that year, the couple used the Emmy Awards red carpet as a setting for their first official public outing as an item. Not much later, in September, Aniston and Pitt delighted their fans with the news of their engagement, during a Sting concert.
WEDDING
Late in July 2000, Aniston, then 31, and Pitt, then 36, exchanged vows in a lavish ceremony. The much-anticipated wedding, celebrated in Malibu, California, with about 200 lucky guests, didn't disappoint.
People reported at the time, the occasion was marked with 50,000 flowers, four bands, a gospel choir, and fireworks. Aniston was escorted down the aisle by her father, "Days of Our Lives" actor John Aniston.
Brad Pitt Makes a Guest Appearance at Jennifer Aniston's Christmas Party https://t.co/fEc5wyhccw

— E! News (@enews) December 16, 2019
Jennifer's "Friends" co-stars Courteney Cox, David Schwimmer, Matthew Perry, and Lisa Kudrow, were in attendance. Pitt's "Fight Club" co-star Edward Norton, with his girlfriend of that time, Salma Hayek, also graced the party with their presence.
MARRIAGE AND COLLAPSE
In 2001, the happy newlyweds famously shared the screen during an episode of "Friends" titled "The One with the Rumor," on which Pitt guest-starred as Rachel's former classmate who secretly hates her and wants to take revenge.
Early in 2003, Aniston raised concerns when she admitted that she wasn't sure about Pitt being the love of her life, but by the next year, she shared that she felt the time was right for the two to start a family.
Why do people still root for these two to get back together? https://t.co/QtMLqEqIRq

— The Social (@TheSocialCTV) December 18, 2019
But soon, Aniston's plans were about to change when Pitt started to shoot "Mr. and Mrs. Smith" opposing Jolie in May 2004, and soon, the chemistry between the two co-stars sparked rumors of an extra-marital affair.
DIVORCE
Even though Pitt didn't admit to having indulged in infidelity with Jolie at the time (the two later admitted to having fallen in love on set), by January 2005, Pitt and Aniston's marriage had collapsed, forcing them to announce their separation.
Brad and Jen are hanging together during the holidays
https://t.co/TdoKKg3FfM

— The Blast (@TheBlastNews) December 16, 2019
Later that year, Aniston addressed the breakup in public for the first time, and she insisted that the rumors about cheating were not true, claiming that the two "exited this relationship as beautifully as [they] entered it."
In October 2005, Aniston and Pitt finalized their divorce after four years of marriage, citing irreconcilable differences.