Ice-T's Wife Coco Austin Shares Cute Pics with Daughter Chanel and Their 2 Dogs Cuddling on a Sofa
Ice-T's Wife Coco Austin had fans gushing over her adorable photos with her daughter and their two dogs on social media.
Coco took to Instagram recently to share pictures of herself with her daughter Chanel and their two dogs cuddling on a sofa.
The television personality captioned the snaps: I had to share these... Morning kisses .. everybody in the family likes to gang up on me all at once to play and share the love it's cute!"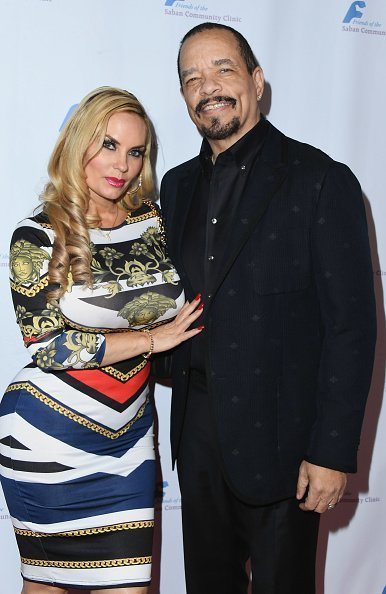 SOCIAL MEDIA RESPONSES
As of this writing, the post already garnered over 34,000 likes on the photo and video-sharing social networking service. A lot of fans also added their thoughts via comments.
"Beautiful family moments," commented one user. Another added that Coco is the embodiment of a mother and a brilliant lady. 
Some fans noticed the bulldogs, saying they are cute and that they are generally so great with kids. 
THE COUPLE'S LOVE STORY
Coco and Ice-T got married on Dec. 31, 2001, after only two months together, as reported by Pop Sugar. To this day, they still have a stable relationship, which is sometimes hard to come by in Hollywood.
The couple initially met when Ice-T stopped by his companion's film shoot, where Coco was working as a model. The two were instantly compatible and inseparable.
In 2018, Coco came to Ice-T's defense when he was criticized for being a "distant parent."
THEIR NEWEST FAMILY MEMBER
Coco and Ice-T announced that their child Chanel had been born in November 2015.
Baby Chanel strengthened the strong bond they've shared for so many years, according to E! News. In her post-pregnancy blog, Coco shared:
"I already love and cherish Ice, but now I love and cherish Ice in a total father way. I see him with Chanel and I just melt because they love each other and for the next year I want to build a bond for us."
CRITICIZED FATHERHOOD
In 2018, Coco came to Ice-T's defense when he was scrutinized for being a "distant parent."
Social media users had begun to address Ice-T's absence in Coco's Instagram photos, in which she is constantly seen alone with their little girl. 
Fans had concluded that Ice-T is a distant father since he is never seen holding Chanel.
Coco took to social media and guaranteed her 3 million followers that her husband is "always nearby" when photographs are taken, including that they're a "tight family." 
She also said that Ice-T spends a lot of time with their daughter; he just isn't fond of taking photos or showing up in them.