Jennifer Hudson's Son with David Otunga Makes Rare Public Appearance with Mom at 'Cats' Premiere
It was a family affair for Jennifer Hudson at the "Cats" premiere as she attended it with her rarely-seen son, David Daniel Otunga Jr.
Jennifer Hudson attended the "Cats" premiere with her 9-year-old son, not only because she is in the film, but because he's shown a great interest in music through the years, just like his mom. 
Hudson, who plays Grizabella in the live-action movie, said it was such a great night for her as she celebrated it with her loved ones, making it all the more special. 
Hudson shares her son with ex-wrestler David Otunga, a relationship which ended in a messy split.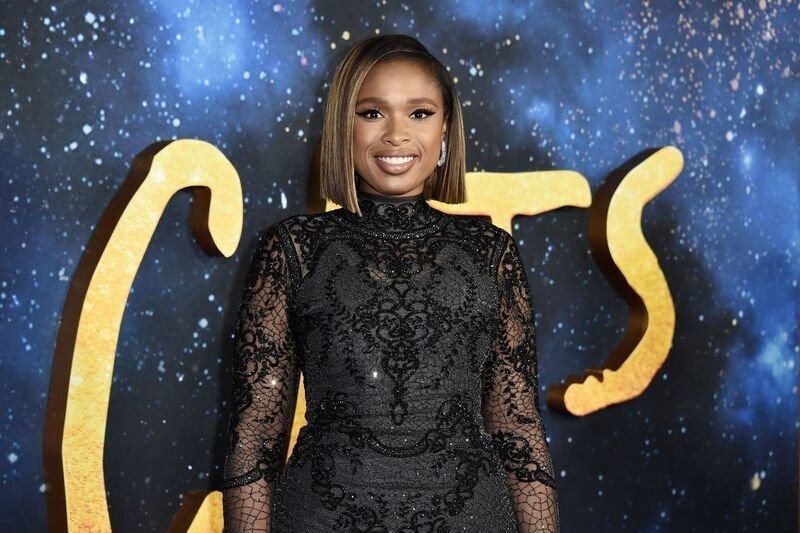 ENJOYING THE "CATS" PREMIERE WITH FAMILY
For the "Cats" premiere, Jennifer donned a gorgeous lace dress, which featured a choker neckline and a short train. Meanwhile, her 9-year-old son chose to wear a white buttondown polo and a pair of black glasses. 
It's been a busy year for Hudson, as she's about to star in two major movie productions. The first is "Cats," where she plays Grizabella and stars alongside the likes of Taylor Swift, Rebel Wilson, Jason Derulo, Idris Elba, and James Corden. 
HUDSON'S NEXT PROJECT
Meanwhile, she is also currently filming the highly-anticipated biopic of the late Aretha Franklin's life, "Respect," where she stars alongside Marlon Wayans, Mary J. Blige, Forest Whitaker, Tate Donovan, and others. 
While "Cats" is set to hit theaters on December 20, 2019, an exact date for "Respect" is yet to be announced. However, it is said to hit theaters in August 2020. 
Jennifer Hudson bringing her son David to the "Cats" premiere is no problem, but he may not be able to watch the upcoming "Respect" movie as it is meant for more mature audiences. 
HER RELATIONSHIP WITH DAVID OTUNGA
Hudson shares her son with ex-wrestler David Otunga, a relationship that ended in a messy split. At one point, her ex-boyfriend was demanding she paid for his housing, which she refused. 
Hudson and Otunga split in 2017, and they've been in several legal battles concerning their son. However, it was revealed that Otunga was also requesting that his ex-girlfriend paid for his housing as part of her child support payments. 
Jennifer Hudson and ex-fiancé's custody battle going to trial https://t.co/SxnZAJ3gtY pic.twitter.com/QIk11L2mlz

— New York Post (@nypost) December 7, 2018
THE END OF THEIR RELATIONSHIP
Although Otunga has primary custody of their son, she says he is capable of paying for a home and she need not pay for the rent of his. After all, she and David were never married in the first place. 
Their relationship ended after David was accused of being abusive, while Hudson was accused of infidelity. Ultimately, they denied each other's accusations.