Kelly Ripa and Mark Consuelos Reveal How They Teach Their Children about Being Charitable
Earlier this month, famous couple Kelly Ripa and Mark Consuelos opened up about the type of people they raised their children to be while talking to "Us Weekly."
The revelation came while Ripa, 49, and Consuelos, 48, were discussing their partnership with Amazon in Delivering Smiles. The couple shared how they made sure their children understood the importance of being charitable.
Consuelos shared:
"Kids learn the most by just doing stuff and not talk about it. So I think we've always been all with various charities."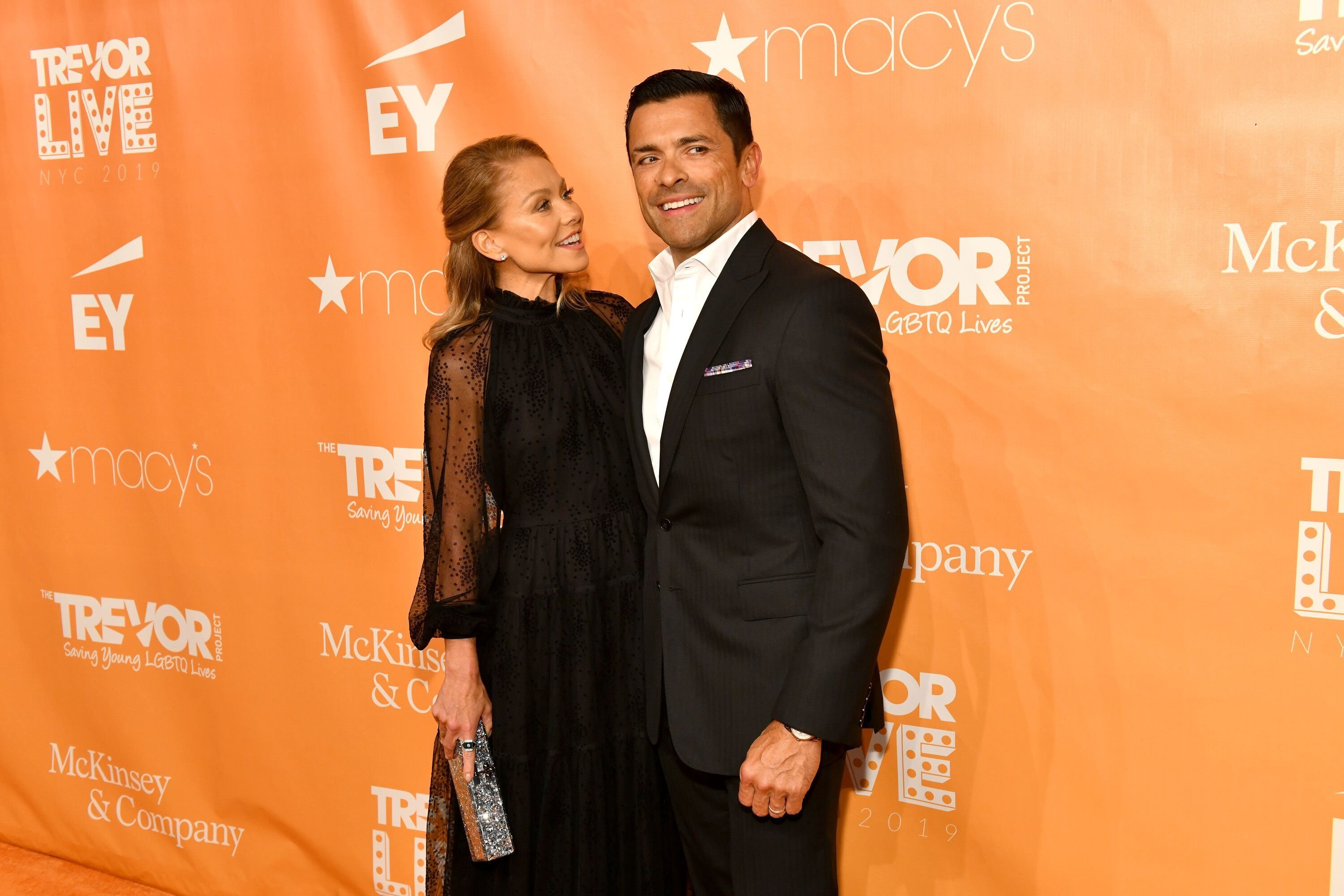 "WE HELPED REBUILD THIS SCHOOL"
His wife and the co-host of "Live with Kelly and Ryan," added:
"I was actually thinking about this earlier today and the first time I just participated in any sort of fundamental, community service, was when we went to New Orleans with [Live!] and we helped rebuild this school."
She explained further how at the time, her children were not older than 8 years old. Ripa wanted their children to realize that charity was given with the hopes that if they were in the same boat; someone else would be willing to help them.
THE CHILDREN REALIZE THEIR FORTUNE
The couple is the parents to sons Michael, 22, and Joaquin, 16, and daughter Lola, 18. Another little known fact about their children was that they all went to community service schools.
The actor added how charity was "part of the curriculum." Ripa explained how their children were now realizing how "fortunate" they've been the older they became.
COMMUNITY SERVICE IS GOOD FOR THE KIDS
She added that doing community service really made the point hit home for the children. Besides teaching their offspring about charity, Ripa and Consuelos also put in physical work to the ethos with Amazon.
RIPA & CONSUELOS'S WORK WITH AMAZON
Amazon is giving back by allowing people to be able to donate "certain products on charities' fulfillment lists." Alternatively, they can donate part of their spending while shopping on with the company.
THEIR GROWING CHILDREN
Ripa and Consuelos' older children are both in college while their youngest is now nearing the end of high school. When the famous couple aren't instilling good life values in the three, they're trying their best to spend as much time with them.
The parents were savoring every holiday season they still got to spend with them. Ripa noted that the children grew up so fast that "suddenly you are begging them to spend time with you."