Charlize Theron Reveals Transgender Daughter Jackson Reportedly Gets Hurt When She's Called the Wrong Pronouns
Actress Charlize Theron got emotional as she revealed that her oldest transgender daughter, Jackson gets hurt when people mistakenly refer to her using the "wrong pronouns."
Theron was in an interview with Pride Source recently. It was there the famous actress fondly expressed undying support for the LGBTQ community, although she is straight herself.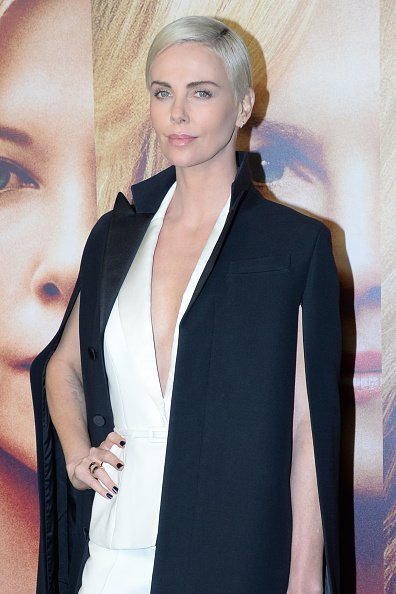 During the discussion, the interviewer touched the subject of how Theron's daughter, Jackson's transgender status, may have influenced her choice to take on some of the LGBT roles she takes on during her career. 
"It really hurt her feelings. I don't want to be that mom, and that was really why I said what I said a while back."
Theron answered that because it is still "pretty new" for herself and her family, that has never come into question. 
The gorgeous actress further shared that it will all be Jackson's story to tell whenever she feels comfortable to do so before going on to disclose the one thing that has always bothered her about Jackson's transgender story. Theron:
"I feel like as her mother, for me, it was important to let the world know that I would appreciate it if they would use the right pronouns for her."
The conversation took an emotional turn as Theron, who adopted Jackson in March 2012, disclosed that because of this, things got harder for her family as little Jackson grew older. 
The actress disclosed that even she would make the mistake of addressing Jackson by the wrong pronoun, which the youngster seemingly found unnerving. 
The responsibility that comes with being a single mother can be very demanding and is admittedly not for the faintest of hearts. 
Theron's situation is even more challenging because she has to cope with the many responsibilities that come with parenting a very young transgender child. 
One such happened when she forgot to use the right pronouns for Jackson. She said:
"It really hurt her feelings. I don't want to be that mom, and that was really why I said what I said a while back."
The star was referring to her interview with The DailyMail earlier this year when she had explained that at the age of three, Jackson said, "I am not a boy!"
With the way Theron, who also has a second daughter, August, manages her family, it may be said that she has been doing a great job. 
There is no doubt that her numerous personal experiences are some of the things that have helped the actress portray many of her LGBT characters, which have helped make her a famous figure for the queer society.