Ivanka Trump Dazzles in Elegant Emerald Green Satin Dress to a White House Event
Ivanka Trump made a major fashion statement in a dazzling emerald green satin dress which she wore to a recent White House event.
Ivanka Trump has made a name for herself in the world of business and television, and now the mother-of-three has set her sights on making fashion statements.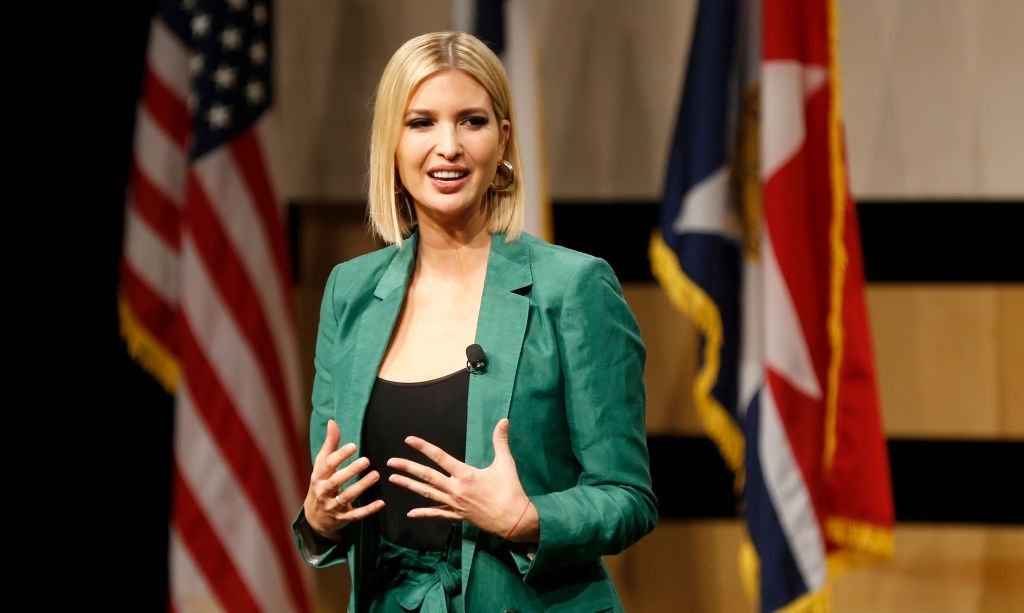 Yesterday, the mother-of-three took to social media platforms, Instagram and Twitter to show off what she rocked to a recent White House event.
In one of the posts uploaded to Twitter, her followers got an up-close view of Ivanka as she stunned in an emerald green satin dress.
The second tweet was a shot of all the guests invited to the event while the Instagram post featured a series of photos that highlighted her outfit.
As seen in the captions of the posts, the senior adviser joined the president and Congress to permanent secure funding for Historically Black Colleges and Minority Serving Institutions.
It wasn't all that long ago that Footwear News divulged that the 38-year-old had shown up at a White House Hanukkah reception rocking a festive ensemble.
Ivanka had rocked a fitted green Dolce & Gabbana dress that featured a square neckline and embellishment on the shoulders.
The dress, which stopped a little below her knees, subtly highlighted Ivanka's curves.
The mother-of-three complemented the outfit with a pair of classic black pumps – the pointed-toed stilettos appeared to be made from suede.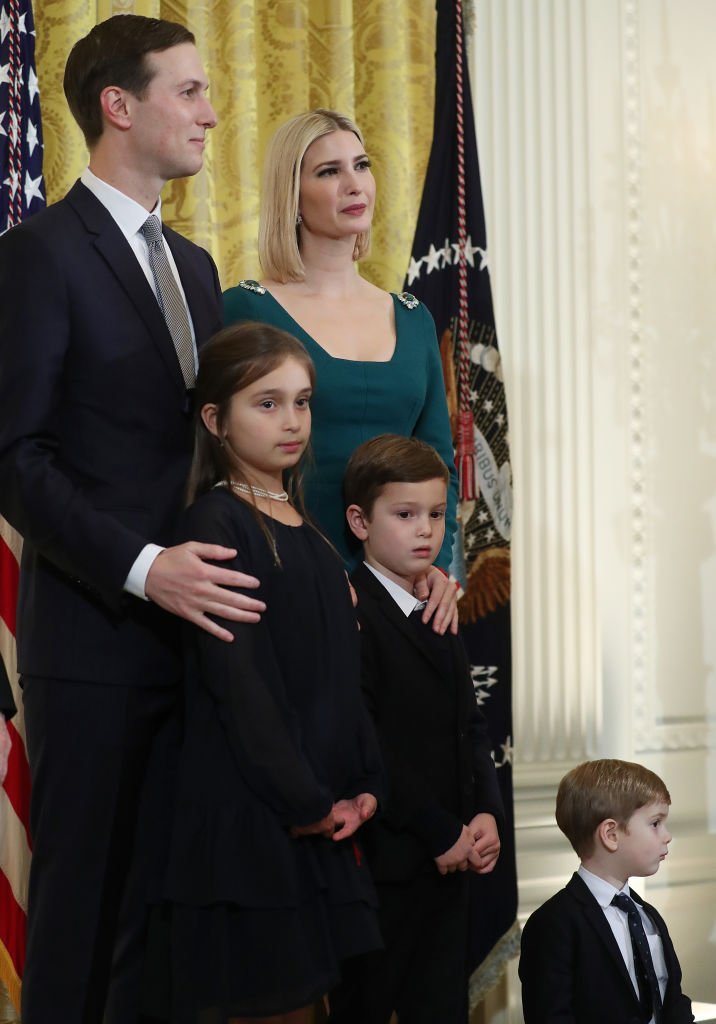 The Hanukkah event happened to be a family affair as Ivanka was in the company of her husband, Jared Kushner, and their three kids, Arabella, Joseph, and Theodore.
Just like the mother, the Trump-Kushner children were dressed to the nines as Arabella wore a navy dress with silver crisscross flats and the two boys sported matching navy suits.
Although Ivanka's classy wears never fail to make headlines, the enormous price tags attached to them also do the same. Back in November, the "Women Who Work" author reportedly wore an Oscar de la Renta top and bottom set during an official assignment to Argentina.
While the top was said to have allegedly cost $2,490, her navy skirt was sold for $1,190, per an Insider story.
Although the tag on that outfit seemed outrageous to observers, it wasn't the most expensive one rocked by the reality television personality. That honor was reserved for the $12,888 gown Ivanka wore for the April 2018 state dinner.
The dress appeared to be a sleeveless ensemble from the American fashion label Rodarte, which media outlets spent many days talking about.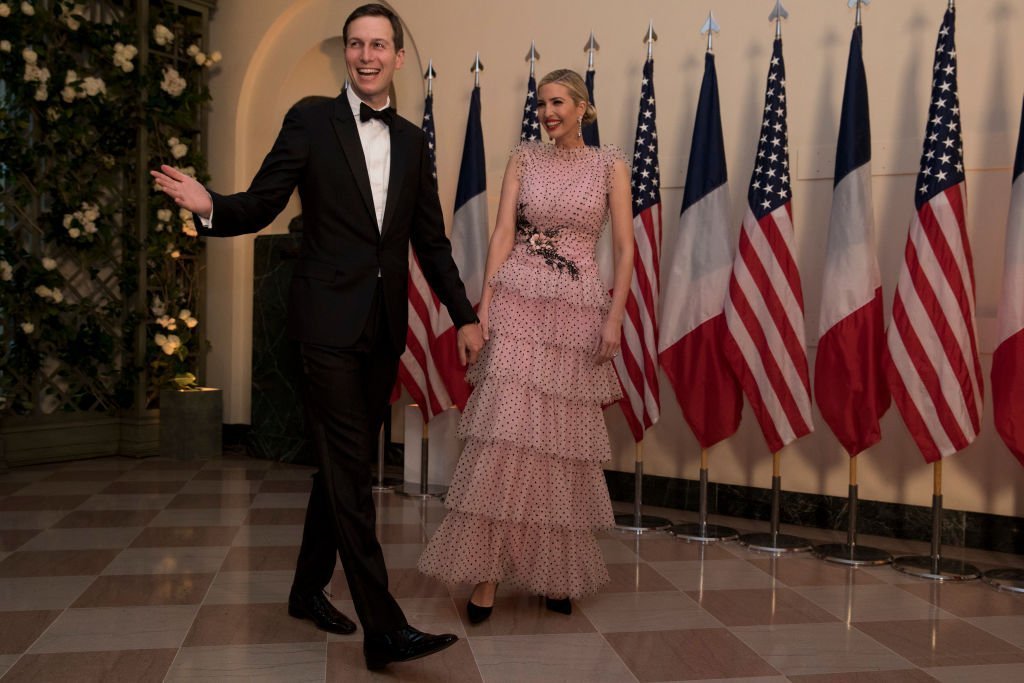 The gown, which was pastel-pink with black polka dots, also housed a floral embellishment above its tiered skirt. Ivanka paired the outfit with black pumps, which observers got a peek of, from under her layered skirt.