AJ Johnson Who Acted in 'Baby Boy' Is Now a Health & Wellness Coach and Looks Great at 56
AJ Johnson, an actress that once found fame through "Baby Boy," chose to shift her career and is now a health and wellness coach at 56-years-old.  
Not everyone can be a fitness coach at 56-years-old as it entails a lot of dedication, hard work, and patience, but former actress AJ Johnson made it her profession and is doing well while at it. 
AJ graduated Magna cum Laude with a degree in Psychology at the Spelman College in Atlanta, Georgia.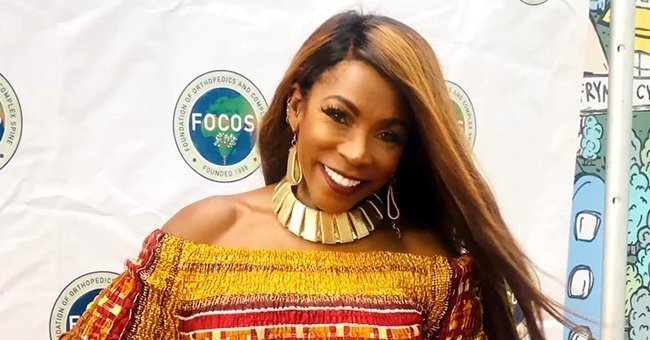 AJ'S EARLIER LIFE
Johnson grew up in an academic household in New Jersey, following the lead of her father after losing her mom to cancer at age 17. 
Although she knew she wanted to pursue a career in the arts, AJ graduated Magna cum Laude with a degree in Psychology at the Spelman College in Atlanta, Georgia. 
GIVING HOLLYWOOD A TRY
After graduating, she decided to move to Hollywood to give it a try and see what happens from there. 
"When it came time to decide between medical school and Hollywood, I decided to give myself a year or two in Los Angeles and see what happened. I moved to LA and I've been working here ever since." 
HER SUCCESSFUL CAREER
Since moving to LA, she ended up on a couple of TV shows and movies, including "Assassins," which she acted alongside Slyvester Stallone, "Dying Young," which also featured Julia Roberts, "Sister Act," with Whoopi Goldberg, and of course, John Singleton's "Baby Boy."
However, when her father was on his death bed, she suddenly realized a new purpose, dedicating her days to wellness education and training. Now, she is a lifestyle coach and wellness advocate. 
FINDING A NEW PURPOSE
She does her passion through "THE AJ ZONE," which combines her passions for health and philanthropy. She has trained multiple Hollywood stars, including the likes of Gabrielle Union, Emily Blunt, Anne Hathaway, among many others. 
While many people attribute being a wellness and lifestyle coach as being a fitness coach, she actually made it clear that she doesn't do any physical fitness training. 
FOCUSING ON THE MIND, BODY, AND SOUL
Instead, they focus on the mind, soul, and body in different ways, which makes them completely different from the regular physical training that requires exercise. 
An example of a famous physical trainer, in comparison to AJ's fame, is Sabrina Parr, Lamar Odom's wife-to-be. Parr focuses on cardio, muscle strengthening, among many others, as compared to AJ's means of satisfying customers through alternative services.