Meek Mill's Rumored Girlfriend Milan Harris Announces Her Pregnancy
Milan Harris flaunted her baby bump and revealed she's been staying home for five months. She didn't speak of the baby's father but suspicions are high that it's Meek Mill. 
Meek Mill's rumored girlfriend, Milan Harris is undeniably pregnant and she flaunted her baby bump during her recent fashion show. 
Milan simply referred to the Philadelphia-born rapper as her friend and supporter  when asked if they were dating.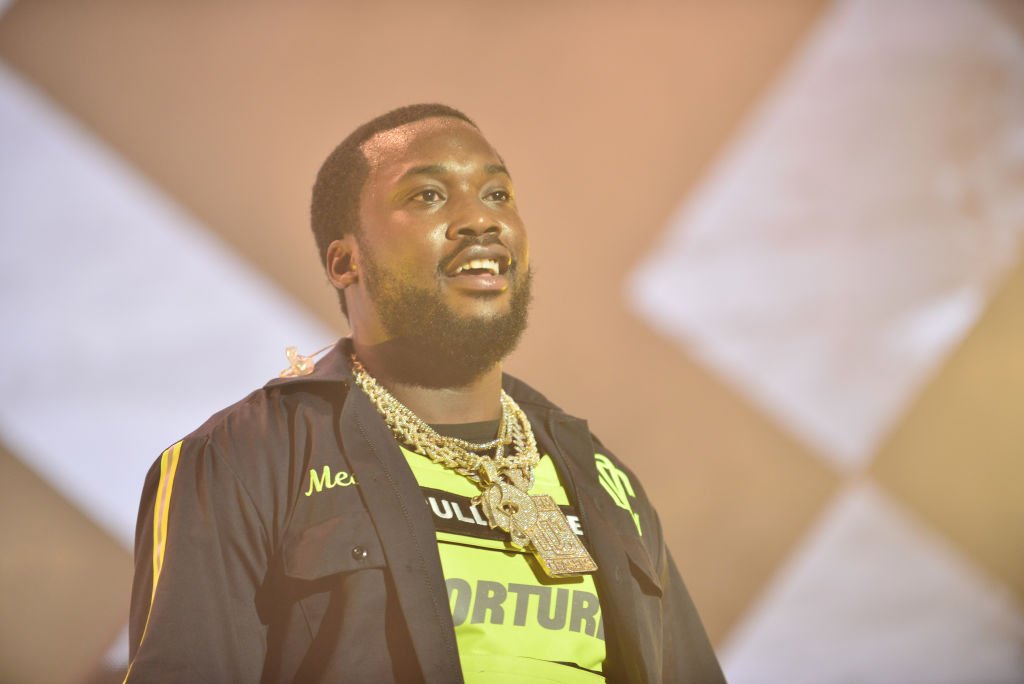 THE ANNOUNCEMENT
Milan drew attention to her unborn child during the finale of her seventh annual fashion show for her brand, Milano Di Rouge. Dressed in her signature cat suit, her baby bump took center stage. 
The former blogger turned fashionista confirmed her delicate state by revealing to her live audience that she'd been working from home for the past five months. She also hinted at being sick and having to work double time. Moreover, she said she gained a newfound respect for pregnant women due to this. 
A MESSAGE TO THE PUBLIC
In her Instagram after the show,  Milan explained that she wanted the announcement of her pregnancy to be special and not just in the form of a photo. So she chose her fashion show as the moment to share the news to the world. 
Milan also addressed bloggers and reminded them that she was a private person and not a celebrity. "I am a human being, I do not want to wake up to public statements about my private life," she writes. She further asks to respect her decision to choose to share only what she wants to share. 
IS MEEK THE FATHER?
Though the pregnancy is now undeniable, what begs the question is Meek's involvement. While he and Milan have been fueling rumors of a relationship, neither ever acknowledged it publicly. 
Back in August, Milan simply referred to the Philadelphia-born rapper as her friend and supporter when asked if they were dating. She also credited him for being one of his first celebrity endorsers in 2012. Cardi B and Monica are also known supporters of her brand. 
By October the couple were headlined appearing to be on vacation together.  Each shared posts from the same tropical island without revealing who they were with. The Shade Room captured this and filled in the blanks.
Meek was recently rumored to be seeing Wendy Williams after photos of them at a nightspot raised questions. He was photographed planting a kiss on Wendy who soon after denied there was anything between them. 
Speaking to Andy Cohen, the talk show host claimed what people saw was just a whisper and a goodbye kiss and nothing more.  Meek did not comment on this issue. 
Rick Ross & Wendy Williams Late-Night Partying with Meek!!! For New Album Release https://t.co/1TtXrLRR7U Thoughts?

— Harvey Levin (@HarveyLevinTMZ) August 9, 2019
Meek has yet to comment too on Milan's pregnancy but in Meek Mill fashion, we can expect him to remain silent as well. As for Milan who previously said she needs to be married first before starting a family, it's unclear what her plans are moving forward.