Magic Johnson and Wife Cookie Celebrate Daughter Elisa's 25th Birthday with Sweet Photos & Messages
Model and aspiring fashion designer Elisa Johnson has just celebrated her 25th birthday, surrounded by her loving family.
Basketball Hall of Fame icon Magic Johnson and his wife Cookie Johnson celebrated their adopted daughter Elisa's 25th birthday, by posting loving messages on Instagram.
Not to be outdone, her big brother EJ also shared a post congratulating his sister, with a gorgeous photo of the two siblings dressed to kill for a night on the town.
Elisa is a successful model and a student of fashion design at the Fashion Institute of Technology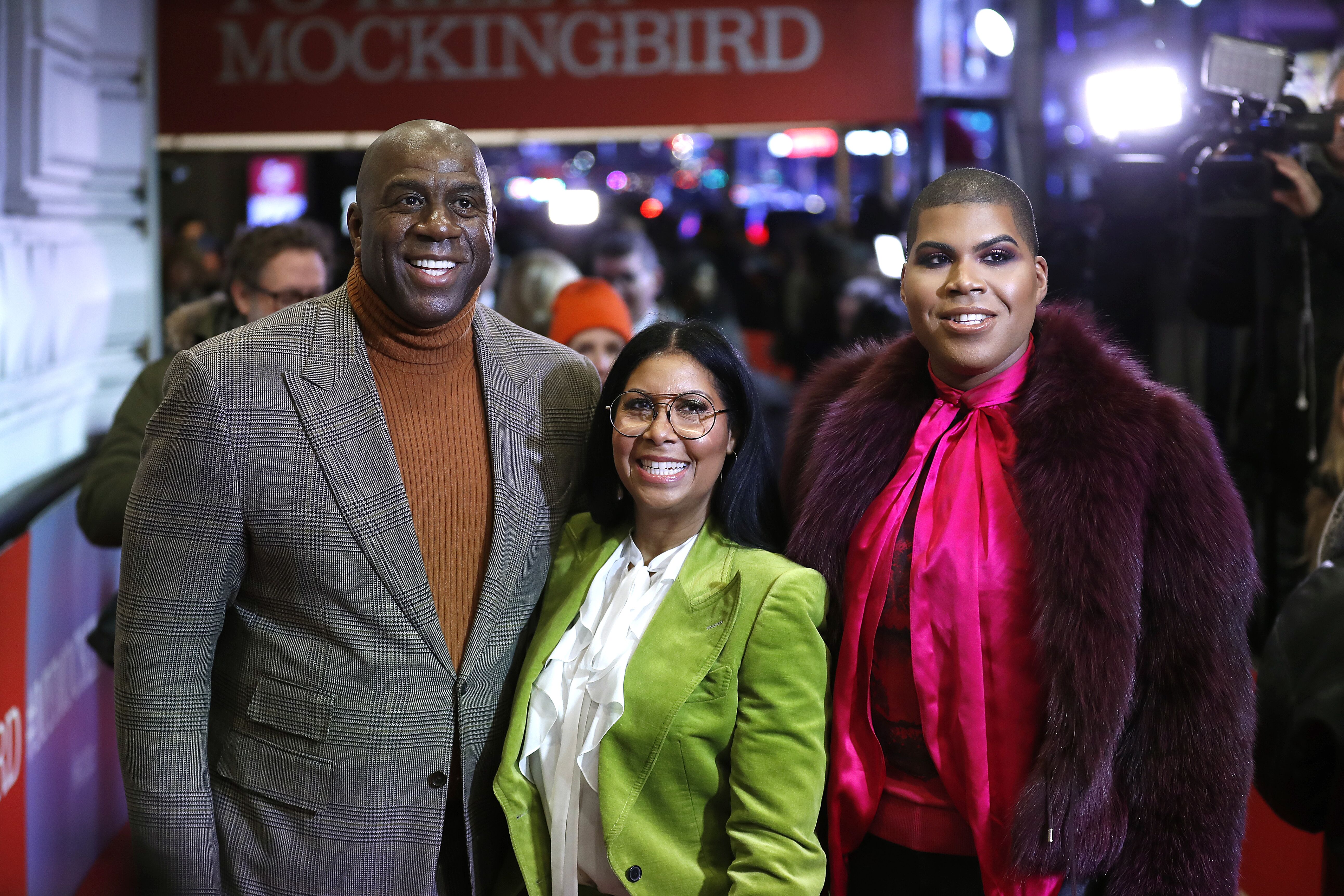 MAGIC JOHNSON'S LOVING MESSAGE
Johnson, who adopted Elisa with his wife Cookie when she was a baby after discovering he was HIV positive and couldn't have more children, posted a loving message on her 25th birthday.
He shared a photo of himself with Elisa, on the deck of a yacht, and in his caption, he wished her a happy birthday and asked God to continue blessing her.
COOKIE JOHNSON'S MESSAGE TO HER DAUGHTER
Cookie, who also posted a birthday message to Elisa on Instagram, shared a sweet snap with her daughter, and gave fans a glimpse into their relationship, writing:
"I love the woman you have grown into, now we are more like best girl friends, and I love that."
EJ JOHNSON'S BIRTHDAY POST
Johnson's oldest son with Cookie, EJ, shared a photo of himself and Elisa all dressed up to celebrate her 25th birthday. Elisa is wearing a white strapless mini with strappy heels, while EJ is wearing a black mini asymmetric mini with one strap, and knee-high black boots.
ELISA JOHNSON ONCE WANTED TO FOLLOW DAD'S FOOTSTEPS
Elisa is a successful model and a student of fashion design at the Fashion Institute of Technology, but she once played basketball and soccer in high school and dreamed of becoming a WNBA star.
Elisa is also determined to give back and collaborates with her mother in the Ladylike Foundation, an organization dedicated to educating and empowering young women from underprivileged communities. but 
Happy Birthday, Elisa!
Magic Johnson's Daughter Elisa Narrowly Escapes from 2 Armed Men During Terrifying Home Invasion https://t.co/eRAf1CcsQf

— People (@people) December 4, 2018
ELISA JOHNSON SURVIVES TERRIFYING ORDEAL
Just over a year ago, Elisa Johnson survived a horrific ordeal, when two armed men broke into the house she was renting.
Her friends were held at gunpoint by the assailants while Elisa, who was in her bedroom was blissfully unaware of the drama being played out just feet away.
When she realised what was going on, Elisa slipped out of the house's back door and sought help from a neighbor who called 911.
Fortunately, no one was hurt, and the two men fled the scene, one of them being subsequently arrested by the police.