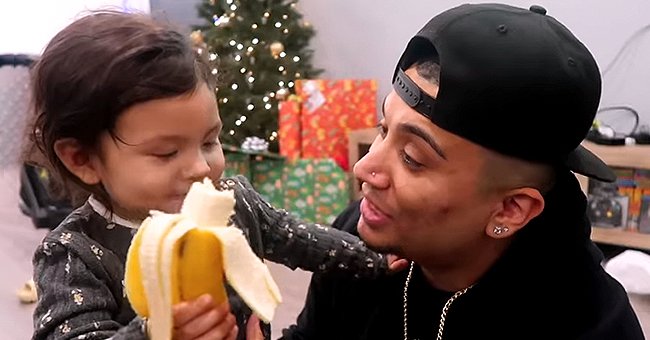 youtube.com/LGNDFRVR
Couple Tries to Prank Daughter with a Banana as a Christmas Gift but She Actually Loves It
One couple tried to prank their daughter during the holiday season, but it turned out that the tot was not as ungrateful as a lot of kids seem to be. They shared the clip online and it's since gone viral.
A YouTube couple named LGNDFRVR decided to attempt a prank on their two-year-old daughter Aria Mojica. Even at that age, most young kids know what constitutes a "proper" gift.
For the young girl, though, receiving one of her favorite foods as a present — something she probably gets every day — did not work against her. The clip is found below.
Sweetest prank reaction
Last week, Justice Mojica recorded as he handed his daughter what was meant to be the "worst Christmas gift ever," as per the title of the video shared to YouTube.
The couple looked on as little Aria, wearing gray pajamas and sitting on a couch next to her mother, unwrapped the prank gift. As soon as she saw the yellow skin, she knew what it was.
After letting out a loud gasp, she screamed, "Banana!" She did this a couple of times. While her mother helped her fully unwrap the gift, the little girl shook her legs in glee.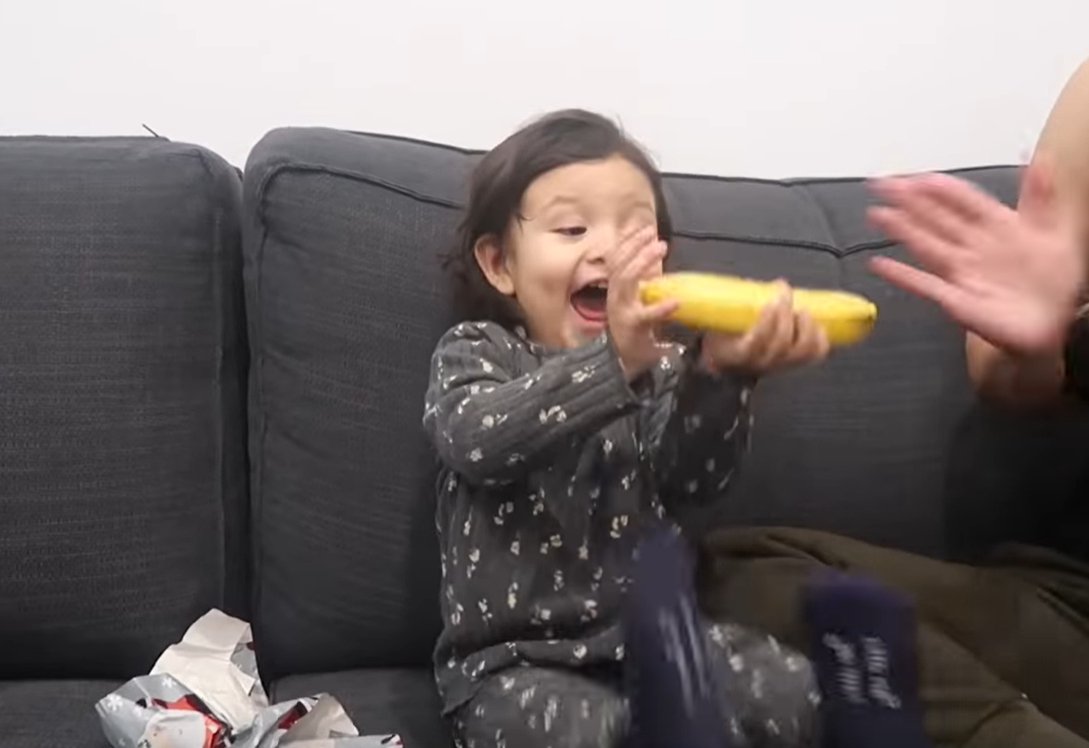 Little girl is excited about banana Christmas gift | Photo: YouTube/ LGNDFRVR
The clip goes viral
Aria asked her mom to unpeel the banana for her to dig in right away. When her mom asked her if she's happy, she said, "Yeah, I happy!" The tot promptly enjoyed her fruit.
Her pure joy earned the video over 170,000 views and over 7,000 likes. On Twitter, the clip got over a million likes and over 396,000 retweets. Commenters showered the girl with praise for her reaction.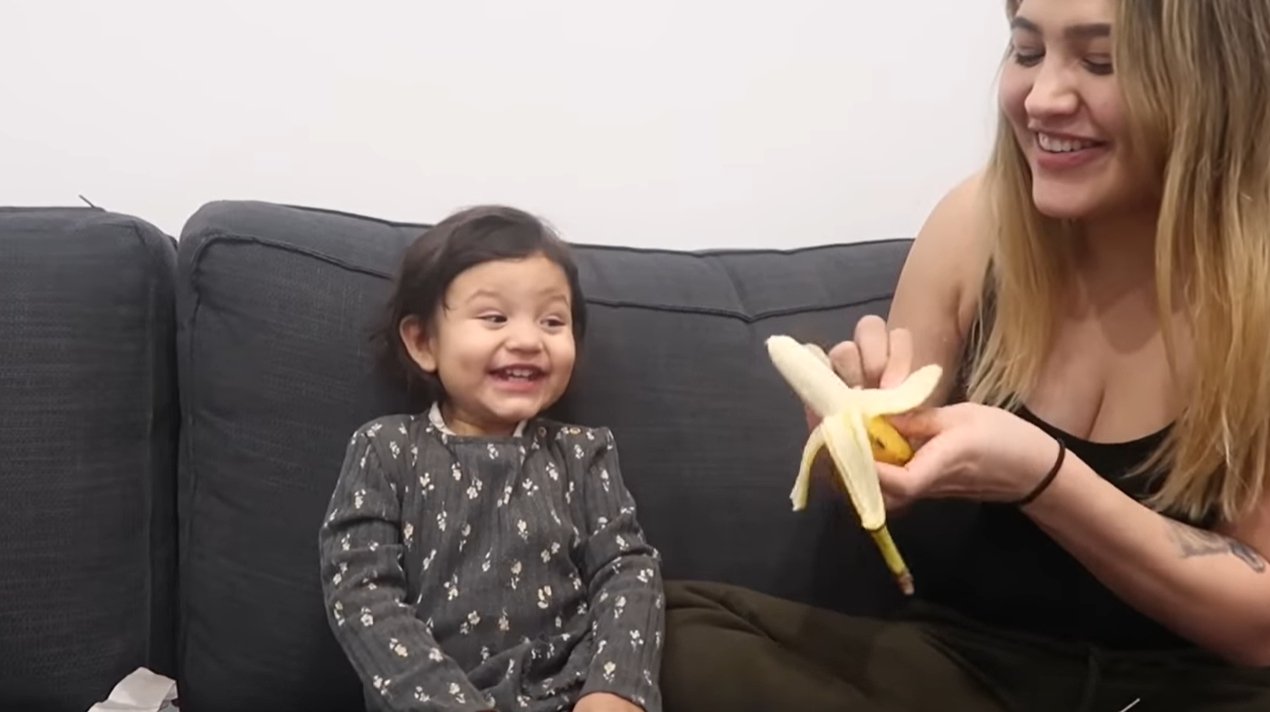 Little girl is excited about banana Christmas gift | Photo: YouTube/ LGNDFRVR
Aria loves bananas
USA Today caught up with Justice to learn more about the family. Apparently, Aria didn't make her debut on the channel until a year after she was born for privacy reasons.
Eventually, her big, bright personality compelled the couple to share their little girl with the world. And while they didn't expect her to react that way, it was no surprise to see how appreciative their daughter was.
"I could give her a cookie right now, and she'd go crazy. But she definitely loves bananas," the proud dad said. He also shared how Arica sometimes wakes up in the middle of the night and screams, "banana!"
Collection of similar pranks
When kids get so-called bad presents, they're typically not as good-natured about it as the tot. BabiezTV put together a collection of gift prank clips that gives a better idea of what happens.
In the first two clips, it shows the reaction of older kids who open up boxes expecting phones. When they see that something else is inside, they're all sorely disappointed.
Mom pranks son on birthday
Back in April, one mom switched things up by pretending to be upset with her son for ordering a package. In reality, the mom was the one who sent for an iPod touch for her son's birthday.
The sweet video also went viral and has racked up over 17 million views since it was first uploaded. We can't wait to see what other heartwarming moments the season brings.
Please fill in your e-mail so we can share with you our top stories!