Criss Angel Opens up about 5-Year-Old Son Johnny's Battle with Cancer
Famous American magician Criss Angel gets emotional as he openly discussed his little son's ongoing cancer battle. 
Criss Angel, who is most popularly known for his magical performances, was no man of mystery at his Criss Angel MINDFREAK show. The show held at Planet Hollywood Resort & Casino on Saturday. 
It was as the mysterious entertainer presented his eponymously named Magic Wand Award to the Driscoll family that he touched the subject of his son, Johnny's suffering pediatric cancer.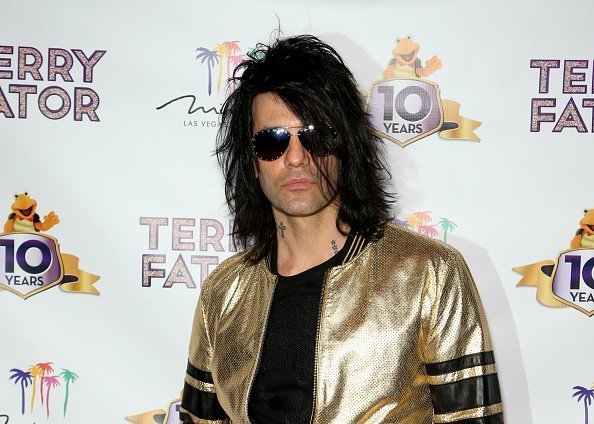 Criss emotionally talked about the turmoil that came with having to watch his five-year-old child suffer cancer. He related the experience to nothing like merely working as a volunteer to help people suffering from deadly diseases. 
Criss labels this the reason he thinks showing appreciation for families, who worked closely with Make-A-Wish to help others, through the award is very important. 
"I understand, with a son who just had a relapse, what it's really like, moment by moment, and how difficult it is to look at your child." 
Unlike the most commonly known victims of cancer, little Johnny has had to battle the disease just a few years after his birth. Doctors diagnosed him with acute lymphoblastic leukemia in 2015, one year after his birth. 
In June 2016, however, his famous father confirmed that the disease had gone into remission. It was terrible news from the star on December 4, 2019, when he sadly disclosed that Johnny's cancer had surfaced yet again. 
By the time Johnny is finished with treatment, he will be 8-years old, and 6 of those years would have been spent receiving treatment.
Johnny is one of two children born to Criss and his longterm singer girlfriend, Shaunyl Benson. They also share son Xristos Yanni, who was born earlier this year. 
With news of his relapse, Criss and Shaunyl have chosen to remain strong while believing that it will become old news once again. Criss says:
"While we are devastated by this unexpected news, we believe that he will be in remission again soon. We have great faith."
It is only thanks to the robust support system the couple has that they have been able to cope with the emotional stress that comes with Johnny's cancer battle.
According to Criss, by the time Johnny is finished with treatment, he will be 8-years-old, and six of those years would have been spent receiving treatment. 
Criss also went on to lovingly share that Johnny is "an amazingly strong" boy and that thanks to the support they have been receiving from their family, friends, and fans, they are keeping their hopes high. 
Criss revealed that Johnny is currently undergoing treatment at both Summerlin Hospital and Cure 4 the Kids Foundation with Dr. Alan Ikeda, who has been treating the youngster in Nevada.