Serena Williams Shows off Her Curves in Figure-Hugging Pants from Her Serena Clothing Line
Serena Williams recently had her fans drooling when she showed off killer curves in a pair of skintight pants from her self-titled clothing line. The tennis star has been channeling inclusivity with her latest venture.
Serena has been slaying on the tennis court for ages, but now, the mom-of-one is also making her voice heard in the world of fashion, and she's doing it one sizzling picture at a time.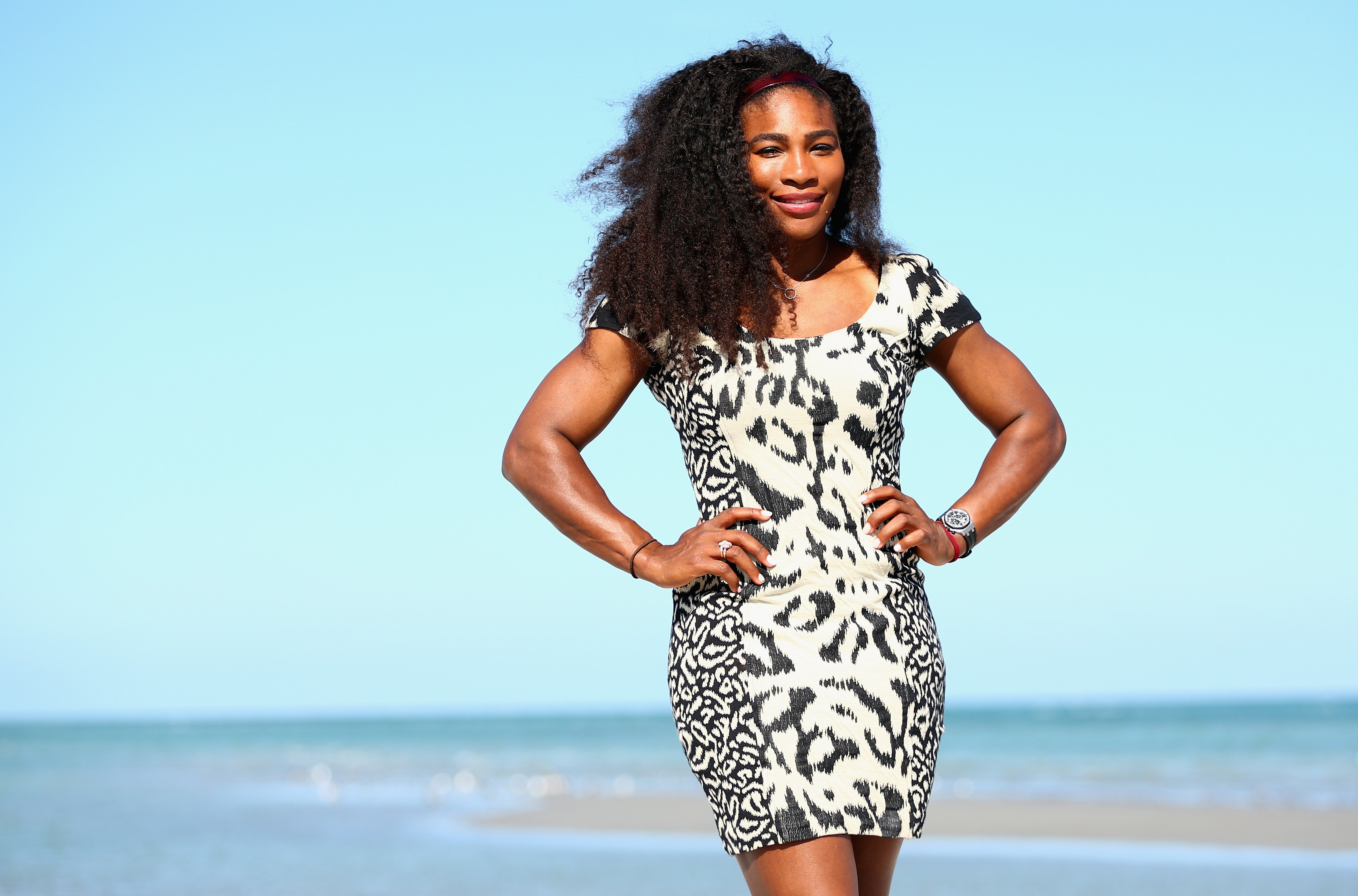 Serena's recent photo shows her modeling olive green pants that mold her curves perfectly and stop just above the ankle. In the three photos shared by the tennis star, her voluptuous derriere is on full display.
To prove that the blazer really did look good on every woman, Serena and six of her friends reportedly went out wearing it
Serena paired the jaw-dropping piece with a white shirt and snakeskin stiletto pumps while rocking a sleek bun and smoky eye makeup.
Fans went wild in the comment section, and some of Serena's celebrity pals also joined in on the fun as they approved of the tennis champ's styling choice. "Zaaaayum," singer Ciara gushed alongside a flame emoji.
"I need these pants in my life!" chimed in another fan while a third added: "Serena is knocking out the likes of Iron [Mike] Tyson in the gym and she knocks out the rest of us when she leaves the gym."
According to DailyMail, Serena's knockout pants are called the "Seraya Utility Pant in Olive" and go for £60.75 ($78.53). On the website, they are listed as pants "designed for the purposeful woman on-the-go." They feature "versatile utility pockets and stretch crepe designed for comfort," the clothing line site reportedly adds.
Serena, 38, has been showing off her collections since launching the namesake brand this summer. Most of the time, the tennis star's phenomenal curves come in handy while modeling the outfits.
Per Inquisitr, Serena has been thrilling her fans with gorgeous updates that show off her beauty and body, and social media users are not complaining.
But beyond marketing clothes and channeling her love for fashion, Serena is making sure her creations promote inclusivity and cater to women of all body types.
As Moms.com noted, the 23-time Grand Slam champion recently designed a Kayla Plaid blazer that looks good on everybody. It was made with every woman's body shape in mind.
To prove that the blazer really did look good on every woman, Serena and six of her friends reportedly went out wearing it in a different style. It turns out the jacket could be worn as a blazer and as a short dress.
Since its inception, Serena's clothing label has been catching on. Not only did her friend, Meghan Markle, rock a blazer during her royal Australian tour, but Serena also got to showcase her works at the New York Fashion Week in September.
Besides being a tennis legend and a fashion boss, Serena is also the wife to tech mogul, Alexis Ohanian. The two share a daughter, Olympia Ohanian, who was born on September 1, 2017.