Porsha Williams from RHOA Shares Adorable Picture with Daughter Pilar Who's Wearing a Plaid Onesie
Porsha Williams and her daughter, Pilar, look adorable in new snaps shared on her Instagram. The little girl wore lovely-red pajamas. 
Porsha Williams loves everything about being a mother, and she adores her little girl, Pilar. She shared on her Instagram, an adorable photo of the two of them on her recent post. 
The snap showed the mother and daughter on a comfy looking bed with packets of Porsha sheets, and the reality star held up her baby. The little girl wore lovely-red Burberry-designed pajamas and a red-head bow.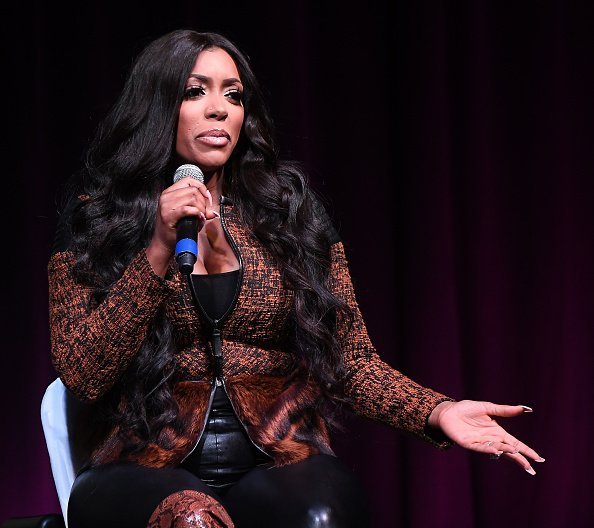 The TV star turned entrepreneur wore black skin-tight leggings and a red and black striped sweater. She parted her hair to the side and laughed heartily.
Porsha also used the mother-daughter moment to market her bedsheet product, writing in the caption,
"Pampered by Porsha sheets are the gift that keeps on giving."
The "Real Housewives of Atlanta" star then asked her followers to click on the link in her bio to purchase the bedspread. Her followers responded with pleasant comments about the mother-daughter duo.
One person called the duo "Beautiful," and another described the two as gorgeous. Others applauded the TV star's entrepreneurial spirit and asked for more information about her product.
McKinney blamed the mom-of-one's pregnancy, and the impact it had on their sex life for stepping out on her
Days earlier, the reality star channeled her inner Santa in an Instagram video post. Porsha asked her fans to make donations for toys for kids.
In the accompanying caption, she wrote,
"PLEASE HELP @4hosea Needs 2000 Toys before Saturday! Drop off spots: ? House Hosea House 1 E Lake SE Atlanta, Ga ? @thesivas Juniper St. Atl, Ga"
Porsha got applauded by her followers for her kindness, generosity, and Christmas cheer. One person asked God to bless the reality star for helping needy children, and another asked her to keep helping kids' dreams come through.
Porsha is in a good place in her life right now, after the challenging year she had at the beginning. She faced a public cheating scandal with her fiancé, Dennis McKinney, the father of her baby.
On December 15 episode of RHOA, McKinney blamed the mom-of-one's pregnancy and the impact it had on their sex life for stepping out on her.
He added that his fiancée's postpartum depression contributed, but acknowledged that those reasons are not good enough.
The couple has since gotten back together, before this new season of RHOA aired, and are working on healing. Porsha is happy with her man, daughter, and excited about the holidays and the coming year.