Eddie Murphy Brings Back Memorable Character Buckwheat for 'The Masked Singer' Sketch on SNL
Eddie Murphy returned to "SNL" and reminded its audience of why 35 years ago, he ultimately saved the show with his memorable character sketches. 
Eddie Murphy's return to "SNL" brought back characters he famously depicted 35 years ago when he first featured on the show. 
HOW EDDIE SAVED "SNL"
"SNL" was in danger of extinction with the departure of several important cast members, writers, and producer Lorne Michaels when Eddie debuted on the program and turned things around. He has since been credited for preventing the show's cancellation when he became a cast member from 1980 to 1984. 
One of his memorable sketches was of the character, Buckwheat which he first introduced on October 10, 1980. The character was conceived as a parody of a commercial and was popular for compiling songs in a record known as "Buh-weet Sings."
As Buckwheat, Eddie famously and hilariously sang snippets from popular songs. Soon after, Buckwheat became a fixture on the show and would guest on other television programs.
While the world thought Buckwheat had died, Eddie brought him back to life when he returned to host SNL in 1984.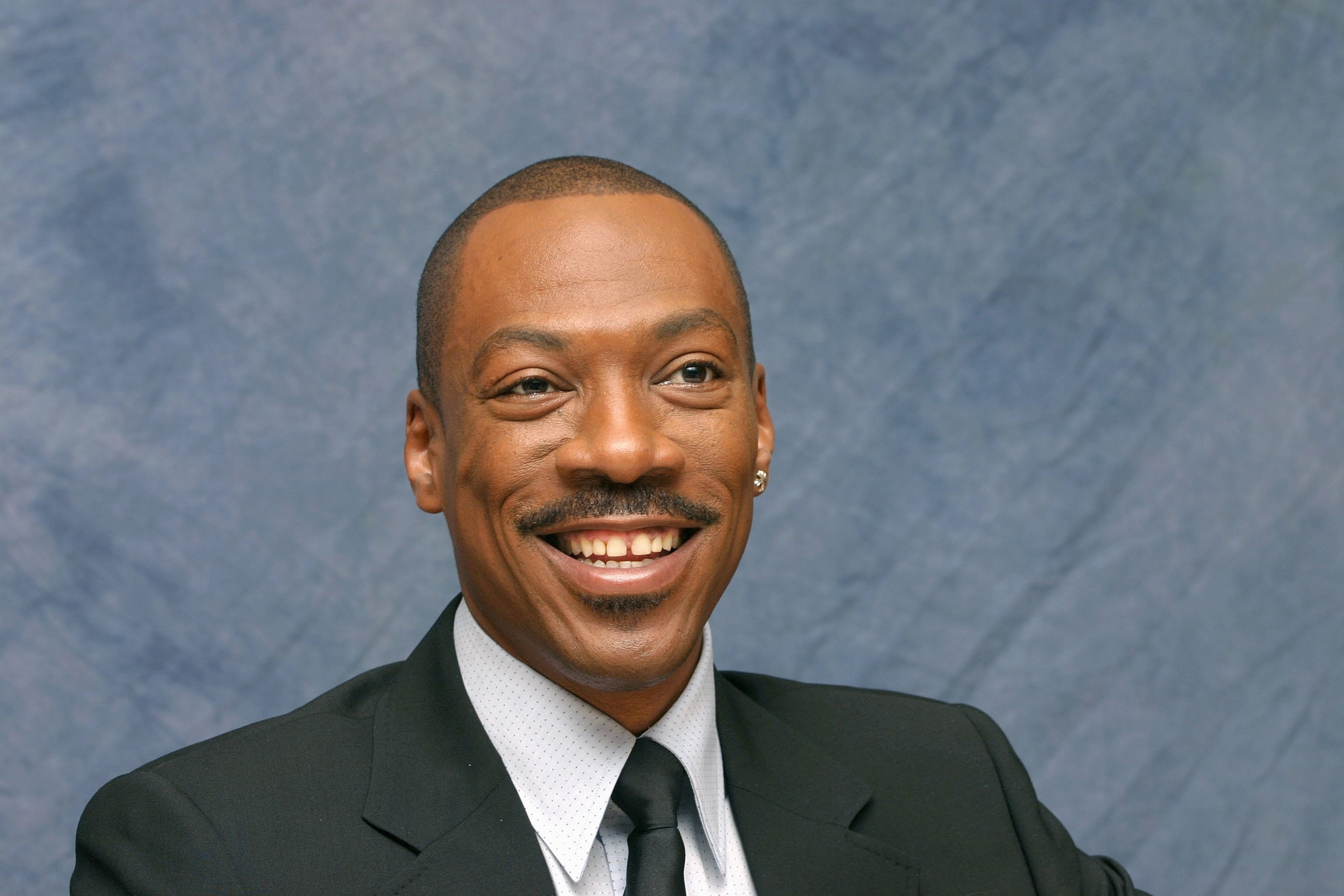 BUCKWHEAT'S END
In 1983, Eddie decided to end Buckwheat's existence by requesting producers to kill him. To highlight Buckwheat's death on the show, a sketch was conceived featuring news anchor Ted Koppel interrupting the program to announce that the character had been shot. 
In a second episode, Buckwheat's funeral was featured and the man who shot him was arrested. He was eventually shot while being taken to jail. 
While the world thought Buckwheat had died, Eddie brought him back to life when he returned to host SNL in 1984. He devised a story of the character being spotted at a New York Giants football game. It would later be revealed that he faked his death. However, the sketch ends with Buckwheat being killed again. 
BUCKWHEAT'S RETURN
35 years later, as Eddie graced the SNL stage once more as host, he brought back Buckwheat to life to the delight of television viewers. On December 21, Buckwheat reappeared on the show via a "The Masked Singer" sketch.
Hiding underneath a corn costume, Buckwheat emerged before jumping into a medley of songs including Stevie Wonder's "Signed, Sealed, Delivered (I'm Yours)," Aretha Franklin's "Respect," and Beyonce's "Singe Ladies." He also rendered a festive rendition of "Feliz Navidad."
Apart from Buckwheat, Eddie also reprised his role as the iconic Gumby, Velvet Jones, and Mister Robinson.
Many who viewed Eddie's comeback episode couldn't help but be reminded of Eddie's strength as a comedian. It was also a pleasant reminder of why "SNL" is still a thriving show today. Thanks to Eddie's magic.