A Look Back at Kimora Lee Simmons's Marriage to Russell Simmons Whom She Met at 17
Kimora Lee Simmons met her first husband, Russell Simmons at the age of 17, struck up a romance, and went on to have a somewhat successful marriage which ended in a divorce a decade after.
At a time when people still had a lot of traditional thinking when it comes to what's age-difference-appropriate for a marriage, Kimora Lee Simmons, born, Whitlock, married a man 18 years older than her. He is the music mogul, Russell Simmons.
Since love is blind and quickly takes over the mind, Kimora, who was 17 at the time they met, didn't mind being with a 35-year-old Russell. His title as a "Ladies man" also did not deter the then-young model either.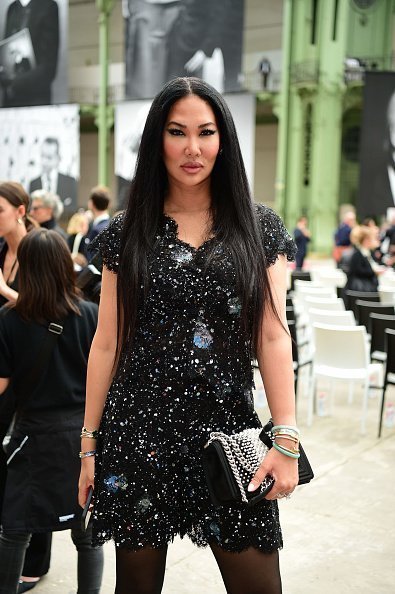 MEETING, FALLING IN LOVE, AND THE WEDDING
The two met in '92 at the New York Fashion Week. At the time, the then-teenager, who was about to finish high school, was already working professionally as a model.
Kimora loved the attention she got from the older man, and they began a romance that ended in the two of them getting hitched. The marriage came six years after they met, and it happened during winter.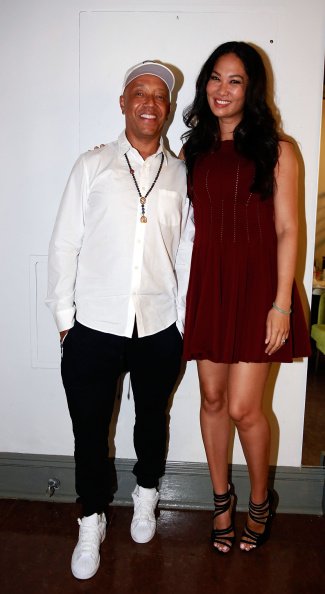 On December 20th '98, the model, and Simmons went with a few witnesses to the chambers of Acting Justice Klein Heitler, of the State Supreme Court. They exchanged vows for the first time there, in a civil ceremony.
From there, the former couple proceeded to join their family and friends in St. Barts, where they had a religious ceremony officiated by the groom's brother, Reverend Joseph Simmons. It was a beautiful ceremony.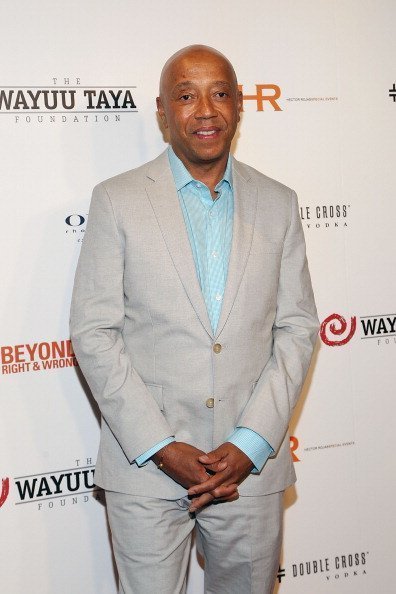 MARRIAGE AND EVERYTHING IN BETWEEN
Married life was beautiful for Kimora and Russell. Two years after their vows, they welcomed their first child, Ming Lee Simmons in January. Two years later, in August, they gave her a sibling, Aoki Lee Simmons. 
The marriage flourished, and the then-mom-of-two quit modeling and became a fashion designer for her then-husband clothing line, Phat Farm. She then started a new division for babies called Baby Phat.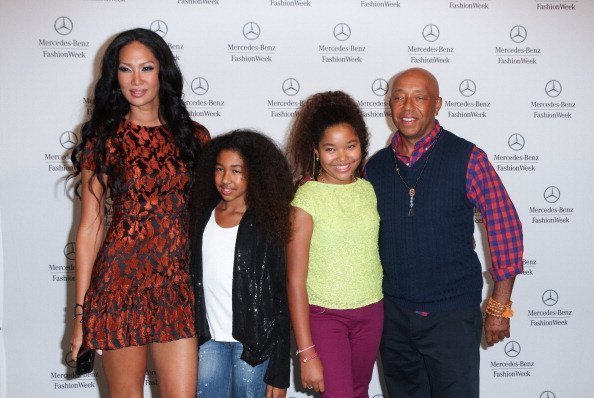 The two continued to work as partners and stayed married until 2006 when they got separated after seven years of marriage. During the period of separation, Kimora started dating the actor Djimon Hounsou and became pregnant.
In 2008, the model and the actor welcomed their son, Kenzo Lee Hounsou. His birth brought the number of Kimora Lee Simmons children to three, and he was the last for a while.
GETTING DIVORCED AND STAYING FRIENDS
In 2009, after the marriage passed a decade, Kimora and Russell officially parted ways. Although their reason for getting divorced was irreconcilable differences, the music mogul said in a statement at the time,
"Kimora and I will remain committed parents and friends with great love and admiration for each other."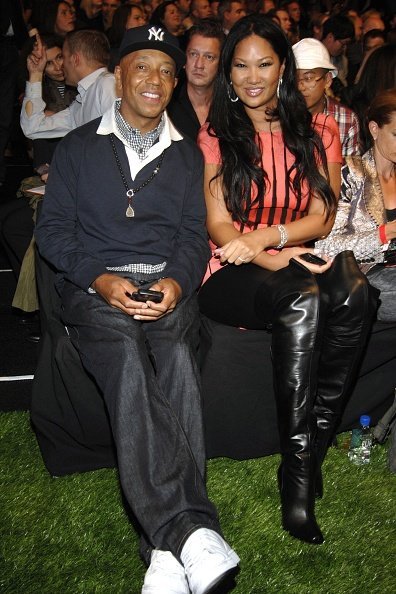 He added that they'd continue working together, and remain partners on different business ventures, which they did. When Kimora got married again in 2014 to former Goldman and Sachs employee, Tim Leisner, Russell tweeted about it.
The music executive congratulated the two, writing that Leisner has been in the family for a while. Kimora Lee Simmons husband and the former model welcomed a son, Wolf Lee Leisner in 2015.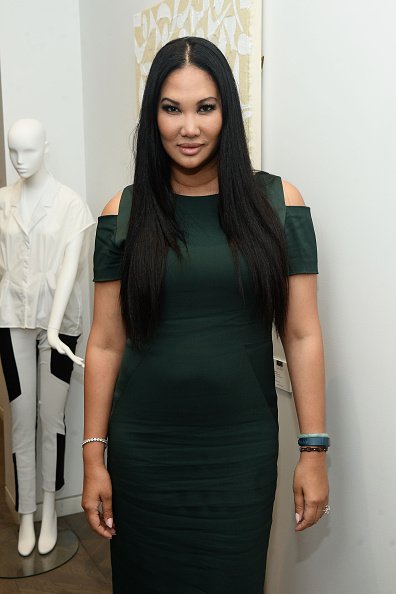 PERFECTLY BLENDED AND EVERYTHING ELSE
Kimora and Russell have a perfectly blended family. Kimora Lee Simmons kids from her first marriage stayed with her after the divorce; Kenzo remained in her custody when her relationship with Djiniou ended in 2012, and the model co-parent with her children's fathers.
Aside from their children, businesses, and friendship, the former model and her ex-husband share a similar history. They both grew up in middle-class families, and where Russell sold drugs and joined a gang, his ex's father went to jail for selling it.
Modeling from the age of 11 saved the mom-of-four, and set the course for her life. Creating a Christmas mixtape rescued the dad-of-two and started the journey that led to owning Def Jam Records, amid other businesses.
The two shared the same passion for succeeding, and they did. Together, Kimora and Russell created a better life for their kids than the ones they had. The best part, though, is the love and admiration they have for each, and a forever friendship.