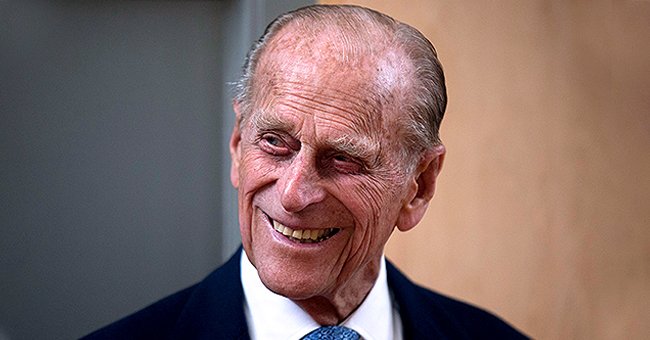 Getty Images
Princess Alice of Battenberg Was the Mother of Prince Philip - Here's a Look at Heroic Life of the Royal
Throughout her long and hectic life, Alice was branded a stranger, yet she had a good heart. She exemplified the best qualities of a princess, such as caring for her people in bad times. Details about Queen Elizabeth's mother-in-law, who is a leading figure in the 3rd season of The Crown.
The successful Netflix series in its third season recounts the events of the British royal house during the 60s and 70s, and one of the characters they are talking about is Prince Felipe's mother, Queen Elizabeth's husband.
A royal princess of pure blood, direct descendant of Queen Victoria of England, beautiful and intelligent, who despite her deafness of birth showed that a princess can do much for others when she proposes it.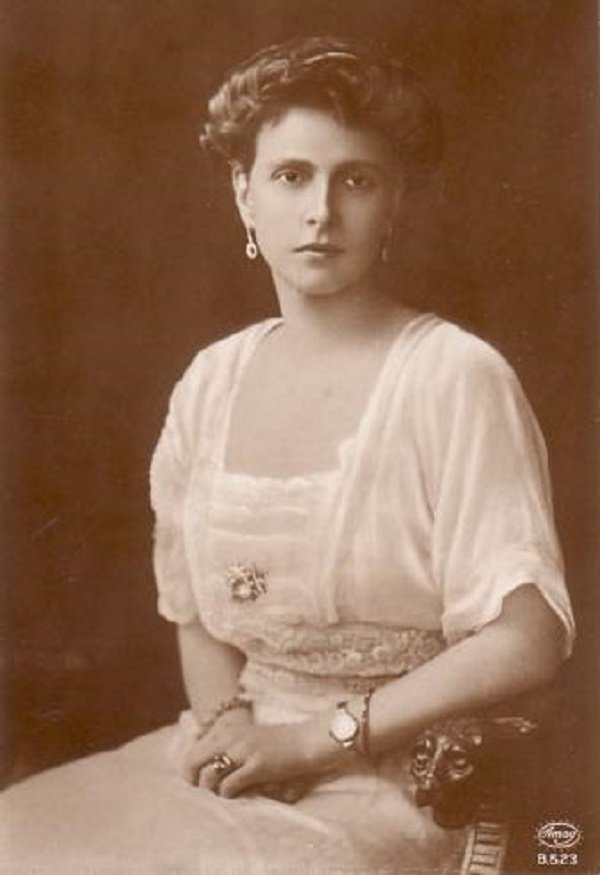 Princess Alice of Battenberg shortly after her marriage to Prince Andrew of Greece I Image: Wikimedia Commons
FIRST YEARS
Princess Alice was born in Windsor Castle on February 25, 1985, while her great-grandmother, Queen Victoria watched her birth. Victoria Alice Elizabeth Julia Mary was the daughter of Prince Louis of Battenberg and Princess Victoria of Hesse and Rhine. The girl was born deaf.
She grew up in England as an English princess, however, she also spent time in the German Empire and Greece in the Mediterranean. Very intelligent, at age eight I could read lips in three languages.
Princess Alice's brother was Lord Louis Mountbatten, who would become an integral member of the British royal family.
ROYAL WEDDING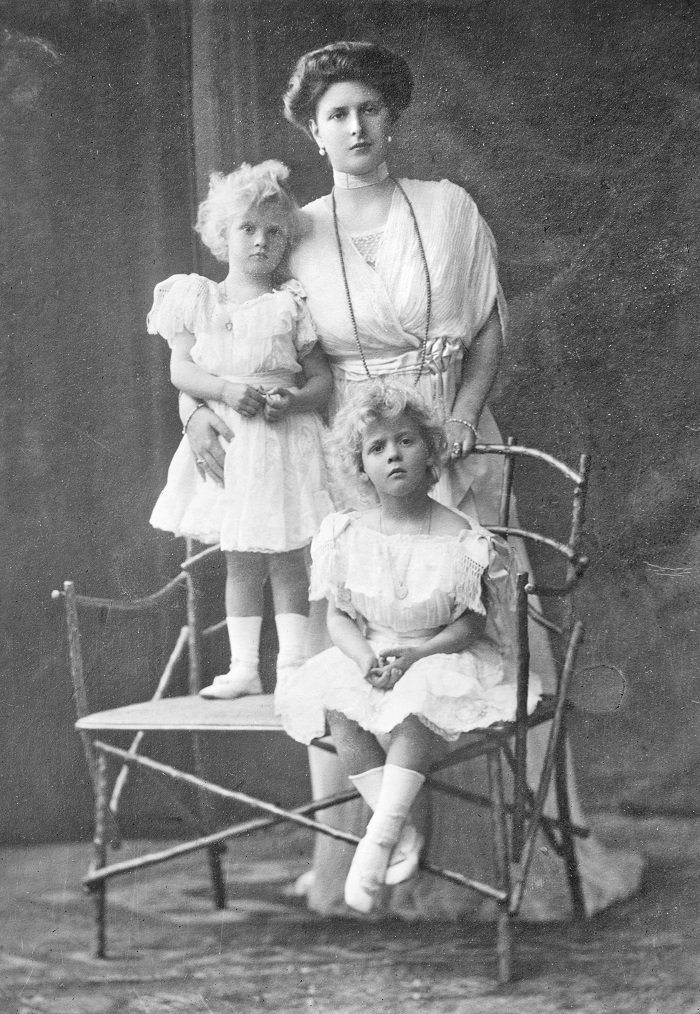 Alice with her first two children, Margarita and Theodora, c. 1910 I Image: Wikimedia Commons
In 1903, Princess Alice married Prince Andrew of Greece and Denmark, becoming from then on Princess Andrew of Greece and Denmark. The couple had four sons: three daughters and one son.
The first, Princess Margaret of Greece and Denmark was born in 1905, then Princess Theodora of Greece and Denmark was born in 1906, third in birth was Princess Cecilie of Greece and Denmark in 1911, and Princess Sofia of Greece and Denmark is the fourth born in 1914. Prince Philip was his youngest son, born in 1921.
Upon returning to Greece a little later, her husband was partly guilty of the country's defeat in the Greco-Turkish War, and again, the family was forced into exile until the Greek monarchy was restored in 1935.
SEPARATION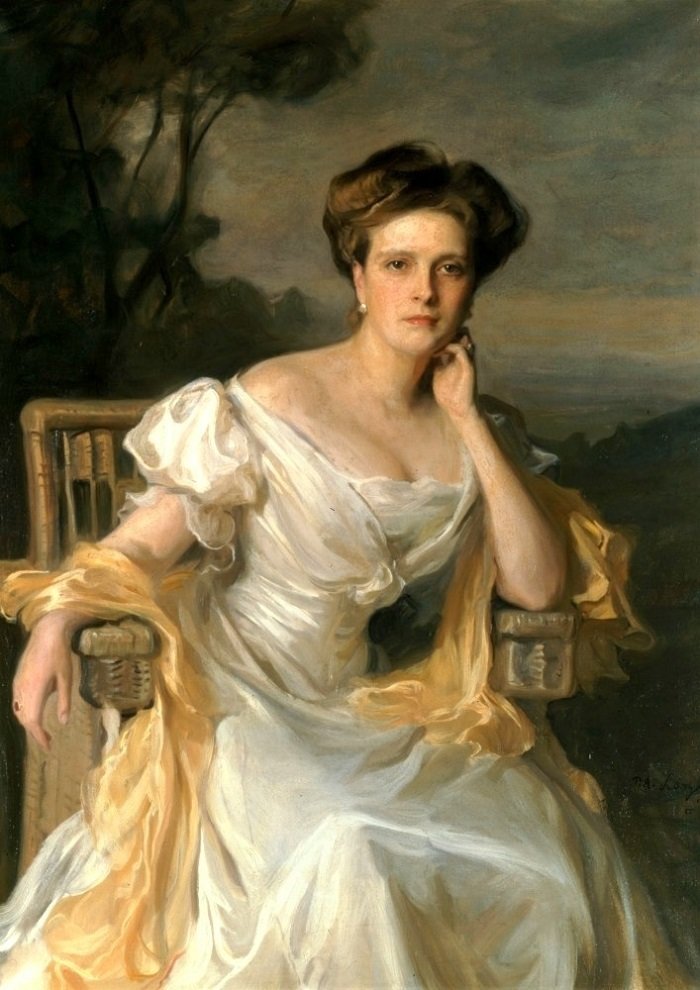 Alice with her first two children, Margarita and Theodora, c. 1910 I Image: Wikimedia Commons
Princess Alice and her husband lived in Greece until the exile of the majority of the Greek royal family. After the abdication of King Constantine I of Greece, who was expelled in 1917, Greek royalty was exiled.
Alicia began to find comfort in religion. He had Greek Orthodox Christianity, and it is known that he said he had encounters with Jesus, something that first baffled his family and then made decisions.
In 1930, Princess Alice was diagnosed with schizophrenia and was admitted to a sanatorium in Switzerland; thereafter, she lived separately from her husband and her youngest son, Felipe.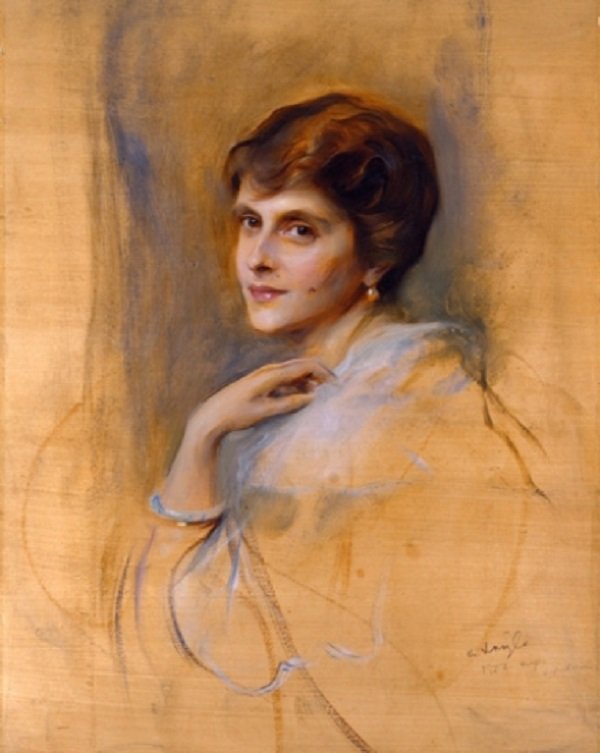 Princess Andrew of Greece and Denmark by Philip de László, 1922 I Image: Wikimedia Commons
Shortly after, Prince Andrew, who had been a leader in the Greek army was found guilty (somewhat unfair) of abandoning his obligations, was also demoted and sentenced to the perpetual fate of Greece, and began the second exile of the family.
RECOVERY
After her recovery, Princess Alice spent most of the remaining years of her life as a volunteer doing charity work in Greece. He was in Athens during World War II.
In her apartment in Athens, she housed a family of Jewish refugees, something that earned her recognition as "Fair among the Nations" by the Holocaust memorial institution of Israel, Yad Vashem.
When the war ended, Princess Alice remained living in Greece and founded an order of orthodox nuns dedicated to nursing called the Christian Brotherhood of Martha and Mary.
LAST YEARS
With the fall of King Constantine II of Greece and the establishment of a military government in Greece in 1967, Prince Philip and his wife Queen Elizabeth invited her to live at Buckingham Palace in London.
Apparently, for years, the Prince had tried to convince his mother to live with him. Only when Princess Alice understood that the invitation came directly from the queen, was she considered to accept it.
She lived in Buckingham Palace, where she died two years later in 1969. Her remains were transferred from a vault at his birthplace, Windsor Castle, a Russian Orthodox convent on the Mount of Olives in Jerusalem in 1988.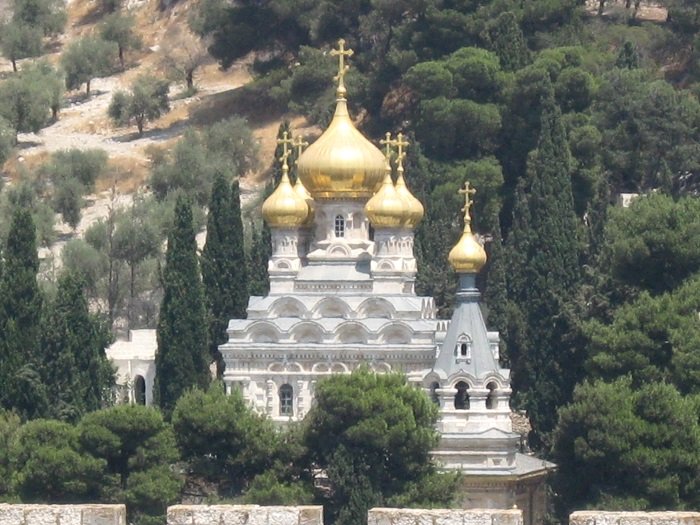 Church of Mary Magdalene, Alice's burial place in Jerusalem I Image: Wikimedia Commons
Her great-grandson, Prince William visited the tomb of Princess Alice on her trip to Israel, leaving a floral offering and paying his respects to the one outside the most misunderstood princesses of European royalty almost all her life.
There is no doubt that Princess Alice of Battenberg was a character that influenced the life of her son Felipe, first with her absence, and then in the final years of her life. Princess Ana has commented that she had a pleasant relationship with her paternal grandmother, despite being called for many years the black sheep of the royal family.
Please fill in your e-mail so we can share with you our top stories!