Derek Hough from 'Holidays with the Houghs' Reveals He Ripped His Hamstring While Starring on the Show
This month, Derek Hough, 34, appeared on "The Kelly Clarkson Show" with his sister Julianne Hough. The former "Dancing With the Stars (DWTS)" professional dancer revealed how he'd injured himself while starring on the special "Holidays With the Houghs."
The "World of Dance" judge and his sister recently appeared on their own NBC Christmas special. On the show, Derek and Julianne danced amongst other things.
While speaking to Kelly Clarkson on her show, the professional dancer confessed that he'd injured himself during the special. At the time, he was performing during the musical numbers of the show.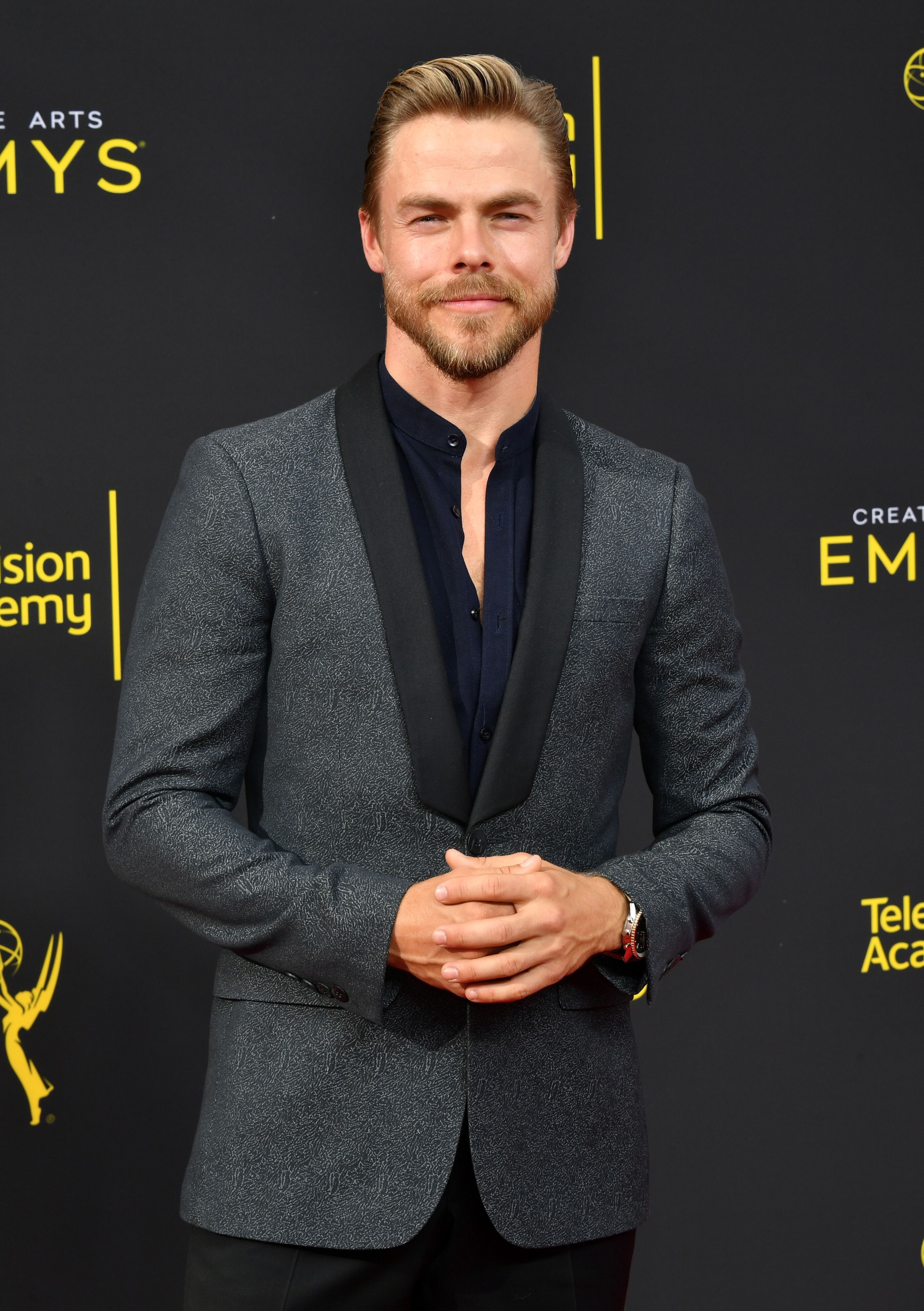 "I RIPPED MY HAMSTRING"
The Emmy Award-winning choreographer shared:
"The very first move of the special I came out and did a little James Brown split and I ripped my hamstring."
Instead of stopping and taking care of his injury, the star refused to let the incident deter him. While backstage, Derek came up with a quick solution that allowed him to get back on stage.
DEREK DUCT TAPED HIS HAMSTRING
He revealed to Clarkson how he decided to tape up his hamstring with "duct tape, and then just kept going." The temporary fix, however, failed to prevent the pain he was under.
Even though it wasn't obvious to the audience, the dancer shared that the pain was so intense that he was close to tears during the show's introduction. During the show, Derek also went up against his sister; putting their best spin on holiday classics.
SHARING HOUGH FAMILY TRADITIONS
The pair also shared Hough family traditions. "Holidays With the Houghs" also featured celebrity appearances by singers Ne-Yo and Ciara.
DEREK'S APPENDIX SURGERY
The injury wasn't the only health scare Derek faced this year. He also revealed to his fans and followers that he underwent emergency surgery for his appendix.
"LEARNING SOMETHING NEW" DURING RECOVERY
The former DWTS professional dancer shared, at the time, that he was working on his recovery. On his Instagram Story, he included a photo of himself playing the piano and revealed that he was using his recovery time to "learn something new."
 A repeat of "Holidays With the Houghs" was aired on December 23, 2019.