Carrie Underwood Reveals She Wishes She'd 'Taken More Pictures' When She Was Younger
Award-winning singer, Carrie Underwood has come out to express a life regret. She stated how she wished her younger self had more leisure time and took more pictures.
Carrie has successfully carved a niche for herself in the music industry, with a string of award-winning songs and albums to her name.
She also has the perfect family, with her supportive husband, whom she shares two kids with. Recently, in an interview, the mother of two revealed that she's a go-getter whose passion drives her to overwork.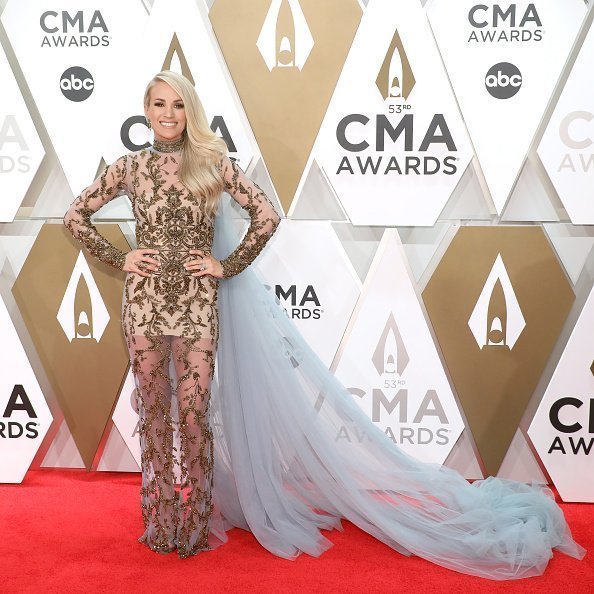 But the "Jesus Take the Wheels" crooner explained that she'd love to have taken photos during the period when her career started to pick up, to remind her of those priceless moments. 
She said:
"I kind of always say I wish I'd taken more pictures along the way. I multitask everything. I'm always go, go, go…"
She continued by making comparisons to her younger self and now. Carrie stated how she has picked up the habit of working and relaxing now that she's older.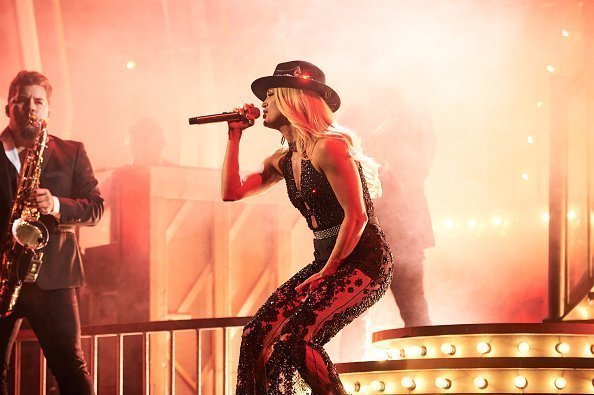 The "Before He Cheats" singer will be celebrating the regular ritual with her family this Christmas. The entertainer said traveling is a part of their tradition as they do not live close to relatives.
Carrie had always wanted her kids to be close ranged in age
The season, for the 36-year-old, involves giving and not collecting. Even though Carrie intends to do the giving, she explained that she wouldn't be spending exorbitantly on gifts.
Being a mother of two sons, Isaiah and Jacob, isn't the only exciting feeling but the festive season which will afford her family to spend quality time together.
Carrie is also thrilled to have a son who takes of his younger one. Young Isaiah Michael, who's yet to turn five, always has his toddler brother's back and goes as far as helping out in the house when asked.
According to Carrie:
"Being almost 5 years old, he's just so helpful, and he looks out for his little brother. And he's good at obliging when you ask him to do something; he's a very task-oriented child…"
Although Carrie had always wanted her kids to be close ranged in age, suffering three miscarriages after the birth of her first son, convinced Carrie that it was all God, who "has a different plan sometimes."
After breaking the news of her mishaps, the country sensation explained that her actions were on purpose to combat the fear associated with sharing such information.
Carrie gave birth to her second child in early 2018, with her husband, Mike Fisher, and her family is doing exceptionally well. All hands were on deck during her busiest moment, which was her "Cry Pretty Tour 360."
Recently, the singer bagged another award at the American Music Awards, for having the Favorite Country Album of the Year, the "Cry Pretty" album.