Donald Trump in 'The Nanny' and 10 of His Other Appearances in Movies and TV Shows
Before he was president, Donald Trump was a famous TV figure known for hosting "The Apprentice." He has also appeared in several movies and TV shows, and here, we take a look back at some of his best cameos as his billionaire self.
Way before sitting in the oval office, Donald Trump had a long and fruitful acting career. Not because he needed the money, but because he enjoyed the exposure and, according to the people that worked with him because he used his cameos to promote his brand.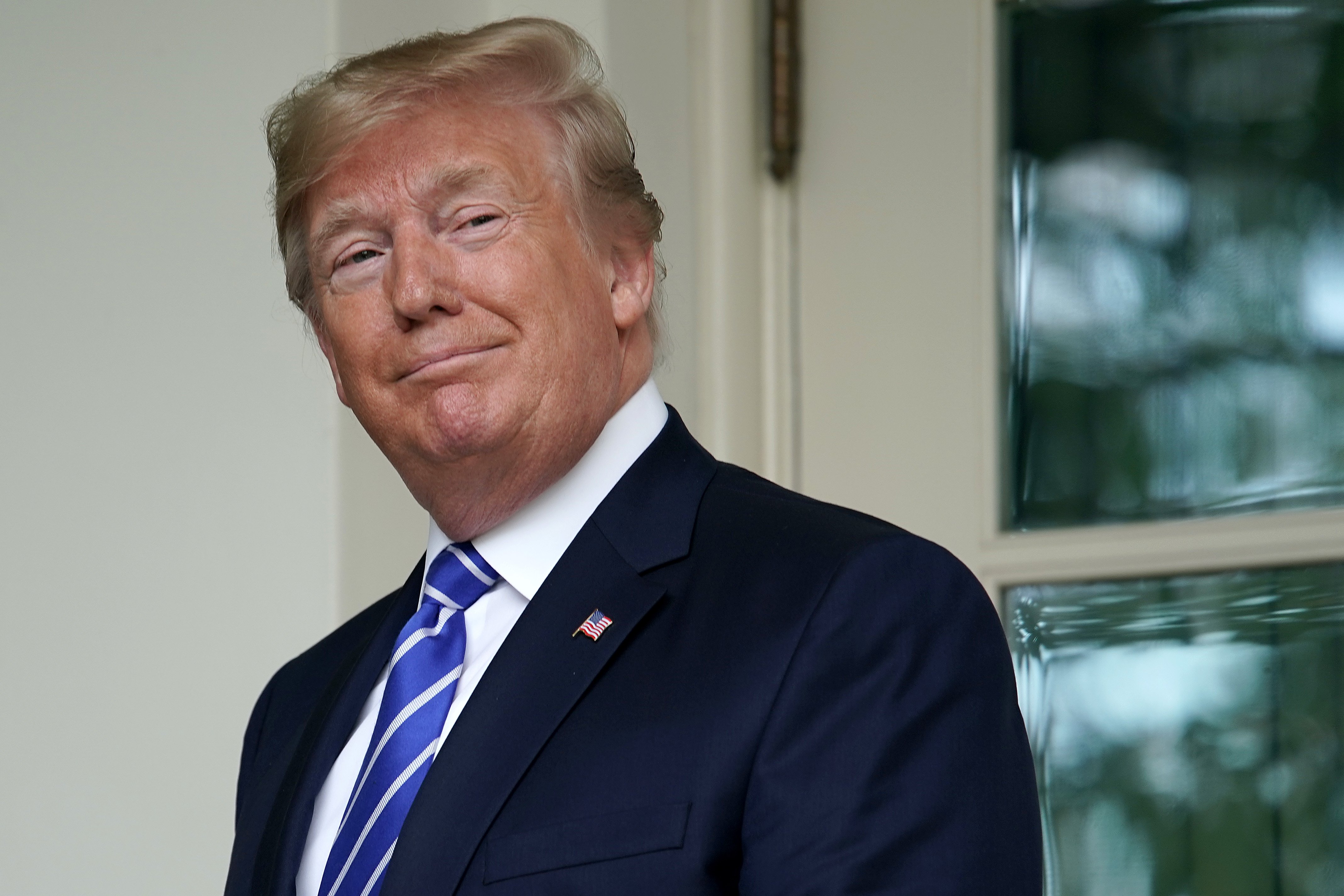 Although he has appeared in a dozen TV shows and at least ten features films, here's a list with eleven of POTUS's most memorable moments on the screen.
"THE NANNY"
In 1996, Trump appeared on an episode of Fran Drescher's sitcom "The Nanny" titled "The Rosie Show." Rosie O'Donnell was also a guest on that same episode.
Taking to She Knows, Dresher recalled the request they got from Trump's team after they send him the initial script.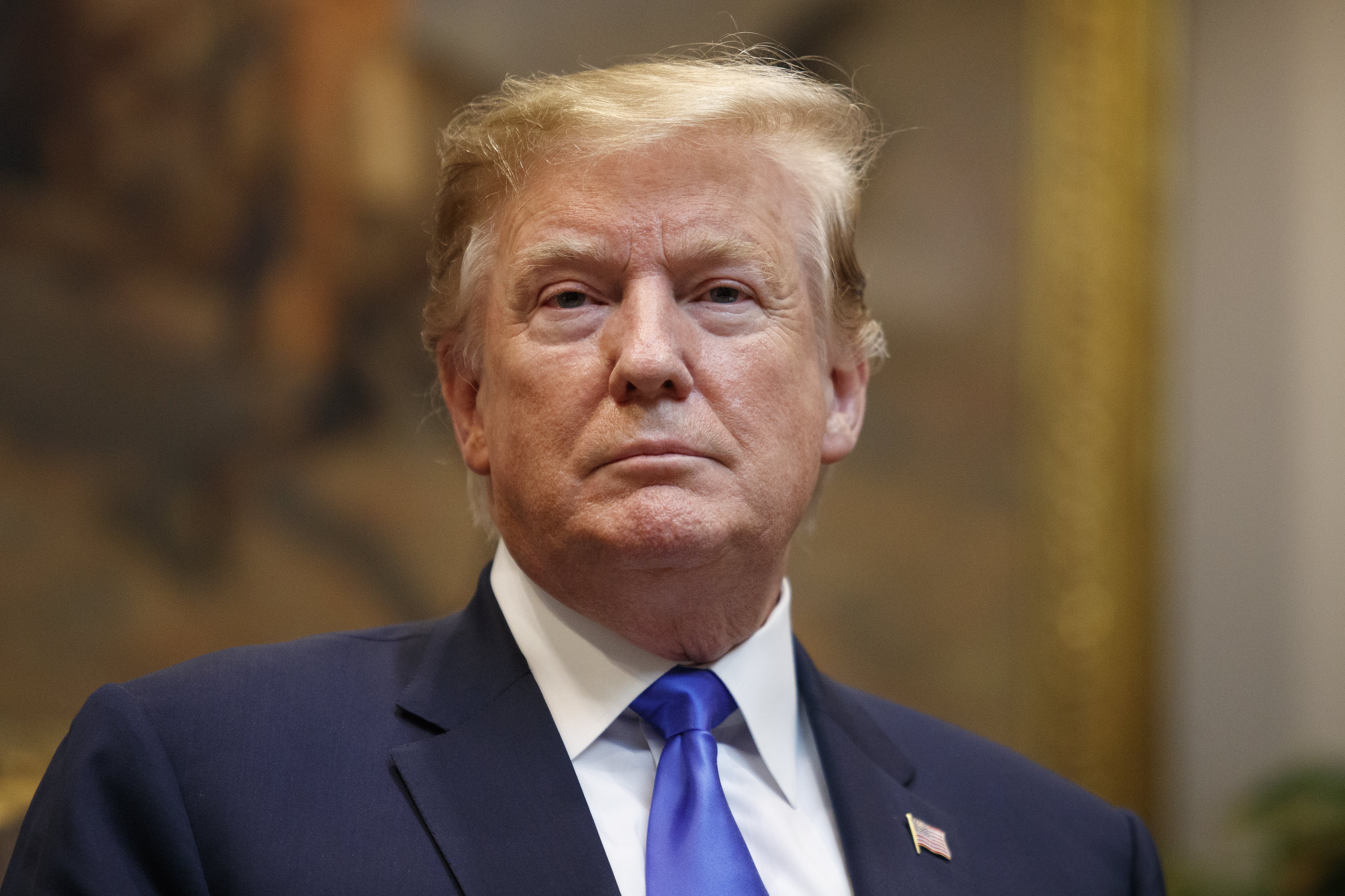 "We got a note from his people that said, 'Mr. Trump is not a millionaire. He's a billionaire, and he would like you to change the line,'" Drescher explained. But, instead of giving in to his demand, the writers had some fun with the line and changed it "zillionaire," which is how it appeared in the show.
Peter Marc Jacobson, "The Nanny" co-creator and Drescher's ex-husband, found the note so funny that he framed it and is still hanging in his office.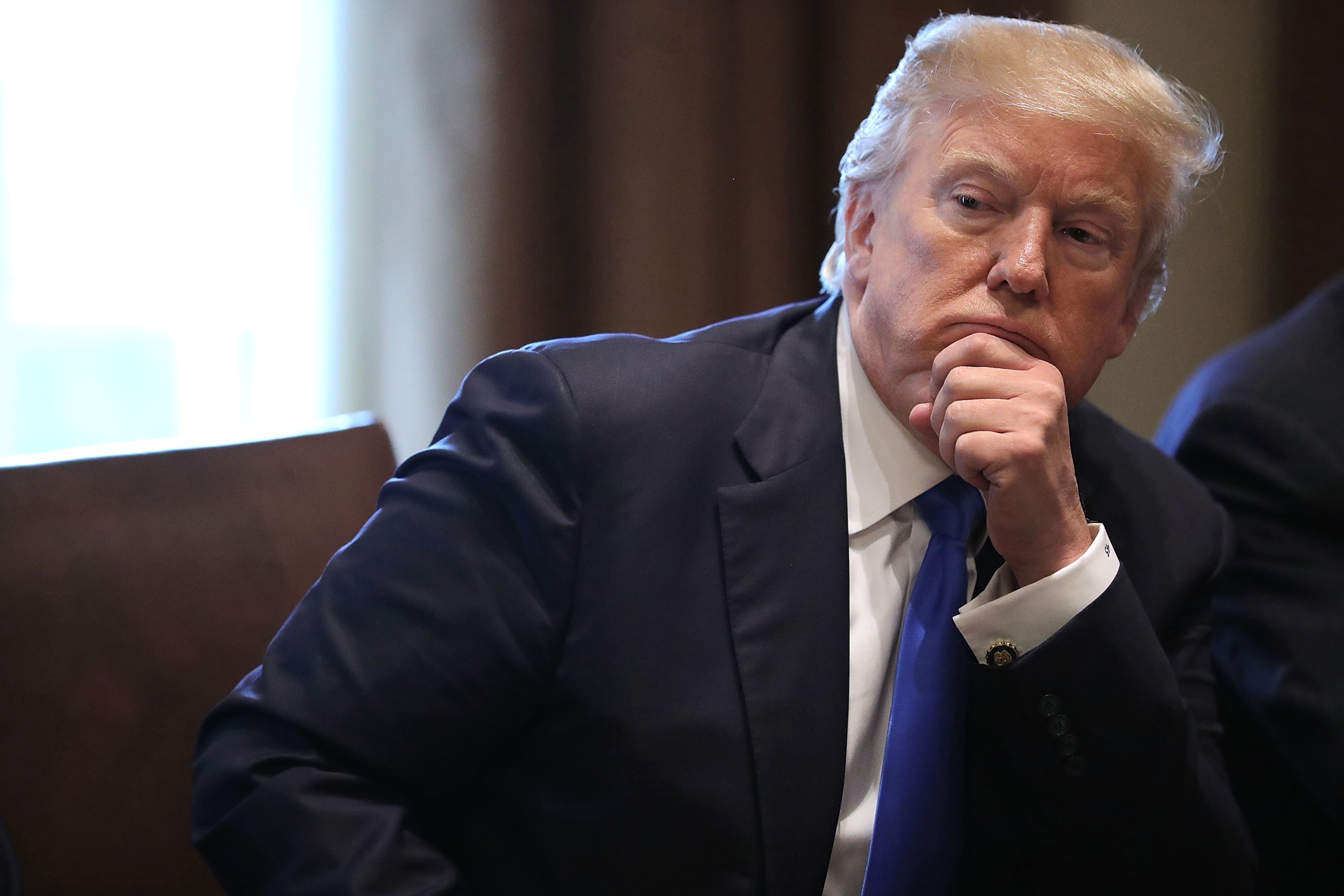 "THE FRESH PRINCE OF BEL-AIR"
Trump appeared in Will Smith's iconic '90s series back in 1994 in an episode titled "For Sale by Owner."
In the episode, Trump—playing himself as usual—is interested in buying the Banks family's estate. While the family considers the offer—and Carlton Banks can't stop fawning over meeting "the Donald," the family reminisces about all the good times they had in the house.
His then-wife, Marla Mapple, also appeared with him on the episode.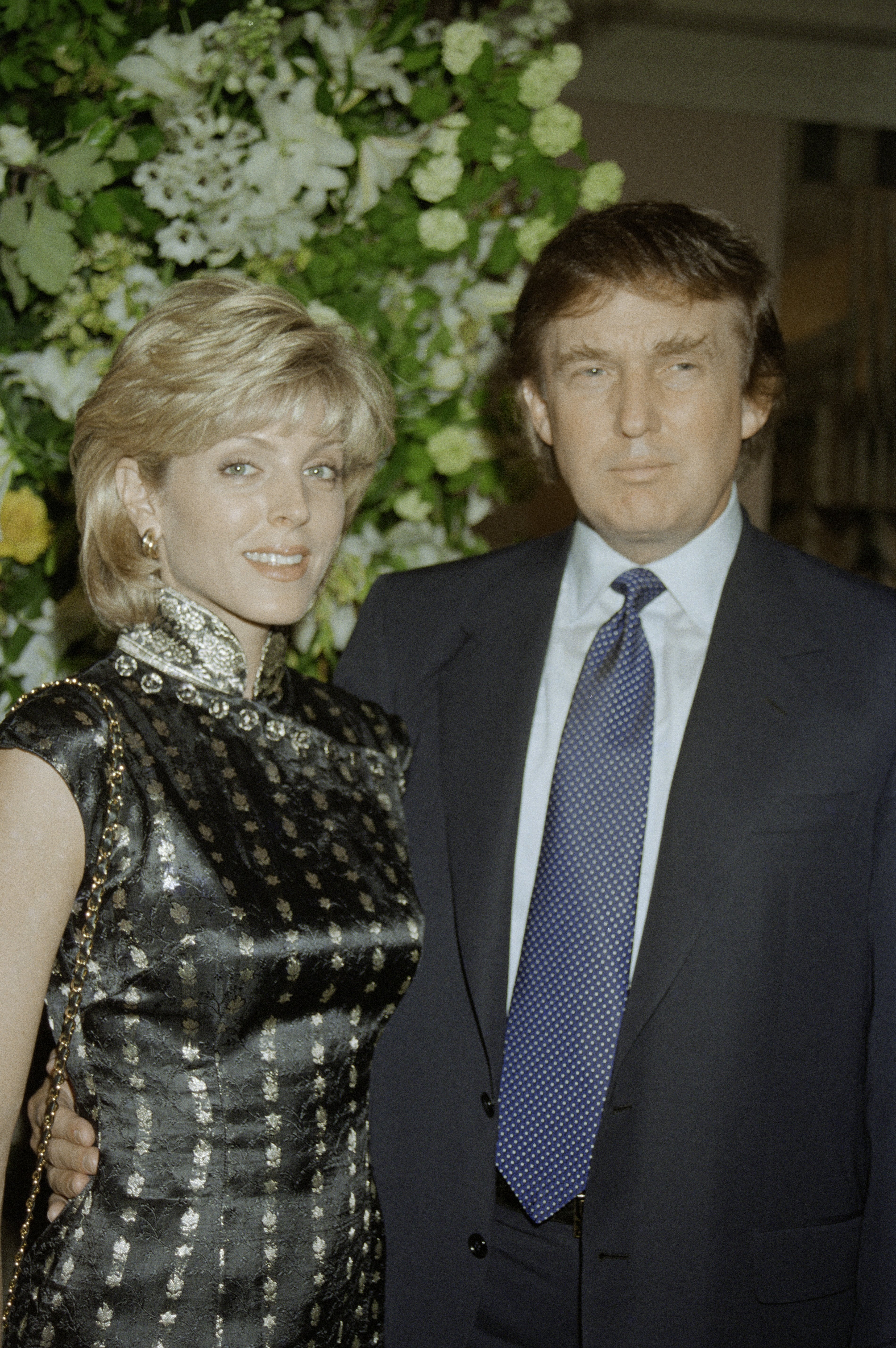 And while his on-screen person was courteous and funny, his attitude backstage was allegedly not so friendly. As Newsweek
revealed
, a former member of the sitcom's crew recalled how, at some point, while shooting, Trump threw a tantrum.
He was holding a stack of pages with paper clips when he got annoyed by something and motioned as if to hand the papers to Mapple, but when she reached for them, he threw them all over the floor.
"I started to help her pick them up," remembers the staffer, "and she goes, 'I got 'em, I got them, I'm so sorry.' It was such a really rude thing, the way he did it. So terrible. So disrespectful… He just wasn't pleasant."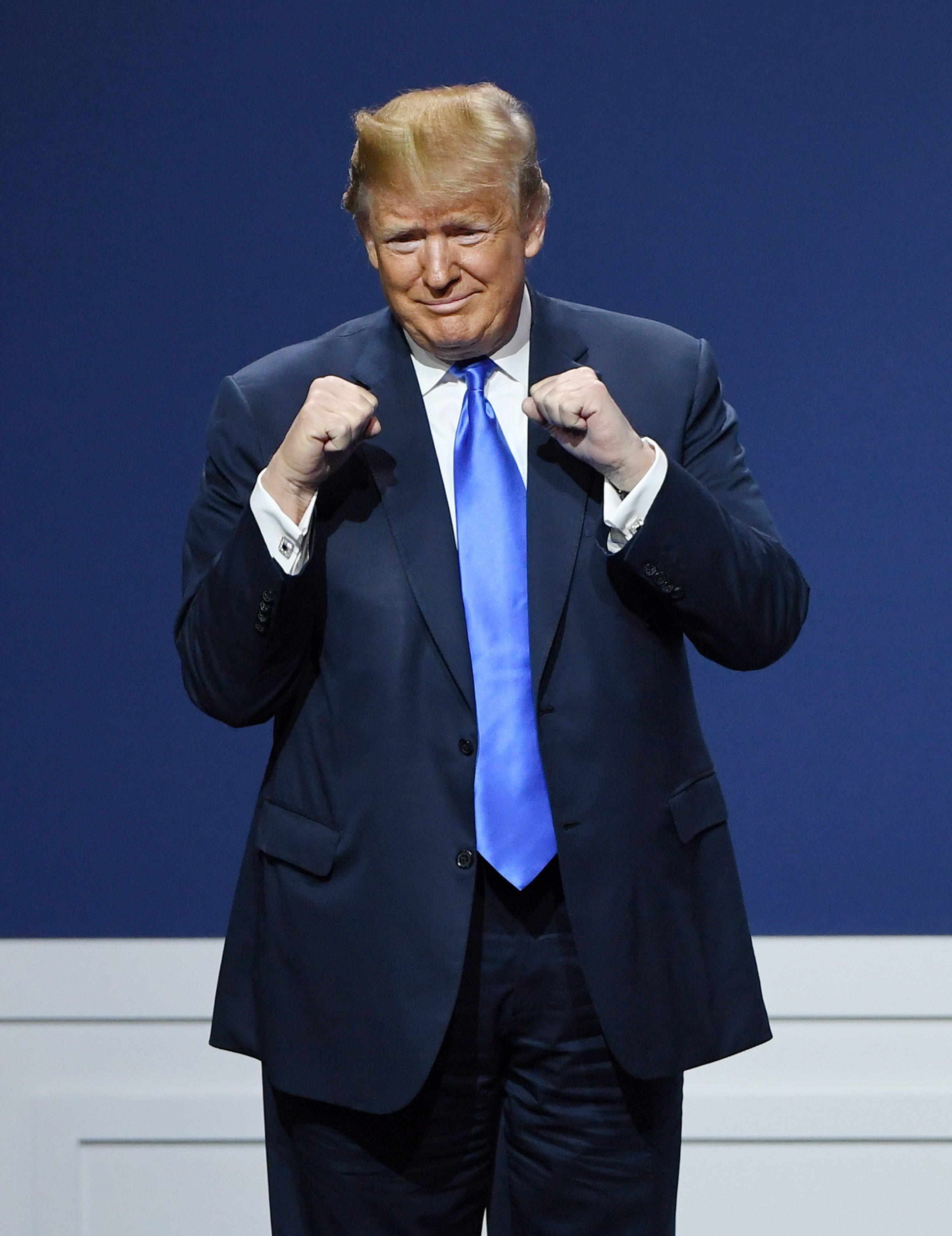 "HOME ALONE 2: LOST IN NEW YORK"
Trump's cameo in the 1992 sequel of Macaulay Culkin's classic film wasn't planned.
In the film, little Kevin McCallister is walking through the Plaza Hotel lobby when he asks someone for directions. The someone turns out to be Trump, who's the owner of the hotel.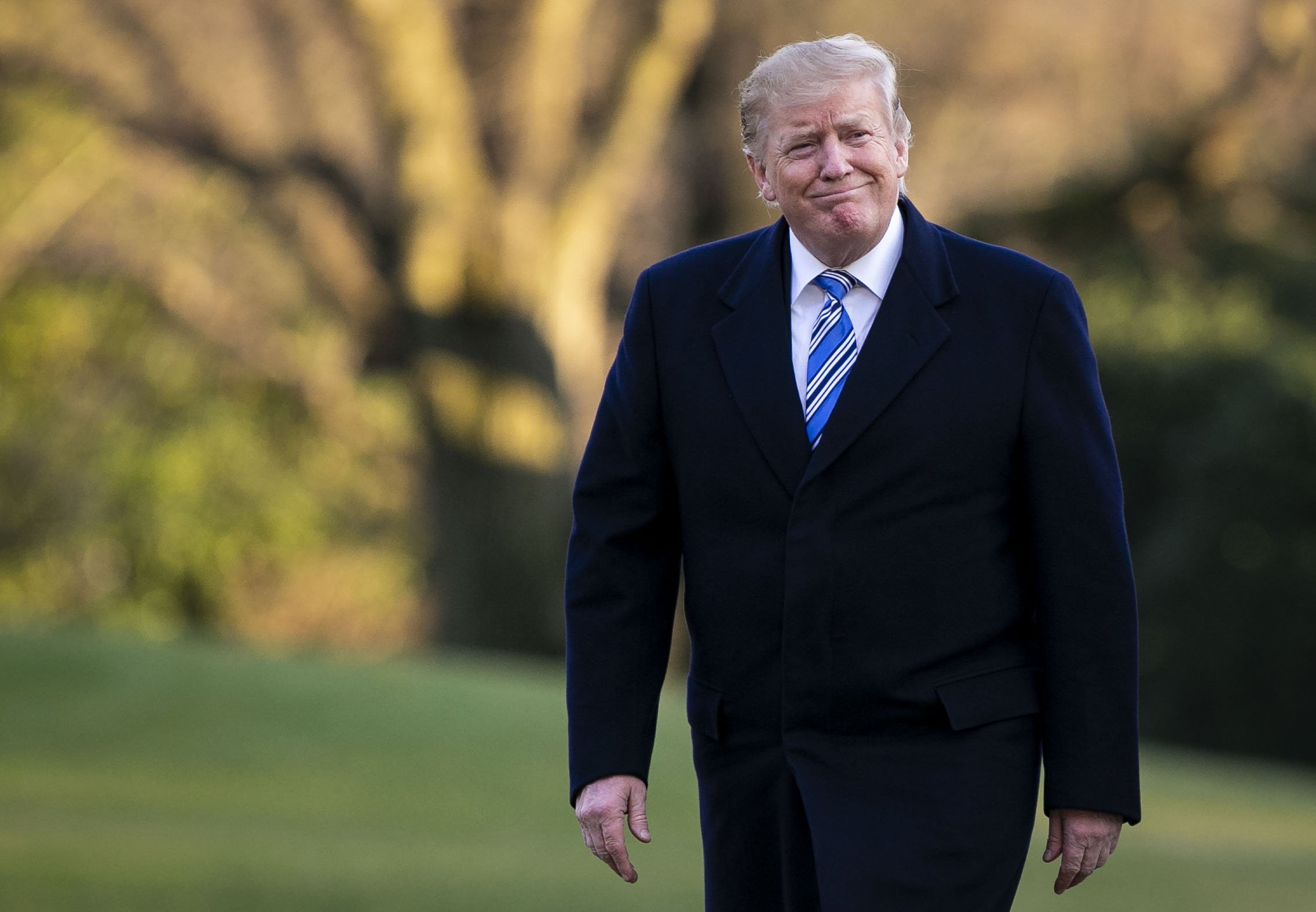 His only line was "Down the hall and to the left," and he was supposed to keep walking ahead, but instead, Trump turned around to give a look to the kid, which was improvised.
According to what Julio Maca, the film's director of photography, told Newsweek, they were filming at the Plaza when Trump showed up, and they thought it would be fun to have a cameo.
"He was very comfortable with the camera and kind of hammed it up for the camera," Maca said.  "I remember being amazed at how this guy knew where the lens was."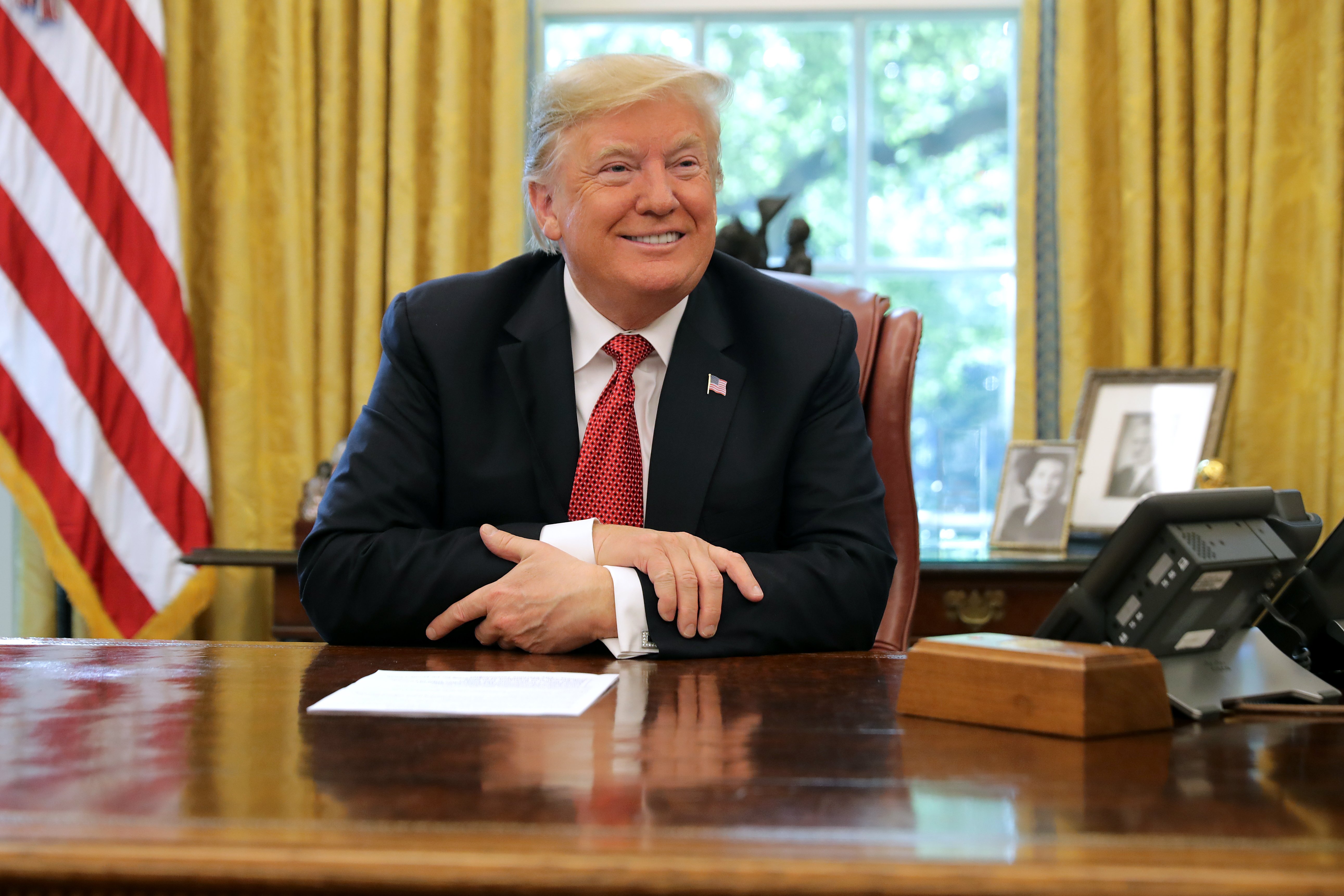 "THE LITTLE RASCALS"
Trump was cast in the 1994 film "The Little Rascals" to give life to one of the parents of the kids, the spoiled one.
"I mean, he fits perfectly as the father of the spoiled brat who had no connection to the rest of the world," Penelope Spheeris, who directed the film, recalled for Newsweek. "He was the perfect casting."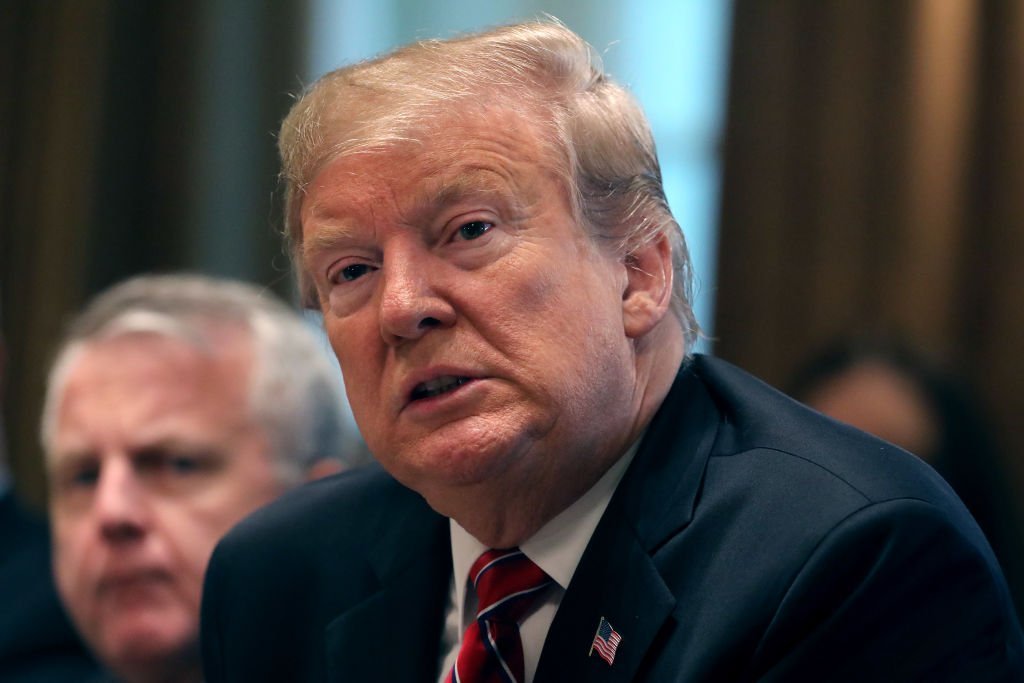 "THE ASSOCIATE"
In 1996, Trump made a cameo on Whoopi Goldberg's film "The Associate," which tells the story of Laurel Aryes, a woman who starts her own firm in Wall Street and climbs to the top of the business.
In the film, Aryes leaves her firm when a man named Frank becomes her boss. On Trump's scene, we see Frank waiting for a table at a restaurant and telling the person in charge: "I'm here with Donald Trump. For God's sake, how long is it going to be?"
Then, Aryes walks in and immediately gets a table. At this pint, Trump tells a dumfounded Frank that he's going to sit with Aryes.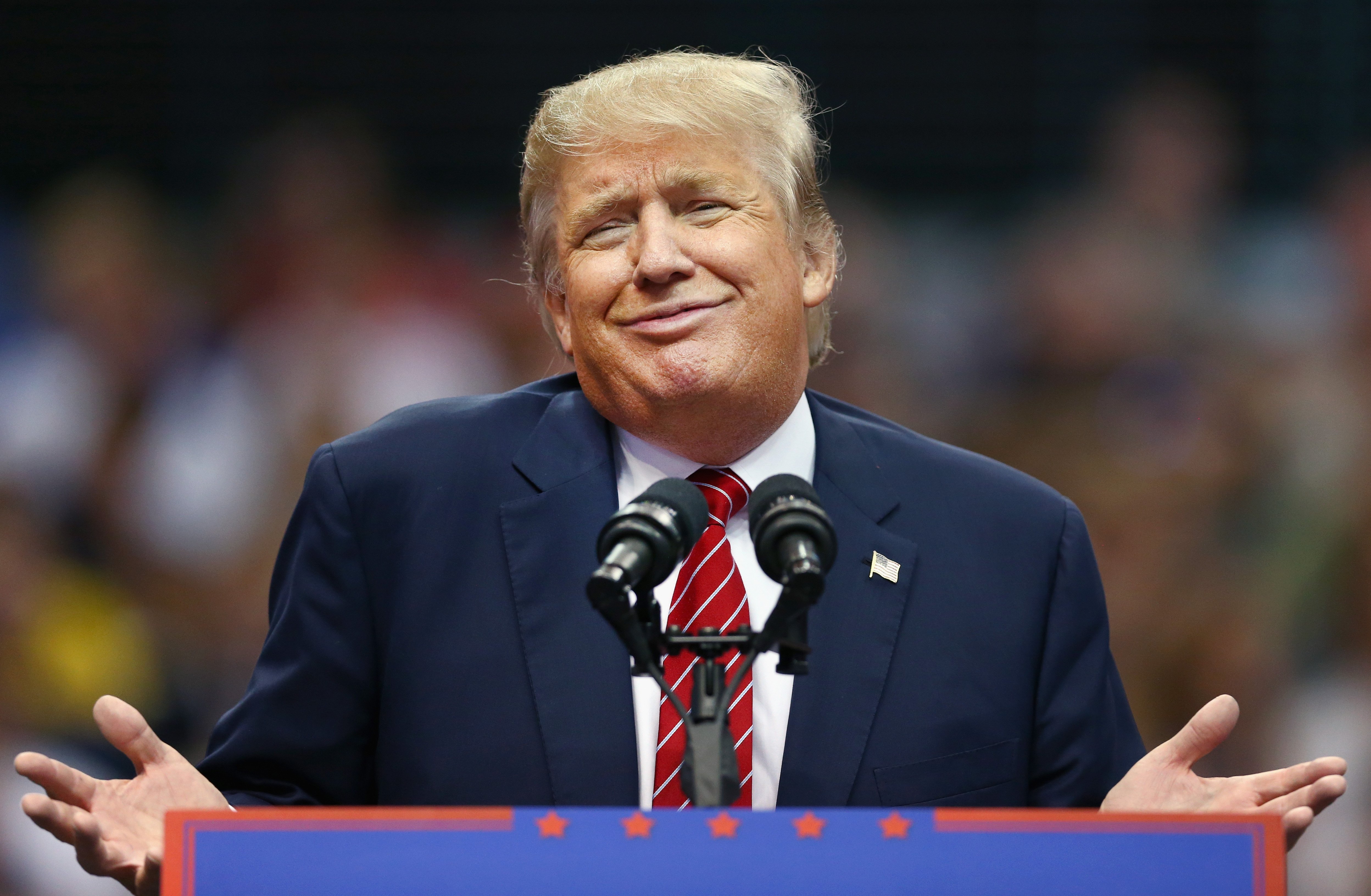 "SUDDENLY SUSAN"
Trump appeared on season 1 of the 1997 sitcom "Suddenly Susan" on an episode titled "I'll See That and Raise You, Susan."
In his scenes, the business mogul played a poker game with Judd Nelson and John McEnroe's characters, and later Kathy Griffin's characters pitch the idea of a magazine to him hoping he'll invest in it.
Interesting enough, in the mockup of the magazine cover, there's a headline that reads "our next president?". Funny coincidence.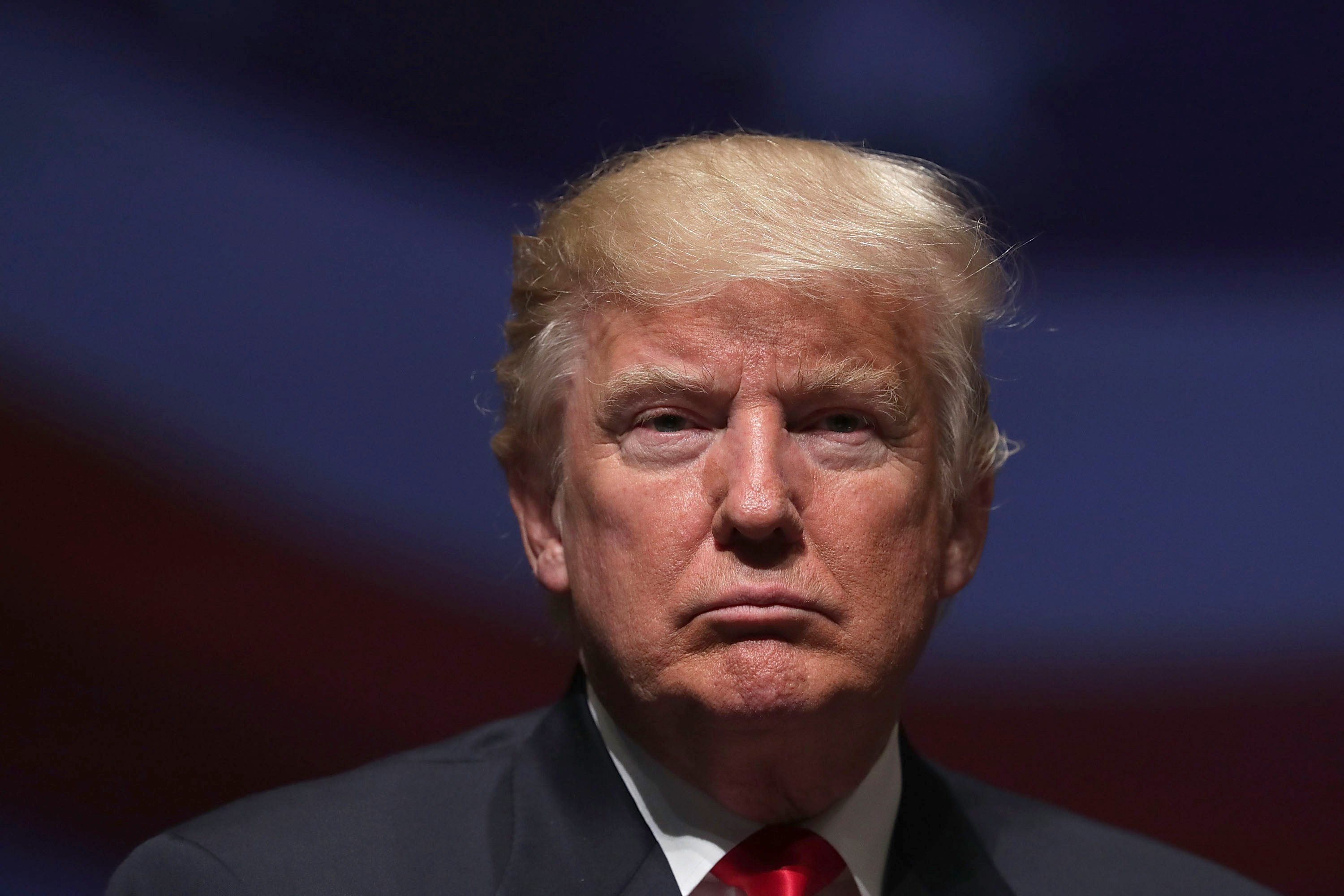 "TWO WEEKS NOTICE"
Trump had a small cameo in the 2002 romantic comedy "Two Weeks Notice," starred by Hugh Grant and Sandra Bullock.
In the film, Sandra's character gives her boss, played by Grant, her two weeks' notice before quitting the job. However, he doesn't want to let her go.
In his scene, Grant's character bumps into Trump at a party, and they exchange a quick conversation about Trump wanting to steal Grant's employees from him.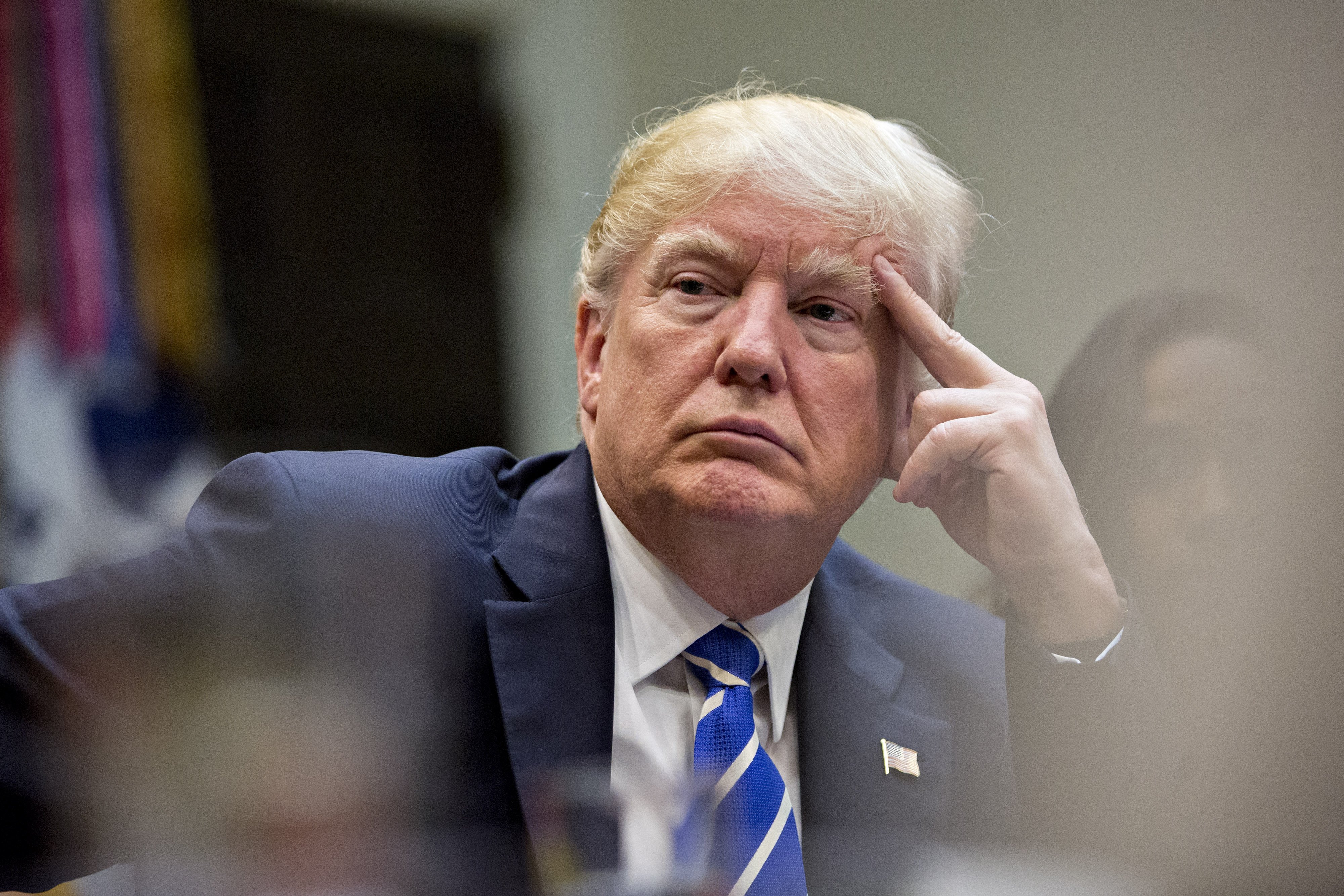 "ZOOLANDER"
 In the 2001 comedy "Zoolander," Trump's part lasts only a few seconds, and it takes place at a red carpet interview where he acts like a fan of Ben Stiller's character.
"Look, without Derek Zoolander, male modeling wouldn't be what it is today," Trump says.
Donald Trump's wife, first lady Melania Trump is also on the scene. They were still dating at the time.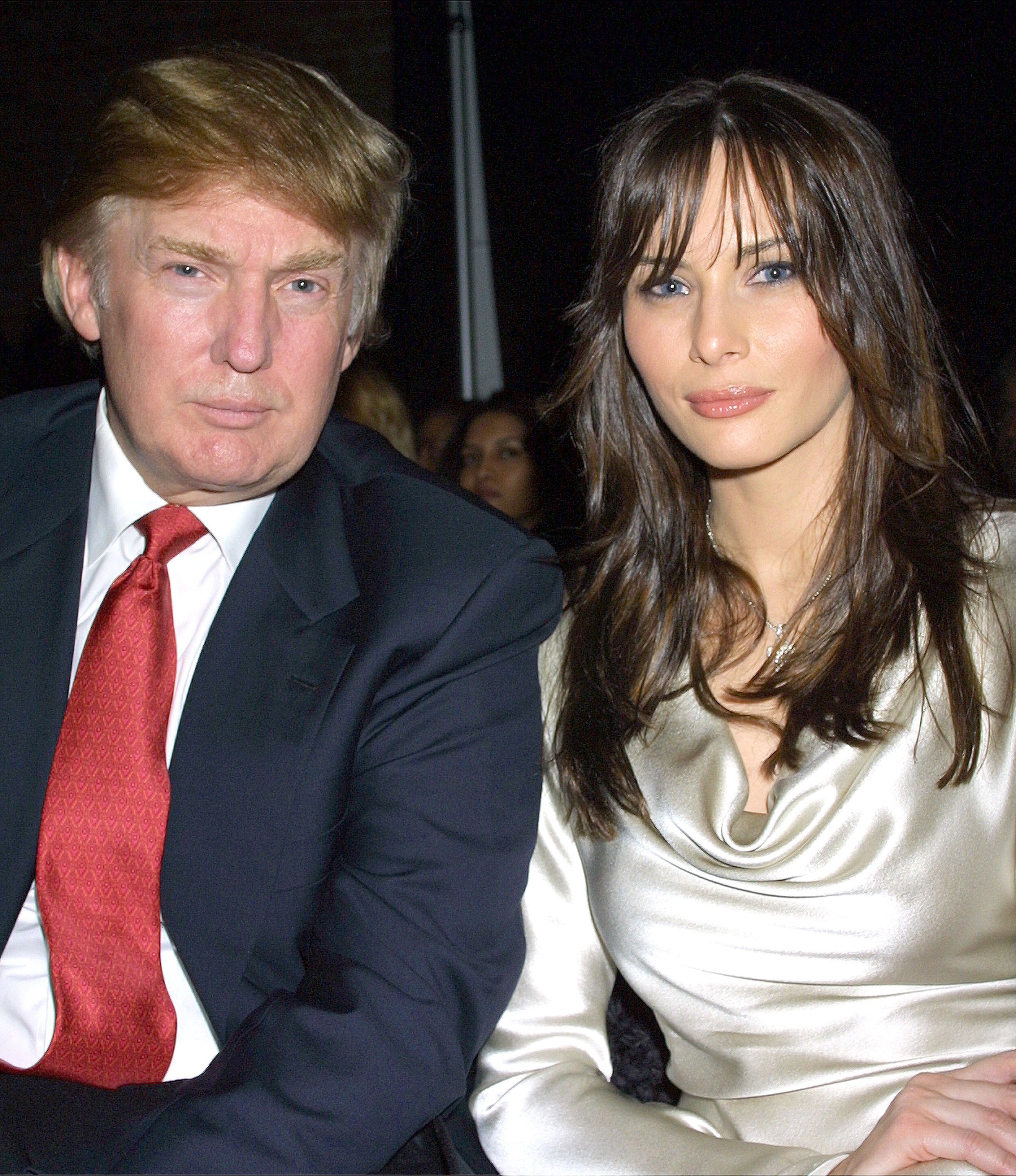 "THE JOB"
Trump appeared in the short-lived series "The Job" in 2001, sharing a scene with Elizabeth Hurley and Denis Leary in a restaurant.
When he approaches Hurley's character to say hello, Trump directly asks Leary's character: "are you bagging her?" to which the man replies: "we've just met." Trump then kisses Hurley's character goodbye and asks her to call him.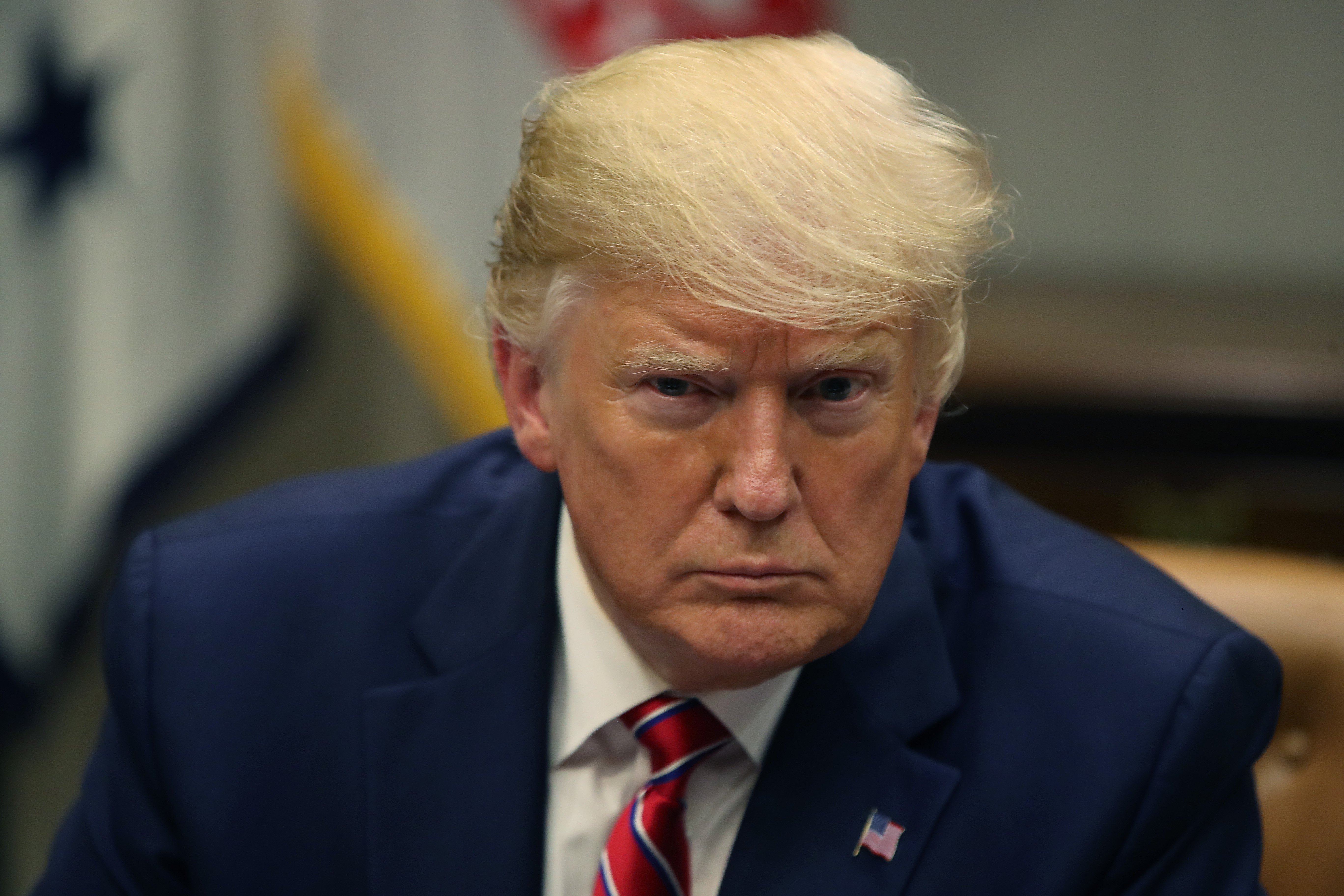 "WWE"
Trump took part in a storyline for "WrestleMania 23" in 2007. He had a false argument with his longtime friend Vince McMahon, and they decided to settle things by wrestling. But since neither of them is professional, they choose to hire each a wrestler to represent them.
To make things more interesting, they decided that whoever lost the math, had to shave his head. Since McMahon lost the bet, Trump shaves his head live in front of 80,000 people.
"THE APPRENTICE"
With ten seasons and a spin-off, "The Apprentice" was the reality TV competition that did more for Trump's image and fame than any of his other short cameos on film.
He was the host of the show during fourteen seasons. After he announced his candidacy for the presidency, NBC announced Arnold Schwarzenegger would replace him as the host of "The Celebrity Apprentice."
The show was canceled in late 2017.