Ciara Shares Secret of Successful Holiday Shopping for Her Kids Future Jr and Sienna
Shopping for the kids can be a challenge, but Ciara's cracked the secret, and she shared it in an exclusive interview.
PEOPLE caught up with singer Ciara backstage at Dick Clark's "New Year's Rockin' Eve with Ryan Seacrest" and the mom of three dropped the dime about how she always gets her kids the perfect presents.
And the secret is not an inexhaustible fountain of cash, it's very simple and available to any parent.
The adorable quartet wore matching red satin pajamas, Santa hats, and huge happy grins.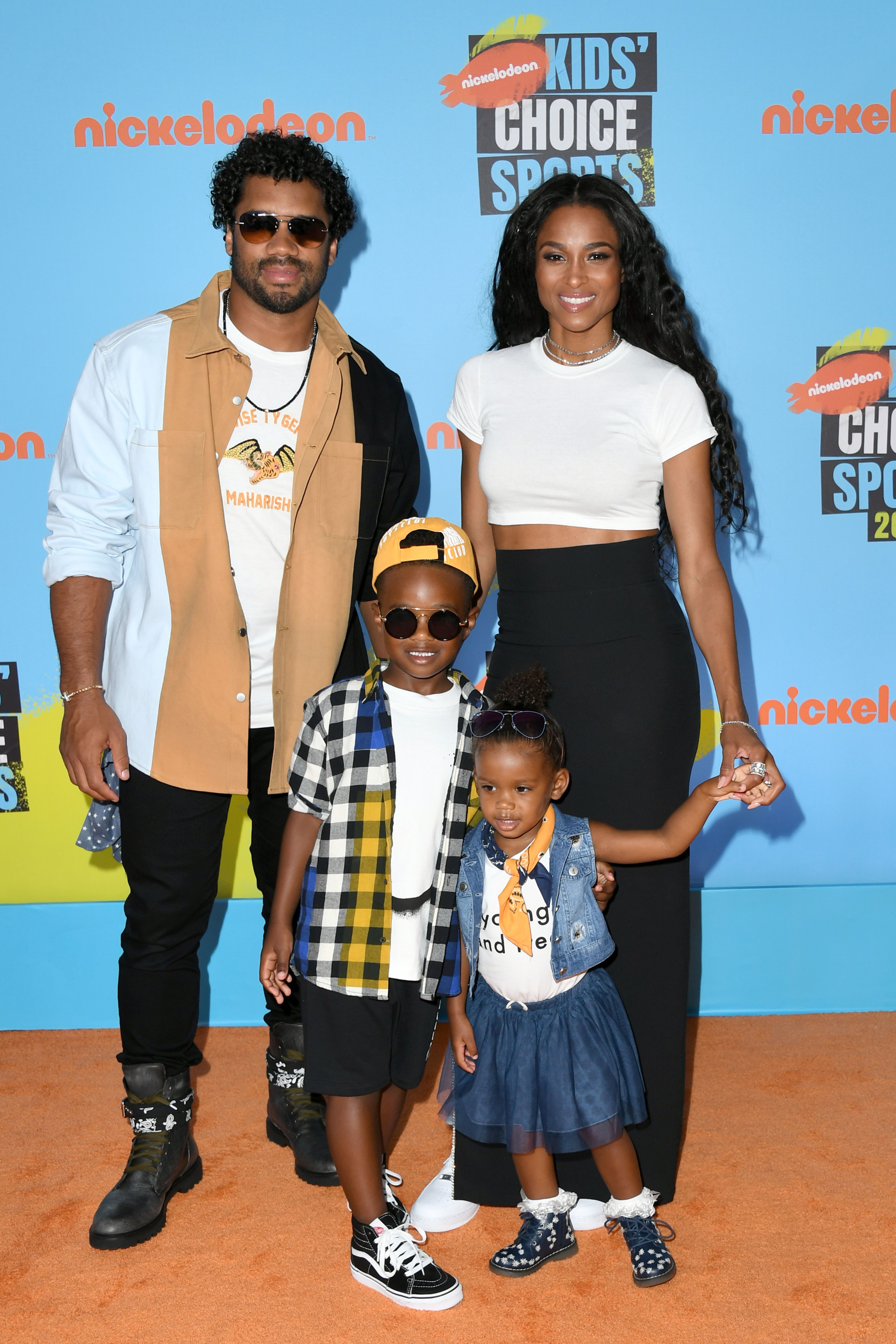 CIARA REVEALS STRATEGIC CHRISTMAS SHOPPING CRACK
Rather than buying stacks of gifts for her children and hoping some of them will be something they will appreciate, Ciara plans her shopping.
Ciara buys only things she knows her children, Future Jr and Sienna Princess will appreciate. She revealed:
"It's really about what they want. Not so much about getting tons of things, but just being really strategic and having a clear list and thinking about what they really love.
DOLLS AND FASHION ON CIARA'S LIST
Ciara revealed that Sienna, who is now 2, has developed a passion for fashion and dolls, and that is what will be waiting for her under the Christmas tree, while Future Jr, 5, is now image-conscious and craves designer wear. She said:
"Future loves fashion as well. Sienna loves fashion and glam so I have a general idea of where I need to go and how we need to focus on their gifts."
WHAT CIARA WANTS FOR CHRISTMAS
As for her own Christmas wish list, Ciara's wants are few. She revealed to PEOPLE that her life revolves around her family, and her relationship with husband Russell Wilson:
"What I'm looking forward to the most in 2020 is watching my kids reach more milestones and of course, having more and more fun with my husband too." 
The singer shared a series of snaps and clips on Instagram that show the Wilson family celebrating Christmas.
The adorable quartet wore matching red satin pajamas, Santa hats, and huge happy grins.
Ciara met Russel after breaking off her engagement to rapper Future, the father of her son Future Jr. The two started dating in 2015 when Future Jr was ten-months-old and announced their engagement in 2016.
Ciara and Russel were married in July 2016 and welcomed their first child together, Sienna Princess on  April 28, 2017.
CIARA WOWS ON "HOLIDAY WITH THE HOUGHS"
Ciara's performance was one of the high points of NBC's Christmas special which aired December 16, 2019 -  "Holidays with the Houghs!.
The Christmas special, hosted by siblings Derek and Julianne Hough, is packed with performances by celebrity singers and lots of exciting dance acts. 
Ciara stole the show by performing an original rendition of "Santa Claus is coming to Town," after wowing her audience with her version of another Chrismas classic, "Winter Wonderland."