Donnie Wahlberg from 'Blue Bloods' Jokes That Christmas Is a Little Different Now That His Children Are Growing Up
Donnie Wahlberg spent the Christmas holidays with his family. Everything changes with time, and so has the way the festivities roll about in the Wahlberg brood.
This Christmas was all about love and family for actor Donnie Wahlberg. "Blue Bloods" star, Donnie Wahlberg, celebrated Christmas with his wife, Jenny McCarthy, and kids. Their blended family made for a fun Christmas, but Donnie couldn't help but notice that it wasn't the same anymore. 
The actor is a proud father to his six kids, Ella, Brendan, Xavier, Elijah, Grace, and Michael. Besides them, he is a doting step-father to Jenny's son, Evan Joseph Asher. 
NEW DEMANDS 
In an exclusive interview with "Closer Weekly," Donnie shared how his grown-up kids' Christmas behavior has changed. 
"As far as their Christmas, we've gone from toys to clothes. Oh no, they always want money!"
ANOTHER CHANGE
Christmas gift-giving tradition isn't the only thing that has changed in the Wahlberg household. In the same interview, Donnie revealed that it was his step-son Evan's first Christmas since he found out that Santa doesn't really exist. 
"We just had to break it to Jenny's son that Santa is quasi-real. He took it the way you can hope. He understands what Santa represents and the symbolism of Santa is good enough for him."
EVAN'S UNEXPECTED REACTION
To his parents' surprise, Evan didn't react to the news negatively. According to Donnie, the young one saw the good in learning that Santa doesn't really exist just as he does with everything else.  He gets that the people who play Santa and the ones who are generous during Christmas are the real Santas. 
Donnie was glad that he could spend the holidays with his family. It had been a long time since he spent the holidays away from the cameras. Meanwhile, Jenny, who had been hosting "Dick Clark's New Year's Rockin' Eve" for the past 10 years, also had the chance to spend the special day with her blended family. 
SPECIAL CHRISTMAS GIFTS
Previously, Jenny told "Page Six" that the greatest gift she received from Donnie one Christmas was that he paid her son's tuition fees. According to her, he covered the bills and therapy fees for Evan who has special needs. 
This year, however, Donnie had some other plans for Christmas gift. The actor shared a photo of himself alongside a Peloton bike with a caption that suggested he was planning to get it for his wife.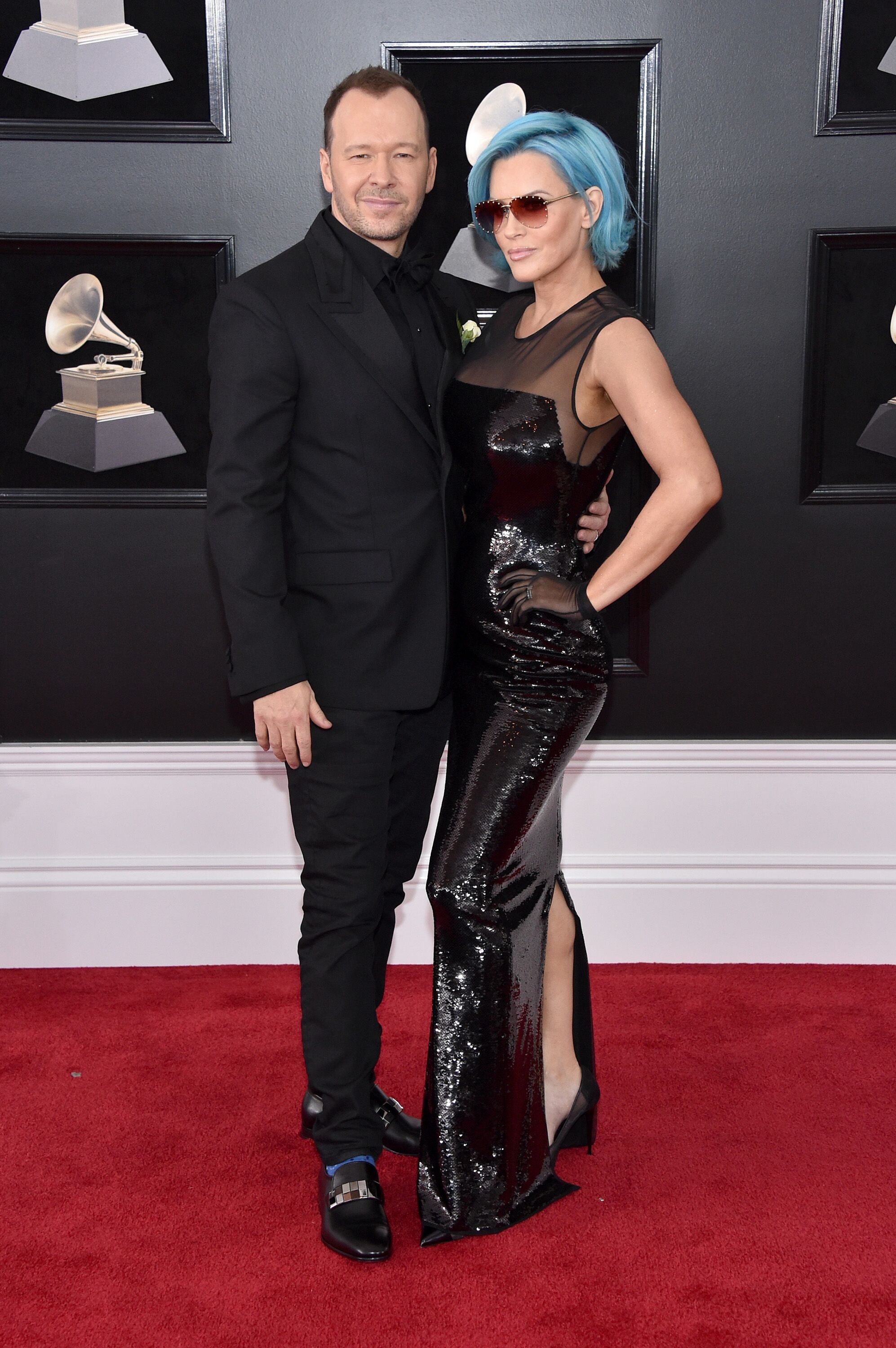 While some fans thought it wasn't an appropriate gift, McCarthy herself was delighted to see the post.