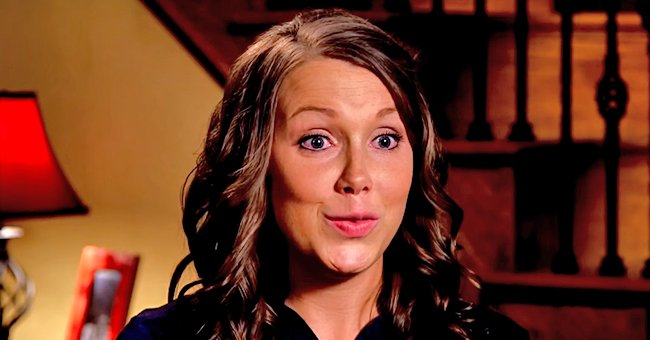 youtube.com/TLC
Anna Duggar from 'Counting on' Shares Photos of Her 6 Kids Spending Time Together in Front of a Christmas Tree
Anna Duggar treated her fans on Instagram with a new picture of her little ones as they enjoyed a book infront of a Christmas tree. Her newborn daughter, Maryella, made it into the picture as well!
Anna and her husband, Josh, Duggar, celebrated this Christmas as a family of eight! They welcomed their sixth child, Maryella, into the family on November 27, 2019.
The reality star's Instagram looks all the more cute with the pictures of her baby daughter. Recently, she shared a picture of all her kids sitting in front of a decorated Christmas tree as they enjoyed a book together.
Anna's daughter, Mackynzie, held a book as her siblings, Mason, Marcus, Meredith, and Michael sat beside her. Maryella, the youngest one in the brood, was held down by her brother Michael.
Fans took to the comments section to gush about how adorable the little ones looked. They showered them with compliments and well wishes.
CUTENESS OVERLOAD
There was another cute little being that joined the book-reading party: a black bunny. According to Anna, the furry pet's name is Daisy. "Even our bunny Daisy seemed to enjoy it as well!" Anna captioned the post.
Fans first knew Anna as the wife of Josh in the reality show "19 Kids & Counting." They have seen her family expand and grow over the years and now it is easier to keep up on with them, all thanks to social media.
Anna and Josh walked down the aisle in 2008. The pair has had a fair share of ups and downs in their marriage but they haven't left each other's sides. The pair first met during a Christian homeschooling convention in 2006 when Anna was merely a teenager.
Just like many of the Duggar family members, Anna and Josh don't believe in contraception. During an interview with "PEOPLE," Anna said that she wants to have as many children as God would bless her with.
THE UPS AND DOWNS OF ANNA'S LIFE
After welcoming their fourth child into the world, a shocking scandal threatened to weaken their bond. A 2006 police report revealed that Josh had inappropriately touched five underage girls including his sisters, Jill and Jessa, as a teen.
Months later, it was reported that he had an account on a website called "Ashley Madison," a hub created for men that facilitates cheating on their significant other.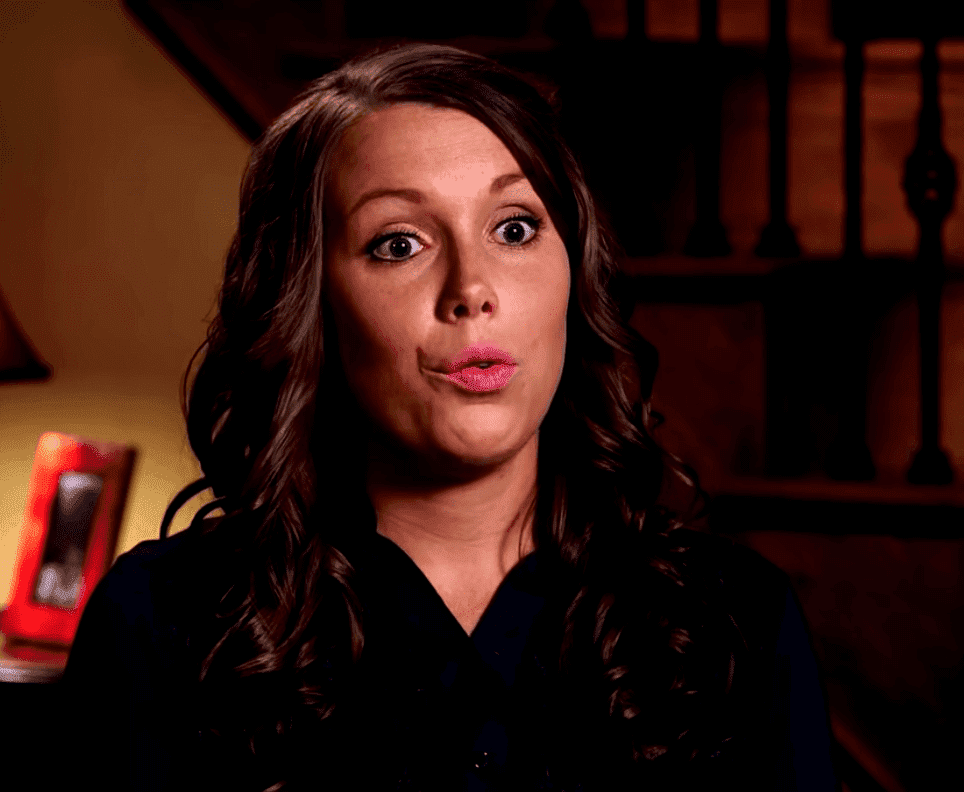 Anna Duggar speaks out about the moment she learned of Josh's infidelity in an interview with TLC. | Source: YouTube/TLC
Just when fans thought things couldn't get any worse, Josh confessed to having an adult movie addiction.
After all the scandals, Josh is no longer a part of their family's reality show, but fans can watch Anna as she goes about with her family life.
Please fill in your e-mail so we can share with you our top stories!