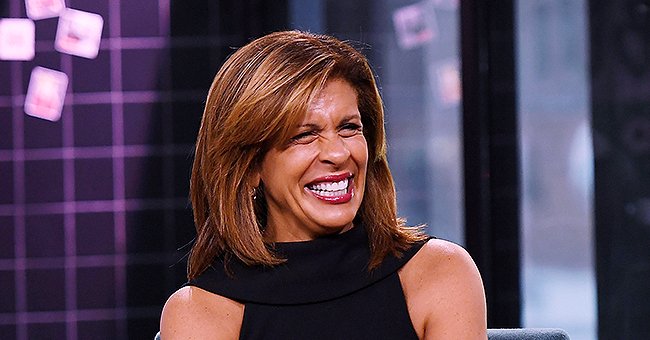 Getty Images
Hoda Kotb from 'Today' Shares Sweet Video of Daughter Hailey Telling Sister I Love You through Baby Monitor
Hoda Kotb just shared the best parts of her Christmas Day. It involved a few of her family members and the most heartwarming words from her older daughter to her youngest.
Hoda Kotb, 55, had everything she needed to enjoy an idyllic Christmas on Wednesday. Her fiancé, Joel Schiffman, and her two daughters, Hailey Joy and Hope Catherine were both there.
Mom Samehi and sister Hala were also present on the holiday. In the first post shared on Christmas day, the "Today Show" host showed Hailey and Schiffman at a Christmas tree.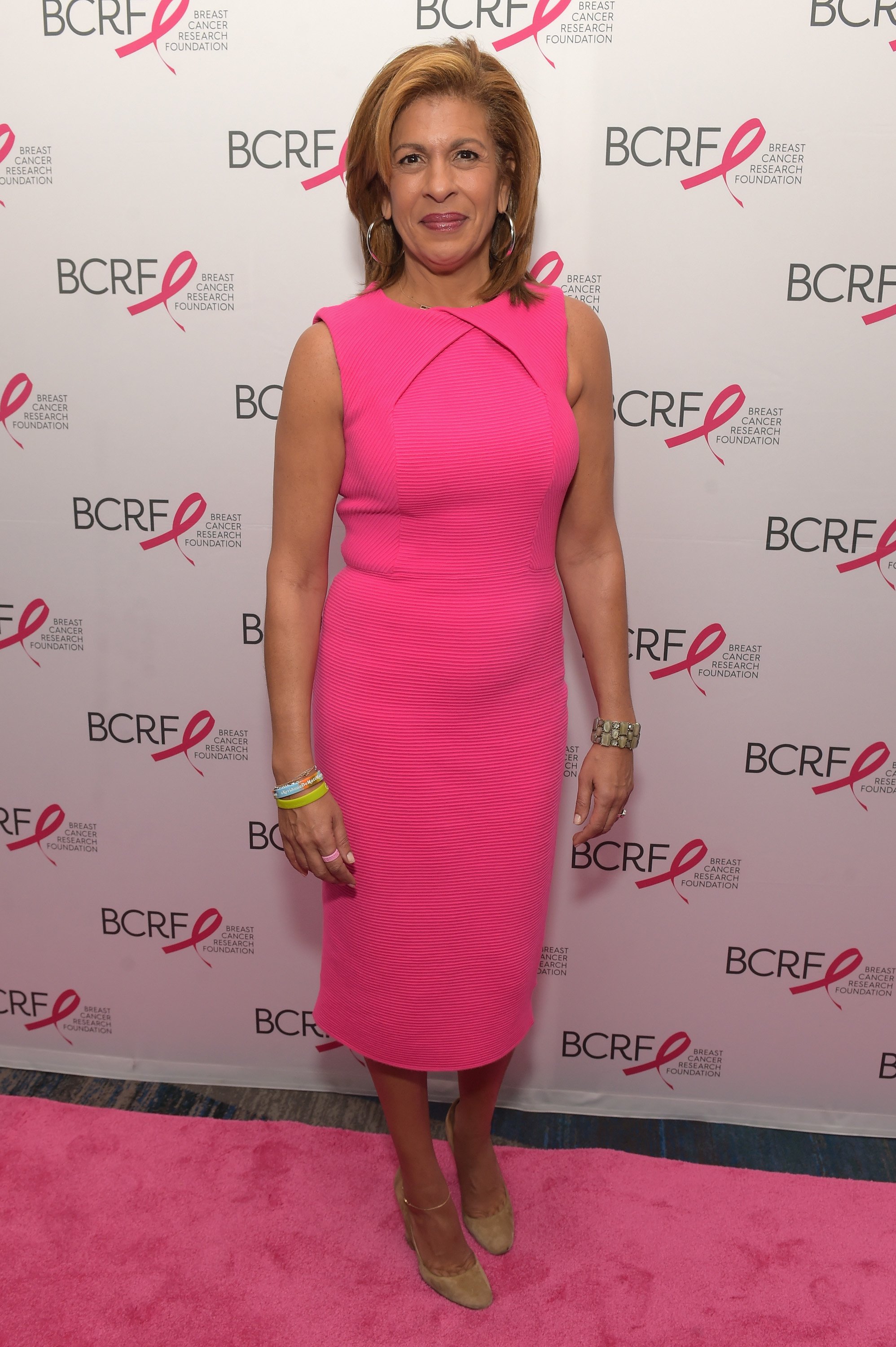 Hoda Kotb attends the Breast Cancer Research Foundation New York Symposium and Awards Luncheon in New York City on October 19, 2017 | Photo: Getty Images
Family-filled Christmas
The second picture showed Hala and Samehi sitting on either side of Hailey. The trio were all smiling and held a blue blanket in front of them as they snuggled up.
The third photo featured the tv personality herself. She leaned above her mother and fiancé, who sat in front of a packed table. Again, there were smiles all around.
The last shot showed some outside Christmas decor, presumably on Hoda's property. Three lit Santas were spotted amid some grass, and other snowy decor stood further behind them.
Hailey talks to Hope
A few hours after that, Kotb shared a video clip of Hailey wearing festive red and white pajamas and a Santa hat. The tot held onto a baby monitor and was speaking to her baby sister Hope.
"I love you Hopey!" she said sweetly before giving the monitor device a big kiss. She then repeated after Hoda, "Merry Christmas Hope, we're coming to get you!"
The adorable girl started looking at the screen and pointed out to her mother that Hope was moving in her crib. With that, she started speaking in the cutest baby talk to her little sister.
Separate tree lightings
Hope, who is about eight months old, is not missing out on the holiday celebrations. The tot had a tree lighting done just for her earlier this month.
Again, Hoda took to Instagram to share as she and Schiffman gave each of their daughters a chance to see the Christmas tree getting lit up close.
Tree-buying fun
Earlier that week, the girls joined their parents when they went to collect the tree. Hailey sat on dad Schiffman's shoulder as he carried the small piece.
The "Today Show" host first showed Schiffman from behind. Little Haley, two, was all covered up and turned around to watch her adopted mother.
In the two other shots, we got a front view of Schiffman and Haley. The little girl appeared to have a colorful Christmas chain on her neck, which also fell onto Schiffman's head.
Hoda is newly engaged
This Christmas is the first for baby Hope. It's also the first as an engaged couple for Hoda and Schiffman after the financier proposed back in November.
We hope Hoda and her entire family had the best Christmas this year with so much love to go around. All the best to them for the rest of the season and the new year!
Please fill in your e-mail so we can share with you our top stories!