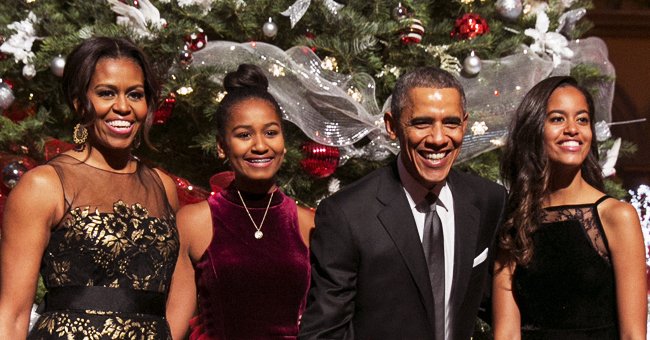 Getty images
Michelle Obama Shares Family Christmas Card with a Heartwarming Message & Signatures
Season's Greetings from the Obamas on social media signed by Bo and Sunny.
Michelle Obama shared her family's Christmas card signed by herself, former President Barack Obama, daughters Sasha and Malia - and dogs Sunny and Bo, of course.
The former First Lady sent the Season's Greetings to all her family's friends and followers on Instagram, and the post garnered close to 350,000 likes.
The author of "Becoming" captioned the post with an inspiring message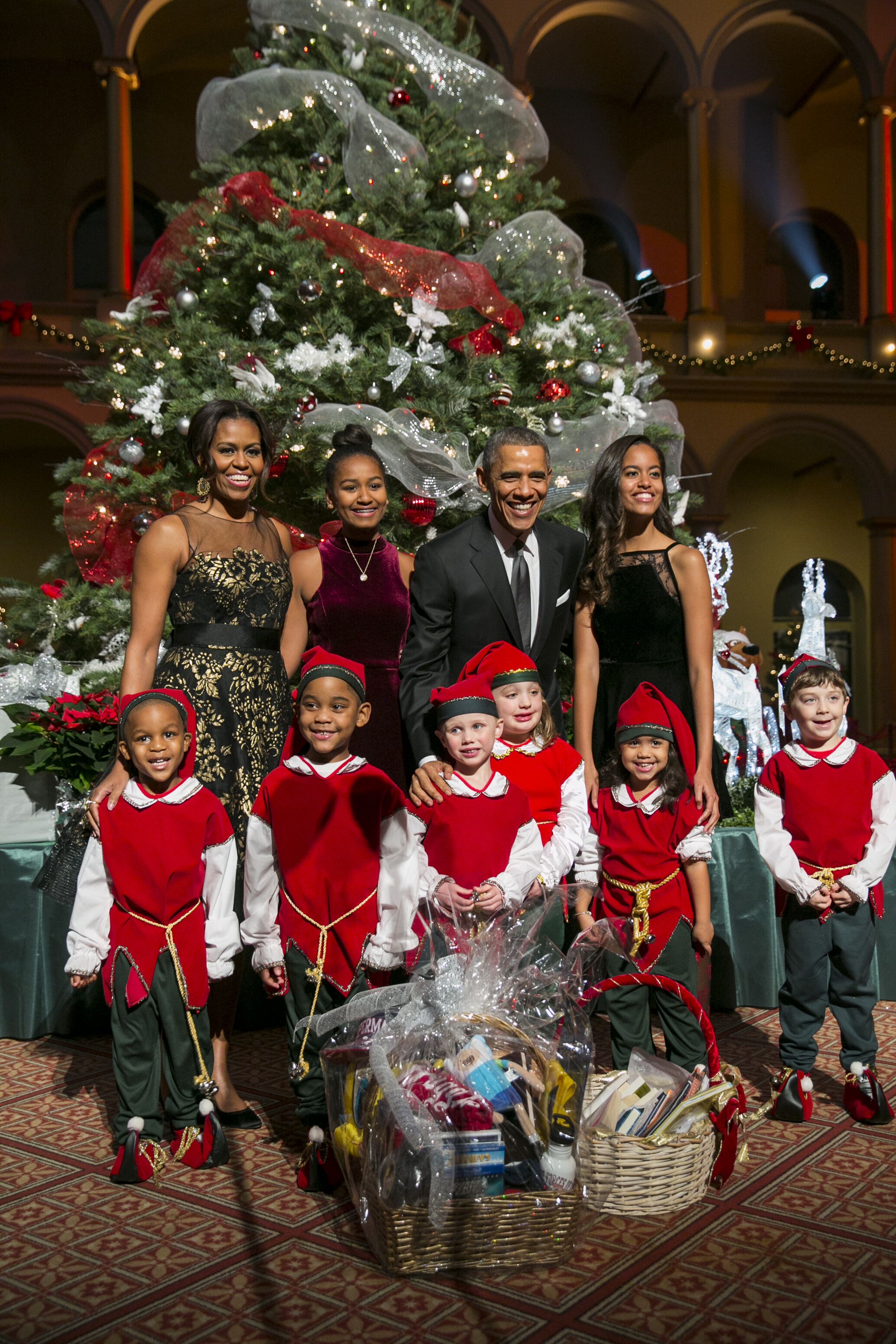 The Obama family participates in the TNT Christmas special in Washington DC in 2014/ Source: Getty Images
THE OBAMA'S SWEET MESSAGE OF HOPE AND PEACE
The card is in Michelle's usual exquisite taste and features a red three-dimensional flower on the inside and a delicately drawn tree in pale grey on the opposing page.
The message printed under the flower reads:
"We wish you a holiday season that sparkles with magic and wonder and a new year filled with peace and hope."
Under the message, the signatures of Michelle, Barack, Sasha, and Malia can be seen, and in an amusing touch, the former First Lady added two paw prints undersigned Bo and Sunny - the family's beloved pets.
MICHELLE OBAMA'S INSPIRING MESSAGE
In addition, the author of "Becoming" captioned the post with an inspiring message, extolling readers to become more mindful, compassionate, and caring - to become better and more loving people.
Unlike their previous Season's greetings, the Obamas didn't post a photo of the family.
The last family photo was posted at Thanksgiving but was reportedly taken before their youngest daughter Sasha's prom in May 2019.
We wish the Obama family a wonderful Festive Season and a happy New Year.
BARACK OBAMA IS STILL KISSING BABIES
Even though he is no longer a politician, former President Barack Obama doesn't seem to have lost the knack for kissing babies.
Barack, who spent Christmas in Hawaii with his family, was playing a few rounds of golf when he came across baby Levi at the Mid-Pacific Country Club in Lanikai.
Levi's mom Krystle Ilar revealed to the Huff Post:
"As I watched him hold my son, my heart overflowed. He was so genuine and so gentle with my son. When Levi gets older, my husband and I will share with him about how he got to be held and loved on by the 44th president."
Even after his tenure as President ended, Barack Obama is still touching people's lives and inspiring them.
Please fill in your e-mail so we can share with you our top stories!