'Little Women: LA' Christy McGinity Has Two Kids, and Her Daughter Autumn Is Her Carbon Copy
Christy McGinity Gibel, the actress and TV personality best known for "Little Women: LA," is the proud mom of two children. Her daughter, Autumn, looks just like her!
Born in August 1977, Christy has been involved with the entertainment industry for years. Her acting debut took place in 2002 when she worked on "Smoochy." After that, she worked on the TV series "MADtv."
On September 9, the couple announced that they will have a child together!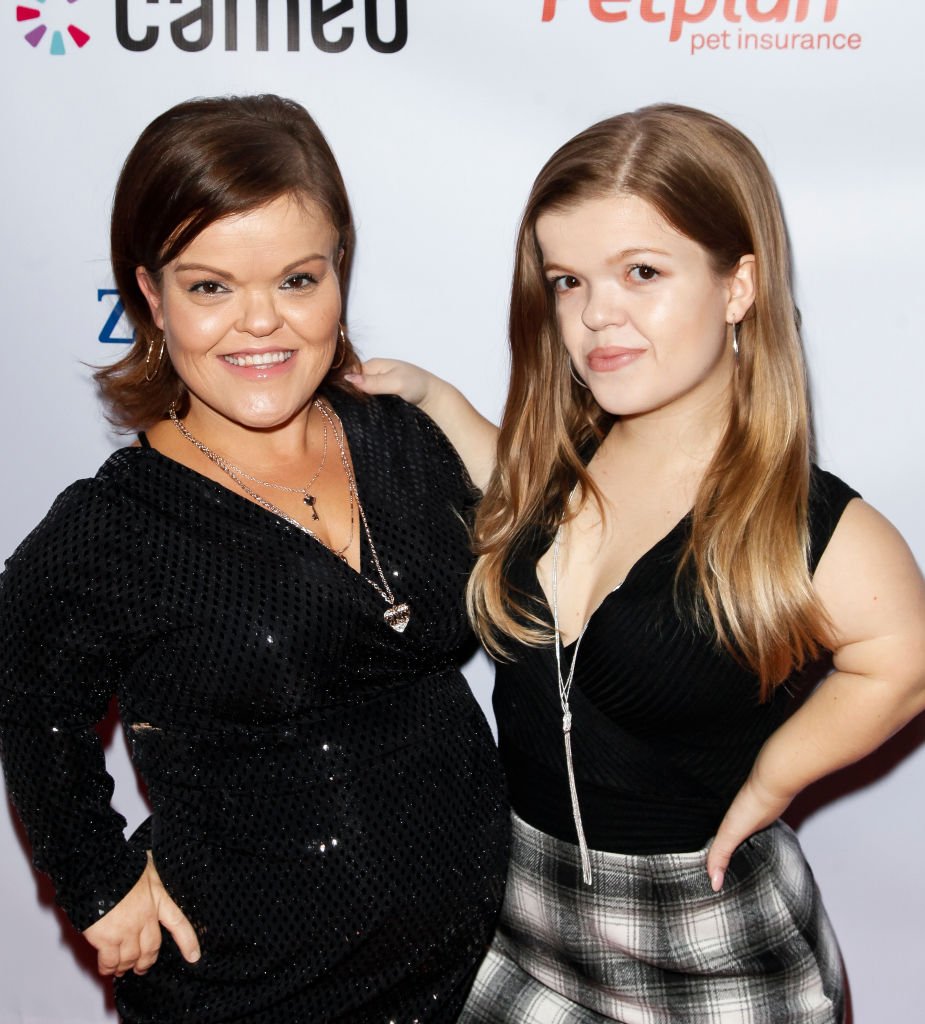 CHRISTY MCGINITY'S CAREER BEFORE "LITTLE WOMEN: LA"
She was also a dancer on "Austin Powers in Goldmember" and took small roles on "Little Black Book," "Fat Actress," "Ghost Whisperer," and "Strangers in a Book."
Although Christy Gibel has had several roles in movies and TV series, she is best known for her appearances on reality shows. In fact, her career skyrocketed in 2014 when she started working on "Little Women: LA."
These are my beautiful kids #TeamChristyandTodd #LittleWomenLA pic.twitter.com/3o9hl5pHzh

— Christy McGinity (@lilchristyrocks) June 25, 2014
As per her romantic life, she has been quite private about it. She was married to a man surnamed Artran for an undisclosed period. With him, she had two children, Trenton, born in 1997, and Autumn, born in 1999. The former couple parted ways in the 2000s.
Speaking of Trenton, he is also a little person who has barely appeared on his mother's social media accounts.
CHRISTY AND AUTUMN'S RESEMBLANCE
Autumn, on the other hand, is frequently tagged in Christy's posts, and she has her own Instagram page. The resemblance between the 20-year-old woman and her mother is evident in the photos that they have shared.
On November 20, for instance, Christy uploaded a selfie showing her and Autumn looking directly at the camera with a slight smile on their faces.
The only distinctive feature between the two was their hair. In Autumn's case, she has long, blonde hair. Christy, on the other hand, has a shorter, brown-ish hair.
Some of her followers were shocked by their uncanny similarity as they wondered in the comment section if they were sisters, and even twins!
Autumn is already following on her mother's footsteps as she has appeared on "Little Women: LA" a few times and, according to her Instagram bio, she is a model and artist.
Her romantic life, though, has been kept private so far. Her Instagram doesn't show photos of a possible boyfriend, so she is very likely to be single.
THE "LITTLE WOMEN: LA" STAR'S SECOND HUSBAND
After being with Autumn and Trenton's father, Christy didn't give up on love, and she and Todd Gibel, a fellow little person, started dating after meeting each other via the Internet.
On "Little Women: LA," fans got a glimpse of their romance, and, on May 16, 2014, the couple tied the knot in Laguna Beach. For the beautiful ceremony, Christy put on a white, sleeveless, lace dress and put on a pink flower on her hair.
Todd, on the other hand, opted for grey pants, a matching vest, and a white shirt. One of the aspects that negatively affected their wedding was the high temperatures as it was so hot that the cake almost toppled over.
Accompanying Todd and Christy during their ceremony were their fellow "Little Women: LA" stars Terra Jole, Traci Harrison, Tonya Banks, Elena Grant, and Briana Mason. Unfortunately, the couple parted ways earlier this year.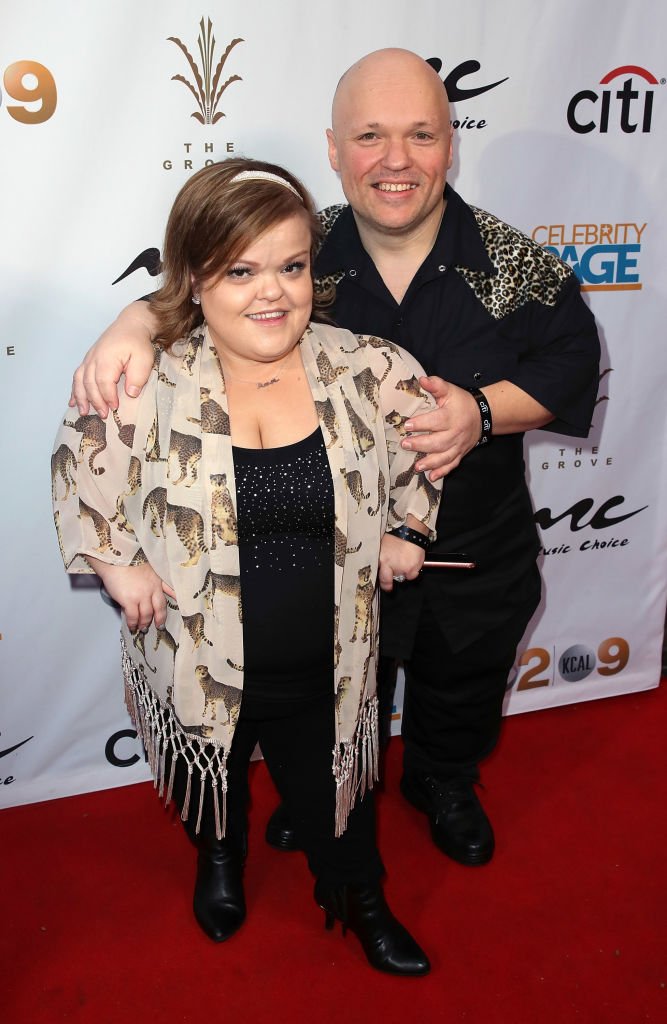 TODD AND CHRISTY'S DRAMATIC SPLIT
After a five-year-long relationship, Christy McGinity asked the court to annul her marriage because, according to her, it was never consummated. Apart from that, she accused him of financial fraud.
The "Little Women: LA" star accused him of opening credit card accounts and taking out loans under her name without her consent.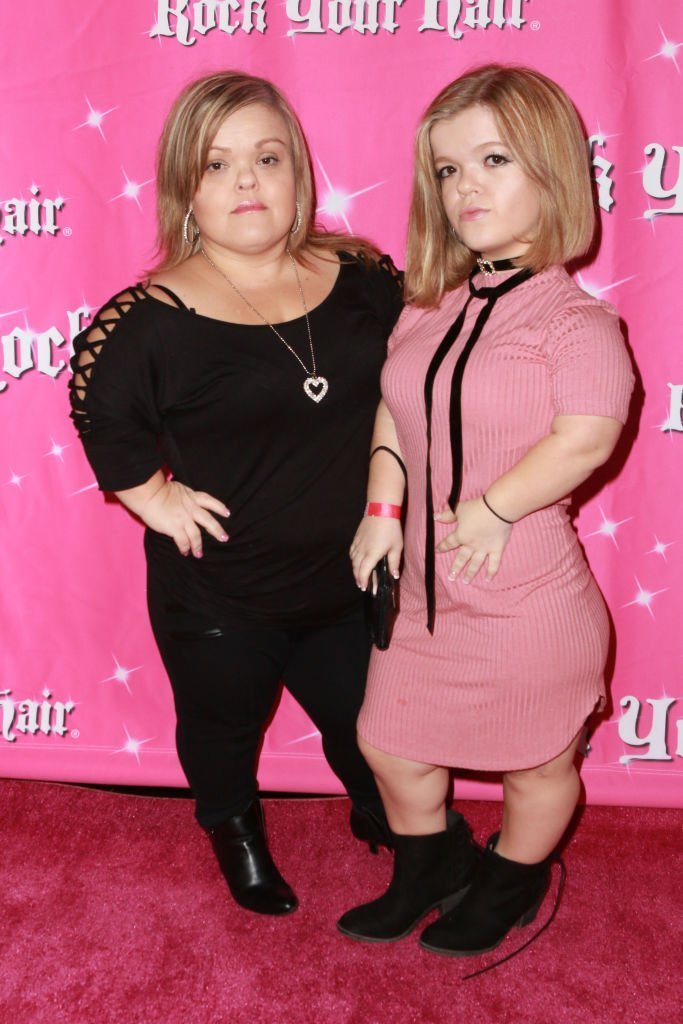 Although all the situation with Todd was probably challenging, she didn't lose hope to find "the one," and, at the moment, Christy is in a loving relationship with Gonzalo Carazo, a fellow little person.
He became Instagram official on May 25, and on September 9, the couple announced that they will have a child together!
The kid is definitely going to be in good hands, and the entire pregnancy process is expected to be featured in the upcoming season of "Little Women: LA."