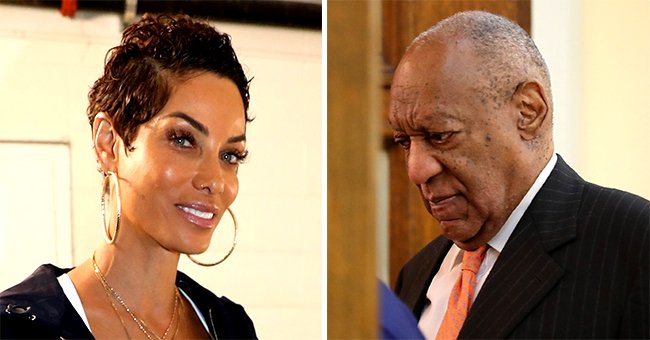 Getty images
Nicole Murphy Claps Back after Bill Cosby's Camp Calls Her Ex-Husband Eddie Murphy 'Hollywood Slave'

Nicole Murphy, the ex-wife of 58-year-old actor and comedian, Eddie Murphy, clapped back at Bill Cosby's camp for calling ex-husband a "Hollywood Slave."
Nicole was handing out gifts and spreading holiday cheer when a TMZ reporter approached her. She was asked about Eddie's performance at the SNL last weekend and what she thought about Eddie calling himself America's new dad.
Nicole responded, saying it was hilarious. She went further to say that she doesn't know if Eddie is America's dad because there are a lot of great dads out there, but she knows he is a wonderful dad and so she would give him the trophy herself.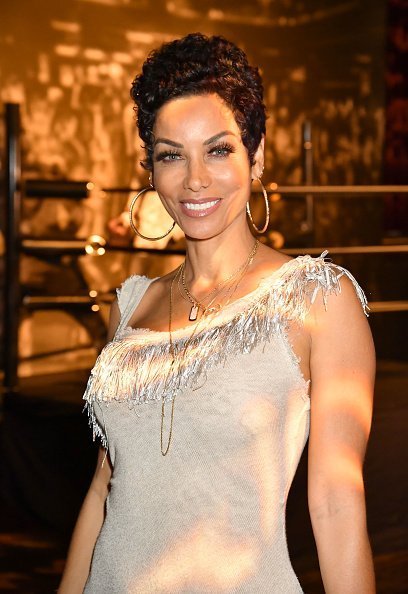 Actress Nicole Murphy attends the after party for the Los Angeles Premiere of "What's My Name | Muhammad Ali" from HBO on May 08, 2019 in Los Angeles, California | Photo: Getty Images
The actor's ex-wife was then asked to comment on the shots taken by Bill Cosby's attorney on social media, calling Eddie Murphy a "Hollywood slave."
She responded by saying it's unfortunate and then made jokes about Bill Cosby being in jail. She said:
"It's unfortunate, but you know, look who's in jail, look who's not."
The 82-year-old comedian was recently sentenced to state prison for a period of 3 to 10 years. He was found guilty for drugging and sexually assaulting Andrea Constand.
Bill Cosby was handcuffed and taken to prison even after his lawyers argued that he was too old to spend time in custody.
Bill called him to blast his parenting skills, calling him a bad role model for his kids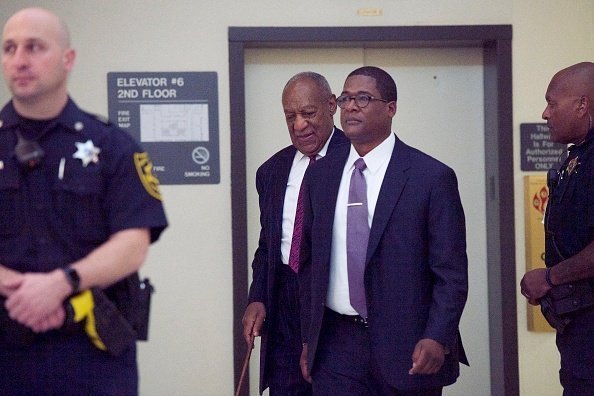 Bill Cosby walks through the Montgomery County Courthouse on the second day of sentencing in his sexual assault trial on September 25, 2018 in Norristown, Pennsylvania | Photo: Getty Images
Eddie Murphy was the host for the last episode of SNL. He opened the show by talking about his ten kids and, in the process, made a joke about Bill's current state. He called himself America's new dad, a title Bill was labeled with before his sexual convictions.
Bill Cosby's camp did not find it funny, and they responded through his publicist. Andrew Wyatt, in an Instagram post. Andrew wrote:
"One would think that Mr. Murphy was given his freedom to leave the plantation so that he could make his own decisions, but he decided to sell himself back to being a Hollywood Slave."
Eddie's joke seems to have stemmed from a previous beef with Bill Cosby in respect to his film concert back in 1987. "Eddie Murphy Raw." At the time, Eddie shared with his audience how Bill scolded him for cursing in his act.
He said when he received a call from Bill, he was excited to hear from one of his idols. To his disappointment, however, Bill called him to blast his parenting skills, calling him a bad role model for his kids.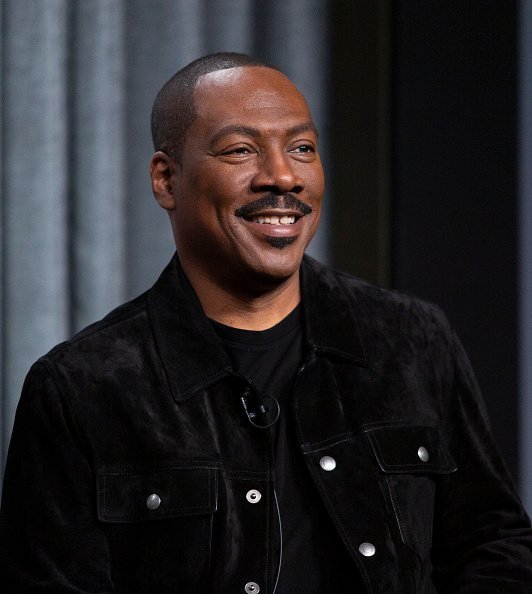 Actor Eddie Murphy attends SAG-AFTRA Foundation Conversations Presents The Career of Eddie Murphy at SAG-AFTRA Foundation Screening Room on November 15, 2019 in Los Angeles, California | Photo: Getty Images
After 35 years of absence, the 58-year-old "Coming to America" star returned to host the Saturday Night Live. His performance on the show was a huge hit.
Eddie's presence scored the show the biggest ratings in over two years. Since May 2017, when Melissa McCarthy hosted, and Haim performed, last Saturday's episode was the most-watched.
Please fill in your e-mail so we can share with you our top stories!