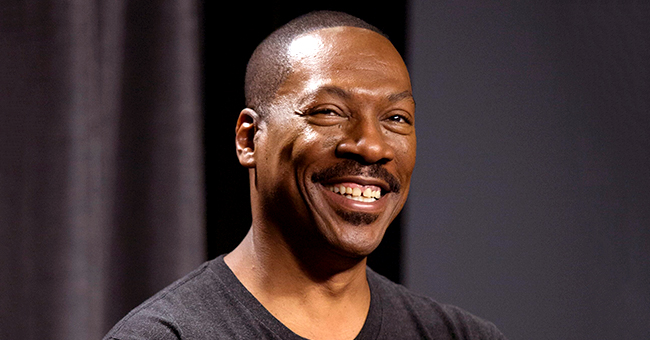 Getty Images
Eddie Murphy to Host SNL for the First Time in 35 Years

Eddie Murphy is set to go back to the "SNL" stage for the first time in 35 years. This comes after he finished his run as a series regular back in 1984.
The official "Saturday Night Live" Twitter account just revealed its lineup of hosts until the end of this year, and many were surprised to see Eddie Murphy on the list.
Murphy's "SNL" Comeback
Murphy was a series regular back in the '80s, before venturing other avenues of entertainment. Now, he is ready for his return on "SNL," and fans shared their excitement on social media.
Being a legendary "SNL" host, Eddie Murphy was given the prime holiday season episode on December 21. This marks his first time back in the show since leaving in 1984. Although he has been announced as the episode's host, his musical guest has yet to be announced.
An Exciting Guest Lineup
Aside from Eddie, "SNL" will be kicking off its 45th season on September 28 with Woody Harrelson and Billie Eilish. Other stars set to appear this season include Phoebe Waller-Bridge, David Harbour, Taylor Swift, Camila Cabello, and Kristen Stewart.
White House Trouble
Earlier this year, the hit show was in trouble with the White House after host Alec Baldwin mocked the President regarding his national emergency announcement.
Baldwin's impersonation definitely rubbed Trump the wrong way, slamming it as "not funny," "tired," and "fake news."
Trump's Response
On Twitter, Trump wondered how networks such as NBC get away with "total Republican hit jobs" without retribution. He adds that the way they are able to air such episodes should be investigated.
During the SNL episode, Baldwin, dressed up as Trump, talked like Tarzan, saying "America needs wall. Wall makes safe."
While many found the episode funny, Trump did not. He showed statistics of his approval rating on Twitter, slamming Baldwin's assumption that many Americans did not like his presidency.
With a lineup of extremely talented hosts coming up for its 45th season, "SNL" will definitely be highly anticipated by its old and new fans alike.
Please fill in your e-mail so we can share with you our top stories!