Pink Celebrates 3rd Birthday of Her Son Jameson with a Heartwarming Post
Pink's son Jameson turned 3, and the iconic singer kept it real as she paid a sweet tribute to her son with adorable throwback pictures on his birthday.
The 40-year-old singer posted a slideshow of three photographs showing Jameson at various ages on Thursday, as she celebrated the birthday of her youngest of two children.
"You and willow have been bickering all morning, and I wouldn't have it any other way. You bring so much light to the world, my boy. Thank you. Happy birthday ?," Pink captioned the cute snaps of Jameson.
Willow is Jameson's big sister, and Pink and her husband Carey Hart welcomed her to the world eight-and-a-half years ago. Busting with fatherly pride, Carey also took to social media to celebrate his "lil man."
Jameson and Willow often join Pink on public outings, and just last month, the family stepped out on the red carpet at the 2019 CMA Awards. 
During the evening, Pink performed her new duet "Love Me Anyway" with Chris Stapleton, but she also revealed her plans on taking a step back from her career.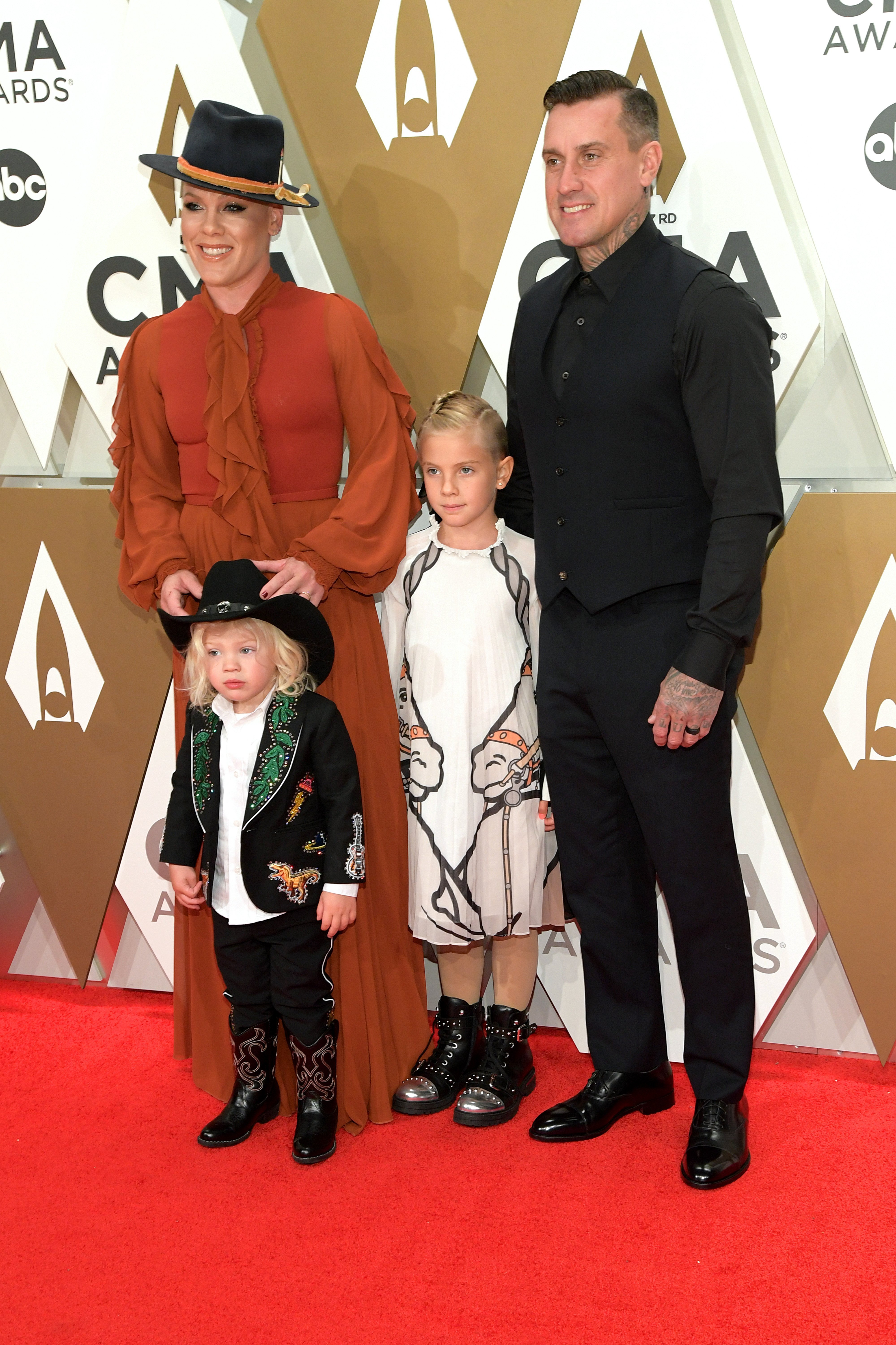 In August, Pink wrapped up her 157-date Beautiful Trauma World Tour, and with Willow going back to school, and Jameson about to start pre-school, she decided to focus on her family in what she referred to as "the year of the family."
With the well-being of their family in mind, Pink and her former motocross racing husband Carey moved to Mystery Location, California, in 2013. The singer wanted her children to grow up away from the spotlight and city life. 
"I was like, 'I want Willow to go to a school for hippies and be a naked farm kid climbing trees,'" Pink said.
The 40-year-old mom shared her desire to take a break from her career a few years ago when she wanted to stop touring once Willow became of school-going age.
Pink had reached a point where she not only needed to take a break from her career for the sake of her family, but also for her own.
The singer recalled times where all she could do is cry in the corner of an arena bathroom — crying because she felt it impossible at times to be a mother, a wife, and an iconic singer with a jam-packed schedule.
While her future wide open, Pink is open to a residency in Las Vegas while her break allows Carey to pursue his interests. 
Carey is very supportive of Carey's career, and he stayed by her side during her tours and the making of her albums. Now its time for the singer to do the same for her husband.