Ciara, Russell Wilson and Their Kids Have Fun in Matching Pajamas near X-Mas Tree
Matching pajamas are having a moment this holiday season among celebrities, and the R&B singer didn't want to miss having this fun with her two children and her husband.
34-year-old singer Ciara couldn't have had a better Christmas holiday this year, from what we can see in social media, since the star looked so happy spending quality time with her beloved ones wearing festive clothes to mark the occasion.
In a snapshot shared by Ciara's husband, 31-year-old Seattle Seahawks quarterback Russ Wilson, the singer was captured with a wide smile as the rest of her family, with the couple and the children, Future, 5, and Sienna, 2, wearing matching red pajamas.
FAMILY TIME
With Ciara and Wilson's busy careers, they truly treasure these opportunities to spend time at home with the little ones and making beautiful memories for the rest of their lives, like any other ordinary family would.
"Merry Christmas from our family to yours! Grateful for family."
-Russ Wilson, Instagram, December 2019. 
The couple welcomed daughter Sienna Princess Wilson in April, 2017, less than a year after marrying in 2016, when Russ also became the step-father of Ciara's son from a previous relationship, Future Zahir Wilburn, born in May, 2014.
A MUSICAL HOME
Ciara also posted a hilarious and at the same time adorable video of the family of four lip-synching and dancing along the holiday classic "All I Want For Christmas is You" by Mariah Carey, proving that music runs through this party's veins.
They playfully danced around their home's Christmas tree, and Ciara couldn't help it but to flaunt her twerking skills. No wonder she called it her "Favorite Time of The Year" in the clip's caption.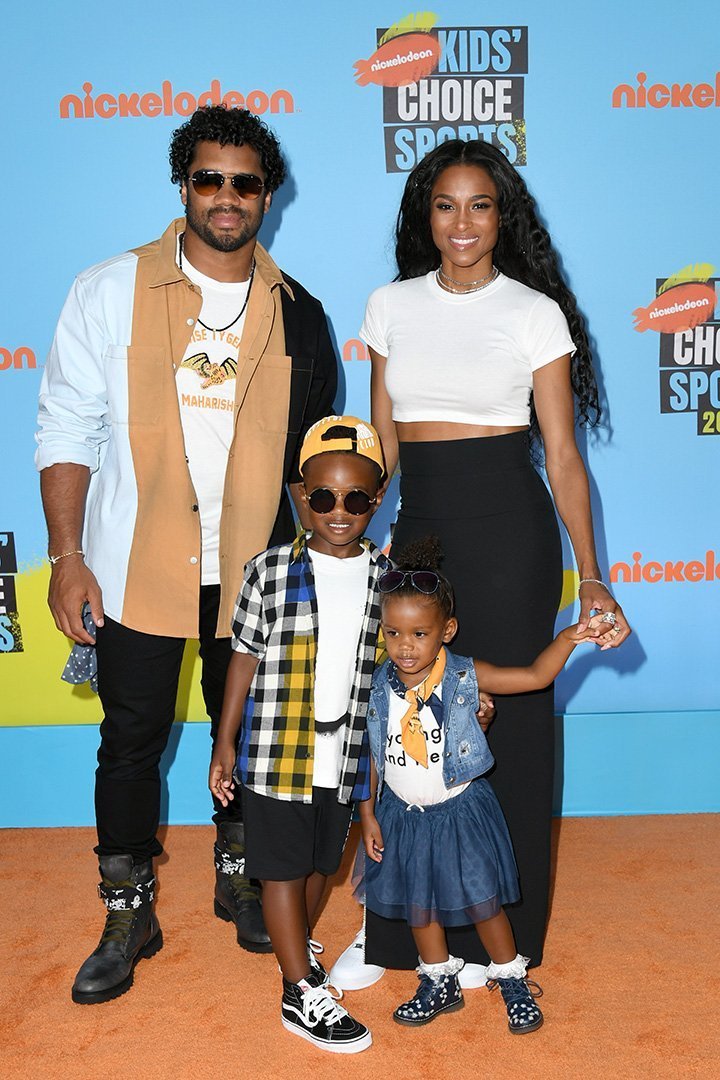 STRATEGIC CHRISTMAS SHOPPING
Ciara recently shared her wisdom regarding buying the perfect presents for her children for the holidays, trying to make the most out of a few gifts instead of piling up numerous presents. 
"It's strategic planning at its best because it's really about what they want. Not so much about getting tons of things, but just being really strategic and having a clear list and thinking about what they really love," the singer told People.
"Our son Future has had so many holidays so we've kinda mastered the art of giving gifts because when you have one child, at first you're stacking up the gifts like crazy," Ciara admitted.
"Then you start to realize, 'Okay there's a strategy to this thing.' You don't have to go crazy on the gifts, but be really specific about what they want," concluded the mother-of-two.