A Look at Sara Gilbert's 5-Year Marriage to Linda Perry and Their Breakup
Sara Gilbert and Linda Perry first got married in 2014. As the two prepare to call it quits, let's go down memory lane and delve into the history of their nearly a decade-long relationship. 
Actress Sara Gilbert and singer/ songwriter Linda Perry are both all about art and expression, so it's no surprise that the two dark-haired women were drawn to each other in 2011. 
Gilbert, who was still a host on "The Talk" at the time — she ended her run in  April — even announced that she was involved with Perry on television — after the paparazzi got wind of it, of course. 
Before that, Gilbert's last serious relationship was with Allison Adler, with whom she shares two children, Levi Hank, and Sawyer Jane. The couple was together for ten years before their split. 
The engagement 
While dating Gilbert, Perry would often use Gilbert's platform for new music performances and to raise awareness of her charities. In April 2013, the pair got engaged.
It was a picnic set up staged by Perry during which she took out four t-shirts that had "Will you marry me?" written on them. A hired string instrument band played "Love Song" nearby. 
The marriage
In 2014, the couple held an intimate wedding in Malibu, California. It included several special performances from Perry dedicated to Gilbert. While the pair were happy, Perry said it was not much different from before. 
In one interview, the singer noted that she and her new wife have "such a grounded relationship" that things pretty much felt the same after marriage. At the time, Gilbert told HollywoodLife.com of Perry: "She is so great." 
Linda's background
Indeed, Perry's writing portfolio includes hits like Christina Aguilera's "Beautiful," Pink's "Get the Party Started," and Gwen Stefani's "What You Waiting For?"
Perry came from humble beginnings. She reportedly worked at a San Francisco pizzeria before bringing the band 4 Non Blondes together in 1989. At one point, she was addicted to drugs and had kidney disease. 
For "Beautiful," she received a Grammy nomination in 2004. She's founded the record labels Rockstar Records and Custard Records, which worked with singer James Blunt. 
The baby and end on "The Talk" 
In February 2015, Gilbert gave birth to the pair's baby boy, Rhodes Emilion. During the LA Impact Awards in 2016, Gilbert could not stop gushing about her son and his impact on her life.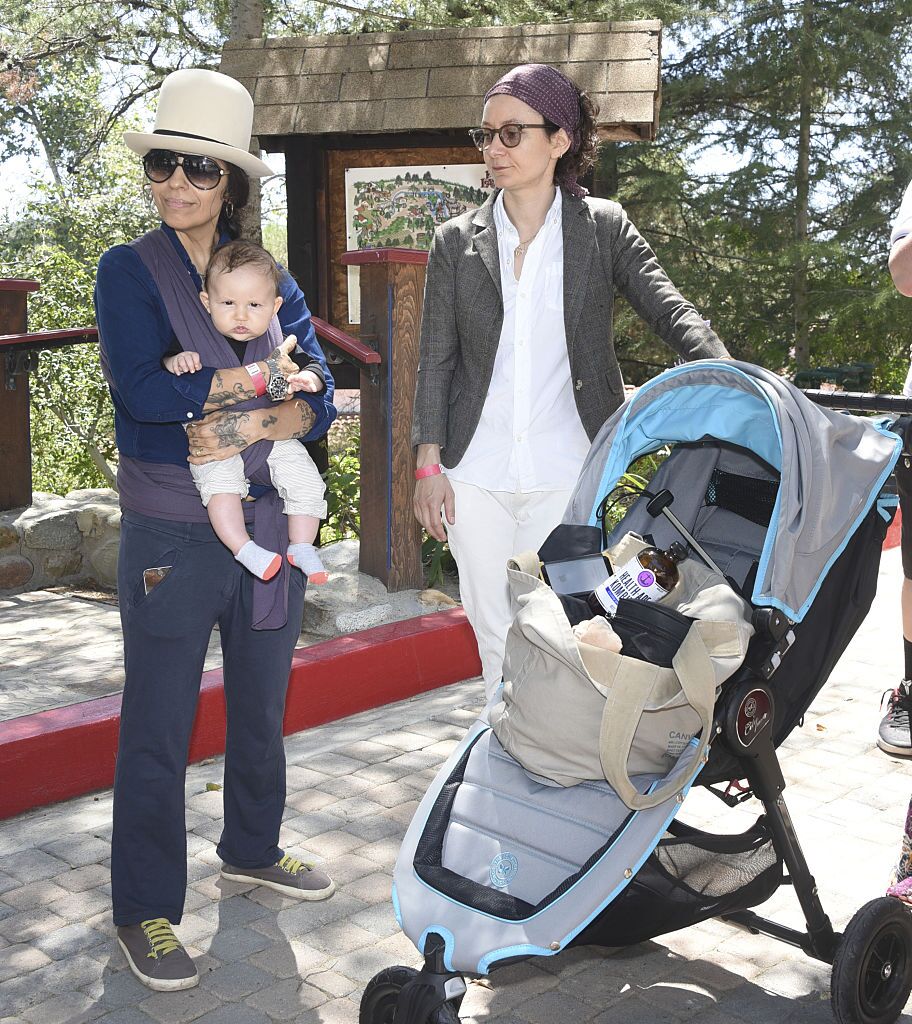 Four years later, the former "Roseanne" actress had a greater realization. She determined that she was no longer able to manage both her talk show career and her family together. 
Gilbert admitted that there was an imbalance in her life, and it was her family that was suffering from her busy work schedule. At 44, she decided to step down from the show after nine years. 
Perry speaks on "The Talk" 
Perry remained quiet for a couple of months after Gilbert stepped down. In June, she broke her silence about her wife to US Weekly. "She's such a talented artist," the singer said.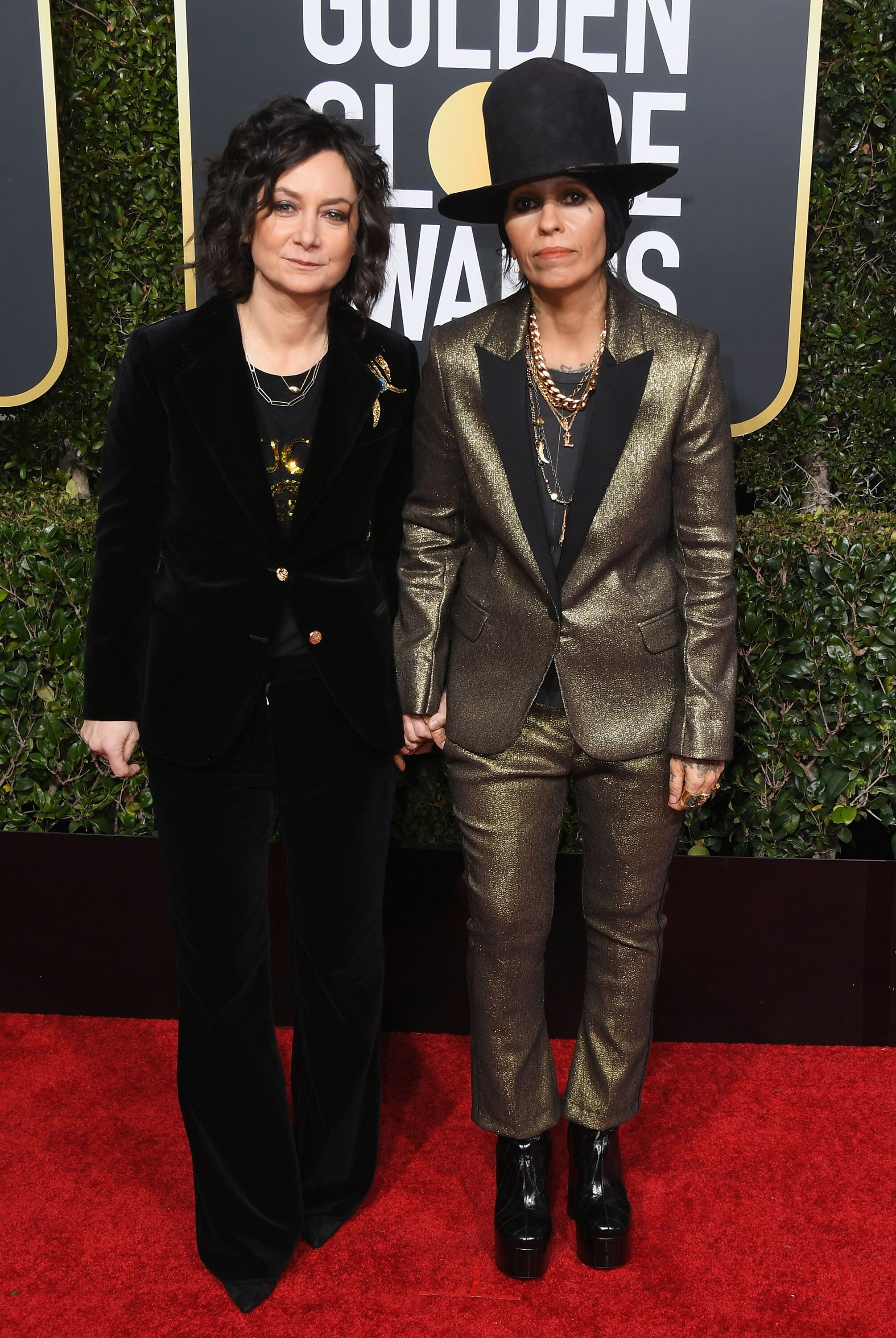 She added that her wife had a lot of great ideas that others didn't want to entertain for unknown reasons. She also said that she was "super happy" for Gilbert, who was now doing her "own thing." 
The breakup 
Fast forward to November month-end, the public learned that Gilbert filed for legal separation in a Los Angeles Court. According to Hollywood Reporter, she cited "irreconcilable differences as the reason." 
Gilbert is not seeking spousal support, and it's unclear what arrangements are being made for custody of their son, Rhodes. Whatever happens, we hope the two can cordially co-parent the young boy.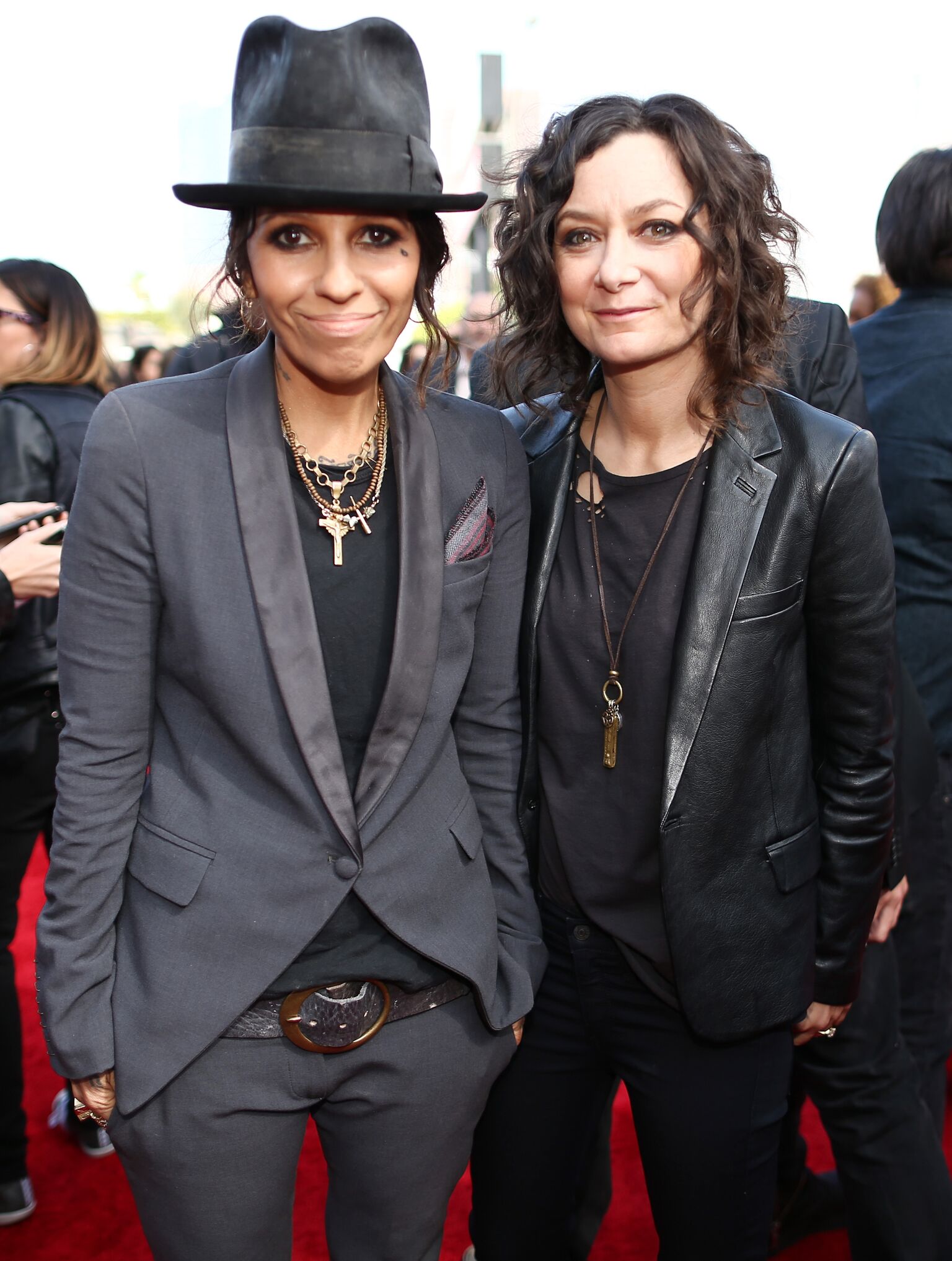 So far, neither woman has come out to talk about their split, but Gilbert was spotted in Los Angeles last weekend without her wedding ring. In the end, we hope it works out for both "The Conners" star and the musician.