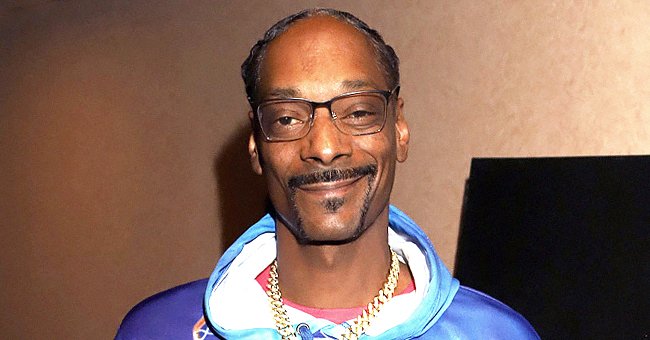 Getty Images
Snoop Dogg's Wife Stuns in Belted Jumpsuit & He Approves of Her Look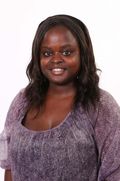 Snoop Dogg gushes over his wife, Shante Broadus, after she posts a picture of herself getting ready for a night out and looking sophisticated in a black jumpsuit.
Snoop Dogg's wife, Shante Broadus proved just how ageless she is as she showed off her slim figure in a perfectly tailored jumpsuit for a night out, in a caption she wrote:
"On My Way To See My Favorite Anita Baker! I'm About To Give Them "The Best That I Got!!!!!!" #BLE."
Wearing a black jumpsuit, she posed in front of a custom family portrait. She accessorized her look with gold bracelets, a chain, and large hoop earrings.
The mother of three certainly looked ready to turn heads in her sophisticated outfit. Taking full notice of her beauty, her husband, Snoop Dogg approved of her look.

Snoop Dogg comments on a picture of his wife Shante Broadus wearing a black jump-suit | Source: instagram.com/bosslady_ent
In his response to
Shante's
Instagram post, he placed a blue heart emoji and a romantic gesture to his comment by calling her by her nickname, "boo."
The blue heart gave it a personal touch because it has been alleged that he grew up as a member of the Crips gang in the Eastside area of Long Beach, who are known to wear blue.
Legendary rapper, Snoop is known for a lot of things; trail blazing in the rap industry, his partying, drug use, arrests, and carefree lifestyle.
However, beneath his tough exterior is a committed father and doting husband. Snoop and Shante met in high school and have been married 22 years. In response to his compliment, she thanked him and also sent some two blue heart emoji's.

Snoop Dogg wife Shante Broadus responds to his comment on a picture of her wearing a black jump-suit | Source: instagram.com/bosslady_ent
The couples relationship hasn't always been easy over the years, they have been rocked with issues of infidelity, and in 2004 they nearly divorce. Speaking about his divorce Snoop
explained:
"A lot of times you get cloudy. This music industry is a mother, man, and it'll take your vision and blur it. But God is good, so I understand that I need my wife and my kids in my life — so I threw the papers away."
After a rocky couple of years, it is reported, Snoop surprised his wife with a wedding renewal ceremony on Charlie Wilson's 20-acre ranch in 2008.
However, their strong union was interrupted when a few days after Christmas in 2019 a woman named Celina Powell claimed she had an affair with the rapper. Despite the latest accusations, the couple remains committed to their marriage.
Please fill in your e-mail so we can share with you our top stories!