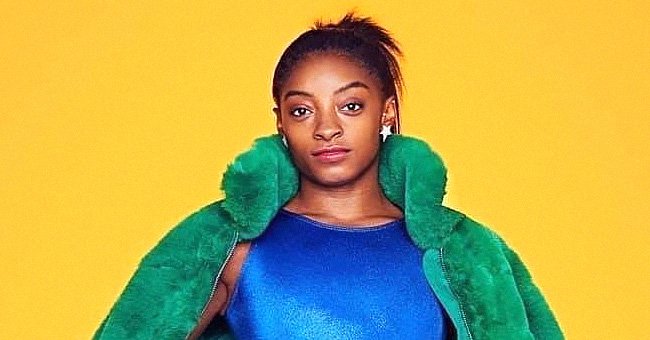 instagram.com/simonebiles
Simone Biles Proves She's Fearless as She Poses with a Snake in Recent Photo
Looks like Simon Biles got a crawly friend! While many would shudder at the thought of it, the ace gymnast was all smiles as she posed with a snake in a new Instagram post.
Simon Biles is not only an artistic gymnastics world champion but a daredevil as well. The 22-year-old shared a picture of her pet snake, Versace, and her fans were totally awed.
In another "family photo" that she posted on Twitter, Biles was holding her pet dog and Versace the snake. She is indeed an animal lover.
What's more, the ace gymnast previously raised funds and awareness for the Abandoned Animal Rescue in Huston, Texas. According to "Click2Huston," she spent an hour at the kennel where she also visited a dog named Lily.
The avid animal lover is the most decorated gymnast of all time. She won 25 World Championship medals including 19 gold ones and five titles at the 2019 Wolrd Champions.
CREATING HISTORY
During the floor event, she even performed the mesmerizing "triple-double," the three twists and two flips routine, along with the "double-double" routine with two twists and two flips.
Biles claimed the record-breaking fifth individual all-around title during the 2019 championship. What's more amazing is the fact that she won individual and team all-around during the Doha 2018 World Championships even when she was suffering from a kidney stone.
During her first Olympic Games in 2016, Biles bagged five medals including four gold medals. Speaking of her successful Games debut to the official Olympic news site, she expressed how it was happy to have realized her dreams.
"My first Olympics and I've walked away with five medals: that's not disappointing at all. It shows dreams can come true. I'm not the next Usain Bolt or Michael Phelps: I'm the first Simone Biles."
A PRODIGY
The following year, she took a break from sports and resumed her career in 2018. Currently, she is working with two new coaches, Laurent and Cécile Landi, for the Tokyo 2020 games. She shared her thoughts on being a part of the Games with the official Olympics media.
"Going into the Olympics, I will be one of the biggest household names, but I never really think about it. I just try to go in there and do what I came to do, do my job. But it will be kind of crazy that I'll be one of the biggest names out there."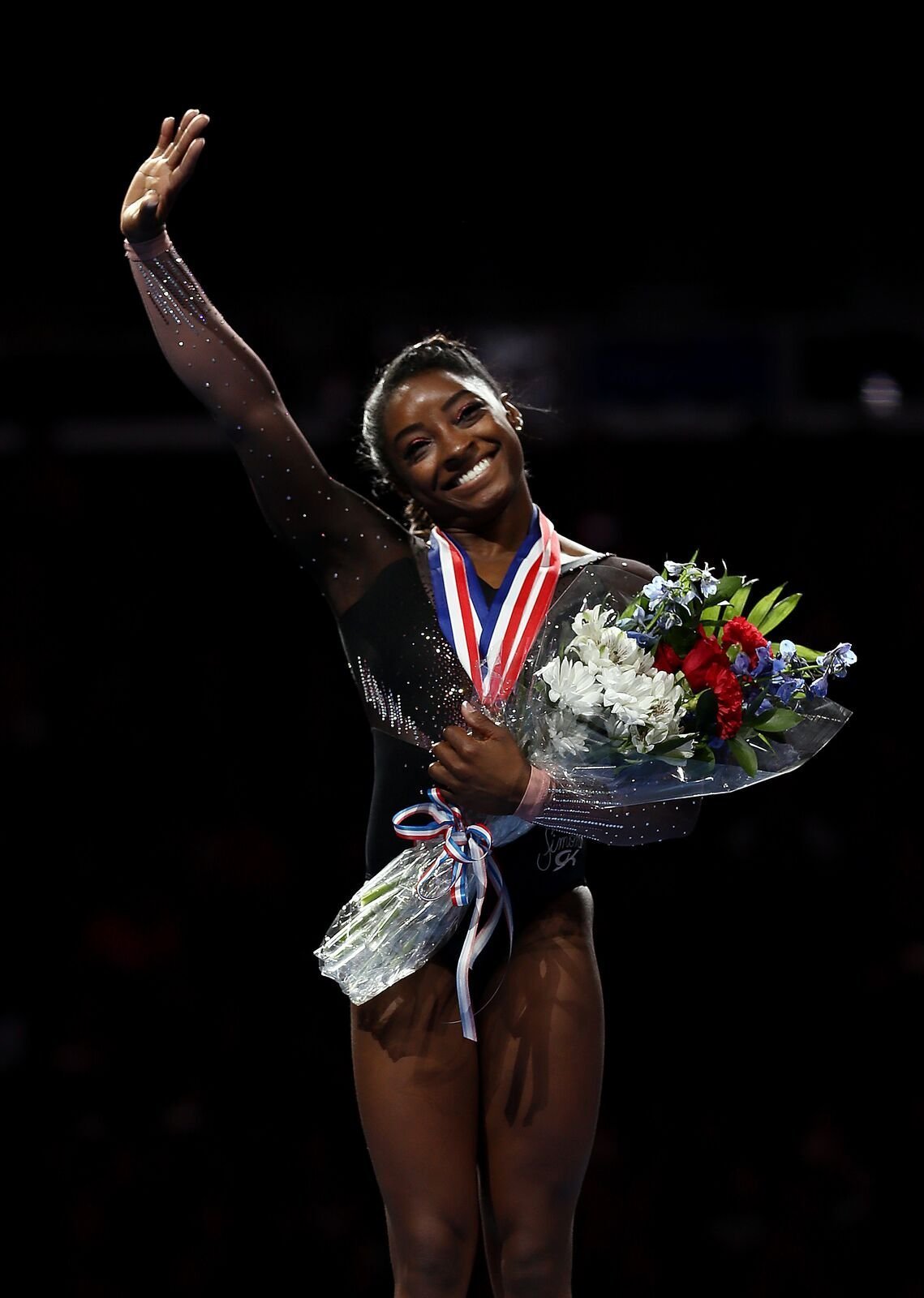 Simone Biles after winning the all-around gold medal during Women's Senior competition of the 2019 U.S. Gymnastics Championships. | Source: Getty Images
She further stated that she will be retiring from gymnastics after the Tokyo Games but not before giving her very best. According to her, she is working on solidifying her existing routines rather than coming up with new ones.
Biles has already etched her name as a gymnastics legend and the Tokyo Games is her chance to add to her epic journey.
Please fill in your e-mail so we can share with you our top stories!