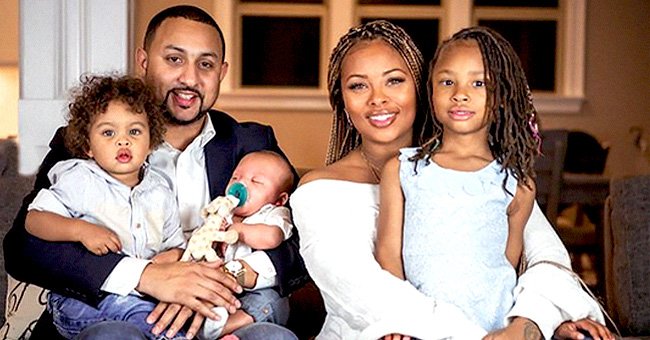 instagram.com/evamarcille
Eva Marcille Posts Touching Message on Husband's Birthday
Eva Marcille took to social media to pen a sweet message to her husband, Michael Sterling, who became a year older recently.
No matter what walk of life a person comes from, birthdays are considered a special occasion.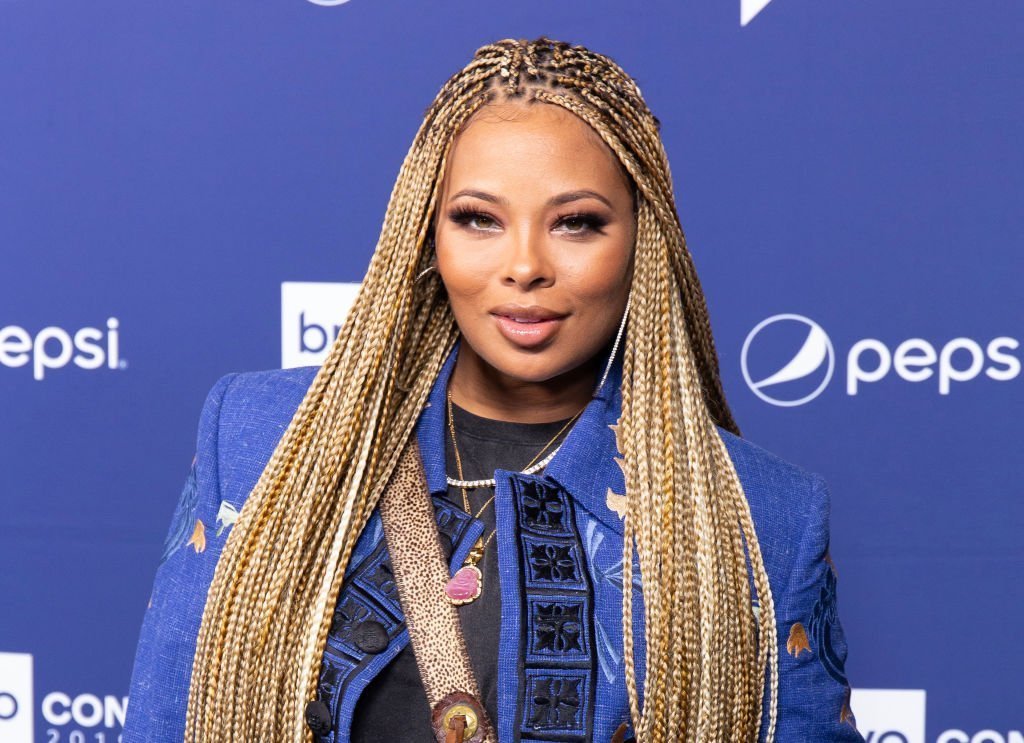 Eva Marcille attends opening night of the 2019 BravoCon at Hammerstein Ballroom | Photo: Getty Images
That was the state of mind Eva Marcille was in, when she took to Instagram to post a message to her husband, Michael Sterling, on his birthday according to The Blast.
The "Real Housewives of Atlanta" star's post included a close-up image of Michael, portraits of their blended family, and snaps of the couple together.
The mother-of-three captioned the post:
"Today 38 years ago, the good Lord created a masterpiece and his name is Mike Sterling Sr.! An impeccable man, father, husband, son, brother, friend, boss, coach, leader..... there are so many words I can use to describe you but the easiest is SOLID. @miketsterling you are the most solid man I've ever met and to call you my husband is the greatest gift."
The 35-year-old added that she was excited to celebrate her husband's special day and couldn't wait to spend the next thirty-eight years with him.
Penning sweet messages isn't new to the family as BCK Online recalled Michael's post that featured his stepdaughter, Marley Rae Sterling, back in December 2019.
The law practitioner had uploaded a couple of photos from the adorable moment he shared with Marley during his wedding to Eva and stated that he planned to bestow unconditional love on the young girl.
Eva had simply replied, "I love you" in the post's comment section with a sunflower emoji accompanying her remark. Days prior to the birthday shoutout, Eva shared a family portrait of her perfectly blended gang to celebrate the Christmas holiday.
According to another BCK Online story, in the picture, Eva held Marley Rae while Michael held his two boys – Maverick and Michael Todd – in his arms.
The family of five looked casual in their shirt and jeans combo as they beamed at the camera.
The reality TV star called the photoshoot a "family affair" in the post's caption. Upon sighting the photo, fans claimed that while Michael Todd looked just like her, Maverick was twinning with his dad.
Celebrity Insider reported that one fan stated that it appeared like Eva had done "all the work on Mikey" while her husband "did the work on Maverick."
A second fan had supported the statement by adding that "Maverick is a chunky lil guy looking just Mike while Mikey is your twin."
Eva and Michael welcomed Michael Jr. in April 2018 with Maverick following in September 2019.
Please fill in your e-mail so we can share with you our top stories!