Angelia Jolie Takes Daughter Zahara to Her Birth Country to Meet Ethiopia's First Female President Sahle-Work Zewde
Angelina Jolie took her daughter Zahara to her birth country of Ethiopia to meet their first female president. The pair was also joined by her other children, Shiloh, Vivienne, and Knox, for their special trip. 
It was a historical day when Sahle-Work Zewde was elected as Ethiopia's first female president, and Jolie made an inspiring gesture for her daughter Zahara's 15th birthday to meet the newly-elected leader of her birth country.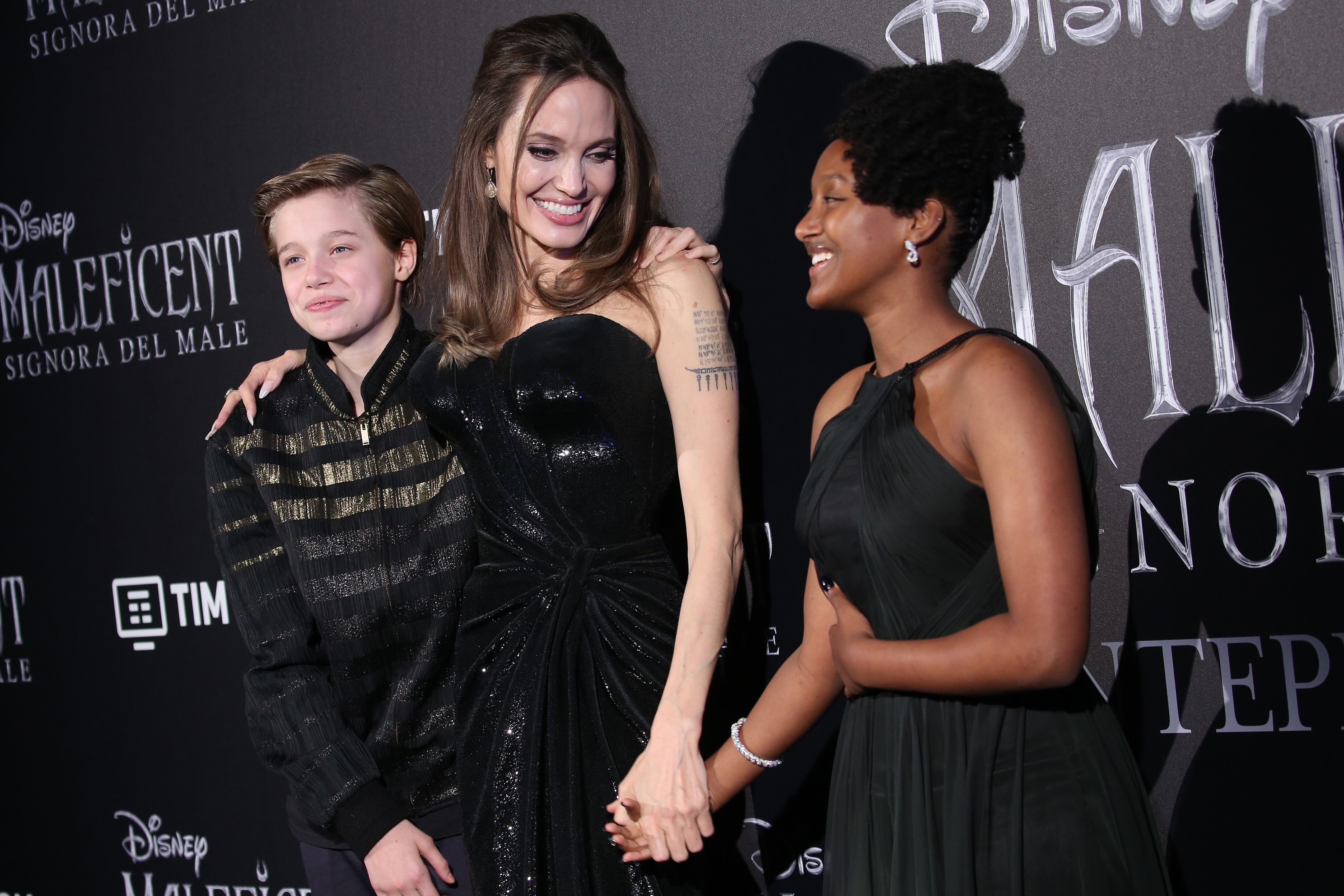 TRAVELING TO ETHIOPIA TO MEET ITS FIRST FEMALE PRESIDENT
According to sources, Jolie thought the trip to Ethiopia would be a great experience for her kids, and feels it's important for Zahara to keep the connection with her birth country strong.
It is also a bonus that they got to meet Sahle-Work Zewde, who now serves as an inspiration to young girls like Zahara. 
Angelina Jolie Visits Ethiopia with Zahara and Shiloh — and Met Nation's First Female President https://t.co/mjA3ulW5Rr

— People (@people) December 31, 2019
BACK TO SHILOH'S BIRTH COUNTRY
Along with Zahara, her 13-year-old daughter Shiloh also had the opportunity to meet the president, as she was also born in the African country. 
Jolie expressed her desires to move abroad, but her back-and-forth custody battle with ex-husband Brad Pitt is making it difficult.
While her 11-year-old twins Knox and Vivienne were also with them in Ethiopia, they did not meet the president like her siblings did. 
ANGELINA JOLIE'S KNACK FOR TRAVELING
Angelina is known for taking her kids abroad on many occasions, often leaving the US more than they actually stay home. 
In fact, Jolie expressed her desires to move abroad, but her back-and-forth custody battle with ex-husband Brad Pitt is making it difficult. 
Zahara Marley Jolie-Pitt is a jewelry designer and all the process go to House of Ruth Shelter. An entrepreneur and humanitarian. Angelina is raising dem kids right! pic.twitter.com/IiPpwYyPpp

— Brittny Pierre (@sleep2dream) October 11, 2019
ATTENDING "MALEFICENT: MISTRESS OF EVIL" WORLD PREMIERES WITH HER CHILDREN
Previously, she set out on a world tour with her children as they promoted the movie "Maleficent: Mistress of Evil," which none of her kids chose to feature in. 
The last time they made a cameo at one of their mom's movies is when Vivienne starred as young Aurora in the first installation of the film. 
Angelina Jolie strikes a pose with co-star Michelle Pfeiffer as she's joined by her daughters Zahara and Shiloh at the Maleficent: Mistress Of Evil premiere in Rome https://t.co/RZEILIAbkP

— Daily Mail Celebrity (@DailyMailCeleb) October 8, 2019
Angelina shares five children with ex-husband Brad Pitt: Pax, 15, Zahara, 14, Shiloh, 12, and twins, Knox and Vivienne, 10. Jolie also adopted her first child, Maddox, who is now 18-years-old.