'Bossip': Lamar Odom's Fiancée Sabrina Reportedly Had an Affair with Tristan Thompson
Lamar Odom's relationship with his fiancé, Sabrina Parr, faces more scrutiny after it is alleged that their union has links to Khloe Kardashian and Tristan Thompson's former relationship.
The ever entangling web of members of the Kardashian-Jenner clan dating each other's ex's only got more complicated with recent allegations that from Lamar Odom's ex-manager, Zoul El Fassi, about his fiancé, Sabrina Parr.
According to Bossip, in November, El Fassi spoke against the couples union and accused them of purposefully hurting Khloe Kardashian with their relationship.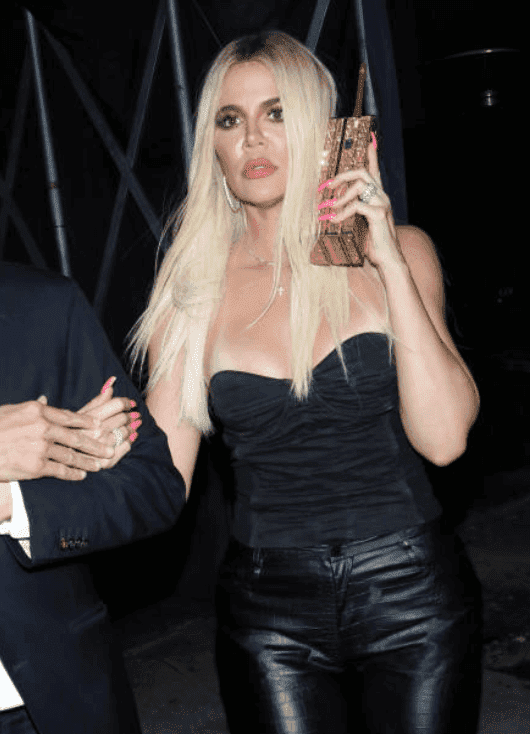 She told a The National Inquirer that among the slew of woman Tristan Thompson is alleged to have cheated on Khloe with while they were together, Parr admitted to her that she also had an affair with him.
Their secret eventually came to light, and Parr revealed that Khloe allegedly called her when she found out about Tristian cheating.
El Fassi is facing her own legal battle with the couple after being fired by Odom over his issues with several contracts they have signed together. She is planning on suing him for breach of contract.
She is also suing him for defamation for statements he has made about her. Odom and Parr sat down with Bossip for an exclusive interview about their relationship and spoke about how it forced them to reassess his management team.
Parr alleged that El Fassi is jealous of her relationship and her role in Odom's life as his future wife because she believes that his former manager is in love with him.
Since getting engaged Odom acknowledges that most of the positive changes in his life have been a result of his new relationship. The couple has even agreed to remain abstinent until their wedding.
As the back and forth allegations continue, the couple also revealed in their interview that El Fassi took it upon herself to individually delete his social media accounts. In an instagram post about the situation, Parr said:
"Peace and joy is all I wanted for Christmas and that's exactly what I received! While Lamar's crazy ex-manager was busy hacking his page lol we continued to enjoy ourselves and create memories!" 
While the couple focuses on moving forward, Parr and Odom are preparing to launch their reality show later this year.
They are still in the process of coming up with a name for the show but said it would give a candid look into their lives and show audiences a side of their relationship people never knew about.